Third Party Car Insurance
Cheap Third Party Only Insurance
Compare 110+ providers & save up to £490*

Access Cashback & Rewards

97% of reviewers recommend us
Don't have your registration number? No problem, click here.
Compare cheap car insurance quotes from over 110 UK providers, including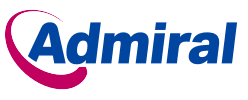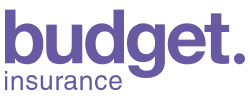 ---
Looking to insure a car for less?
Compare quotes from over 110 car insurance companies
Our car insurance comparison services increases your chance of finding a great deal by comparing 110+ quotes side-by-side.
Buy your car insurance online or over the phone
Sign up online or over the phone, and choose from monthly or annual payment options.
Save on your insurance
One short form is all it takes to compare cheap car insurance policies from over 100 insurance providers.
Over three million users
Over 3 million people save money with us each year.
Secure & Encrypted
We guarantee your confidence when shopping online by following the latest internet security standards.
Independent and unbiased service
We aren't owned by or have any investment from any insurance company.
What people have to say about us
The quote l got was the cheapest on all the comparison websites
I used other sites to get a car insurance. Quotezone was by far the best. I took a car insurance with an insurance company that they suggested. Since then I had an accident and the insurance company was great and I am very happy with them. To summaries I got a great deal from the financial aspects and also from the customer services aspects. I have already recommended Quotezone to a number of friends and as far as I know two of them have insured their cars via them.
4.89/5 from 38 customer reviews
How to find cheaper third party car insurance quotes
Third party car insurance, which is the minimum level of cover required under UK law, insures drivers against the cost of damage to another motorist's vehicle… but that's as far as it goes.
---
If you have this type of policy and your own vehicle is damaged you'll have to cover the cost of those repairs yourself.
The reason people opt for this level of cover is because it's sometimes cheaper since it's less comprehensive.
Of course, just because this type of insurance might be a little cheaper than third party, fire and theft or fully comprehensive insurance doesn't mean you should accept the first quote you're offered.
You should compare quotes for third party cover from as many of the best car insurance providers as you can in order to make sure you've found a suitable policy at a good price.
Luckily our free price comparison service is here to help you do just that.
Compare third party insurance quotes now
How to find the cheapest third party car insurance
In addition to using a price comparison website to compare quotes from a range of providers, there are a number of other things you can do that could increase your likelihood of finding a cheaper quote.
For starters, you could:
Opt for a car with a smaller engine: If you've already bought your vehicle then this might not be practical, of course. But if you're still weighing up the pros and cons of different vehicles here's one 'pro' in favour of cars with smaller engines: they usually fall into a lower insurance group, which means they are cheaper to insure.
Park your car off the road: Again, if your home doesn't have a driveway or garage this might not be an option, but if you do have access to off-road parking it would be a wise move to park your car there when you're not driving it – and to let insurance providers know that you're doing so. Parking off the road can reduce the risk of accidents, theft and vandalism, which often translates into cheaper insurance.
Install a car alarm or engine immobiliser: If you aren't able to park your car off the roadside it's a good idea to ensure you have up-to-date security systems installed, such as a car alarm or engine immobiliser. Many cars manufactured after 1997 have these security features installed as standard, but if you have an older vehicle installing an alarm or immobiliser could reduce your premiums.
Still have questions about Third Party Car Insurance? Then read on.
What happens if my car is written off and I only have third party insurance?
If you're involved in an accident and your car needs to be written off (because repairing it would cost more than the vehicle is worth, for instance) then a lot will depend on which driver was at fault.
If the other motorist caused the accident then you should be able to claim on their insurance, and if the claim is approved their provider would then pay you the market value of your car.
If the accident was your fault, though, and you only have third party insurance then you will be required to cover the cost of buying a new vehicle yourself. The good news is the cost of any damage to the other driver's car should be covered by your own insurer (less your excess), even if you were at fault – hence the name 'third party cover'.
Of course, if your own insurer has to cover the cost of repairing or replacing the third party's vehicle you can be sure your insurance premiums will rise sharply when it's time to renew your policy.
What happens if I'm involved in an accident and the other driver is uninsured?
If you had taken out a fully-comprehensive car insurance policy and were subsequently involved in an accident with an uninsured driver your own insurance company would usually cover the cost of repairing or replacing your vehicle, no matter who was at fault.
Unfortunately the news isn't quite so rosy for drivers with third party insurance, because if you're involved in an accident with an uninsured driver and you only have this minimum level of cover then you have to cover the cost of damage to your car yourself, no matter who caused the accident.
What happens if my car is stolen and I have third party insurance?
Third party car insurance is the minimum level of cover required by UK law, and is really only designed to protect other drivers when you take to the roads. As such, this type of policy will only cover the cost of damage to a third party's vehicle – and even then, only if the other driver can prove (or you acknowledge) that you were at fault.
So if your car is stolen and you have this minimum level of cover you'll be required to fork out for the cost of leasing a temporary vehicle and/or buying a new car yourself.
Of course, you should file a police report if someone steals your vehicle, and there is a chance the car might be recovered and returned to you.
Is third party insurance worth the risk?
It should be fairly obvious by now that you carry more of the risk yourself when you take out third party cover – that's why it's usually cheaper than other policies.
Drivers that are offered sky-high insurance quotes – usually learner drivers and young drivers – might decide that this type of policy is worth the extra risk, particularly if they're being quoted £2,000, £3,000 or even £4,000 for their car insurance.
Older drivers may well see a much smaller cost saving if they plump for third party cover, though, in which case they might decide that it's better to pay a little more for third party, fire and theft or fully-comp.
*51% of consumers could save £490.26 on their Car Insurance. The saving was calculated by comparing the cheapest price found with the average of the next four cheapest prices quoted by insurance providers on Seopa Ltd's insurance comparison website. This is based on representative cost savings from June 2023 data. The savings you could achieve are dependent on your individual circumstances and how you selected your current insurance supplier.