Conveyancing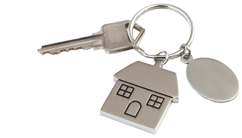 Conveyancing of property can be expensive, and it's not always easy to find the right service or solicitor to suit your needs. Quotezone are here to help with our directory of specialists. In order to help you with your decision we have listed a number of partners who specialise in this area. Conveyancing services comparison made that little bit easier.
Are you buying, selling or remortgaging your property? You could save money by pricing around for your conveyancing service. Find a licensed conveyancer that is approved and authorised to work with your mortgage lender.
What is conveyancing? Conveyancing involves the legal transfer of home ownership from the seller to the buyer and can take several forms such as sale only conveyancing or purchase only conveyancing.
Wherever you are buying or selling a house in the UK Quotezone could help you find a cheap conveyancing service online. Cheap conveyancing cost can be hard to find and that's why Quotezone is here to help. Don't just settle for the first quote you receive. Why not price around to help you find the best conveyancing price you can. Start comparing conveyancing costs online now.