Compare car dealer insurance quotes now
Cheap Car Dealer Insurance
Quotes from UK insurance providers

One short form – save time & money
Policies and deals from industry leading insurance providers, including

















---
Looking for cheaper insurance?
Norton secured
Our quote form uses 128-bit SSL encryption for your peace of mind.
Over three million users
Join our ever-growing list of satisfied customers today.
You could save time and money
Get your quotes by filling in one simple form, compare prices, and start saving.
Independent and unbiased service
We aren't owned by or have any investment from any insurance company.
What people have to say about us
Quick and easy to use and great results
4.93/5 from 14 customer reviews
Compare car dealer insurance quotes from UK-based providers
---
If you run a car dealership it's critical that you have the right car dealer insurance policy in place, and vital that it covers you for the full range of potential risks you face in your business. Here's what you should consider.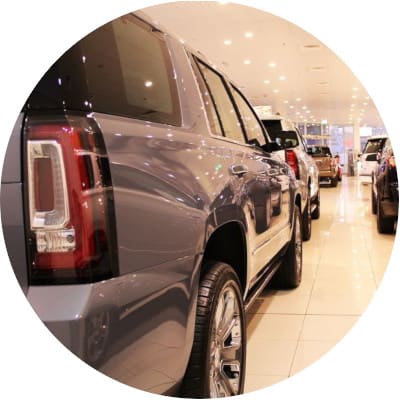 What is car dealer insurance?
It's a type of motor trade insurance that's aimed at protecting the business needs of anyone who runs a car dealership or vehicle sales business.
Whether you run a large dealership with a lot of stock and numerous employees, or you work part-time as a self-employed used car dealer, ensuring you have the right insurance will be vital to the continued success of your business.
Compare car dealer insurance quotes now
Why do I need car dealer insurance?
A car dealership insurance policy can protect you against financial loss if a claim is made against your business. It can also pay out for damage to stock and property – making it an essential lifeline should anything go wrong.
What risks should my auto dealer insurance policy cover?
You'll be able to bundle together several different types of insurance to give your business the protection it needs. A good policy should reflect the particular risks your own business faces.
Features to think about include:
Road risk – This insures you to drive cars that don't belong to you. If you're using trade plates you should also check that your policy extends to cover them.
Stock cover – This insures your valuable stock against a range of risks, including theft. Bear in mind that compensation will be at trade cost rather than retail value.
Business premises cover – This cover protects your business premises against a number of risks, such as flood, fire and vandalism. You should also consider insuring any office contents like printers and computers.
Business interruption cover – This covers lost income if your business needs to temporarily close because of an unforeseen incident like a fire or flood.
Equipment and tools cover – As the name suggests, this covers your business equipment, machinery and tools. If your business owns anything particularly expensive you should look for policies with 'high sum' or 'high value' cover so you don't get caught short.
Auto dealer liability insurance – If you employ staff you'll need employers' liability by law, but you should consider public liability cover too. This will cover legal fees and compensation if a member of the public injures themselves because of your business. For instance, if they tripped over tools left lying around and broke their arm.
What level of insurance cover do I need for a vehicle sales business?
You'll need to meet a minimum level of cover on one or two types of insurance, but in most cases it will come down to the value of what you want to insure.
The two types of cover with specific minimums are employers' liability and road risk: if you employ staff you'll need at least £5,000,000 worth of employers' liability cover by law, and you'll also need a minimum of third party only road risk cover if you're driving cars that don't belong to you.
For most other types of insurance you'll agree a 'sum insured' with your provider. This is the maximum amount of money the insurer will pay out if you make a successful claim.
While a lower 'sum insured' might result in lower premiums it's important not to underinsure your car sales business, because a shortfall will simply mean you have to make up the difference.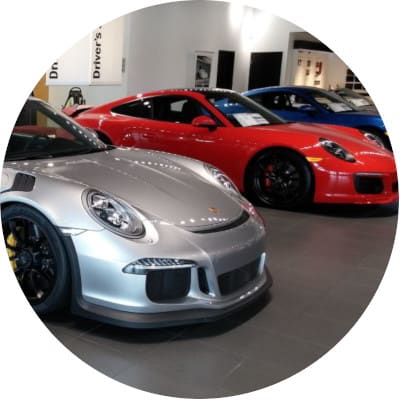 How much does auto dealer insurance cost?
It's tricky to give an average cost for car dealer insurance because policies are usually tailored to meet your needs, and are therefore unique to every business. Insurers will take lots of different factors into account to work out your premium – such as:
The size and location of your business
The number of people you employ
The types of insurance you choose
The level of cover you need
Your claims history
How can I cut the cost of my motor dealer insurance?
You should always be adequately covered for the risks you face, but you can help to lower the cost of your insurance by:
Agreeing to a higher voluntary excess
Paying for your premium annually rather than monthly
Making sure any named drivers on road risk policies are over 25 and have clean driving records
Only choosing the types of insurance you need
Being as accurate as you can when it comes to valuing stock, premises and tools
Ensuring your business premises and stock are secure
Where can I buy cheap car dealer insurance?
Quotezone.co.uk's motor trade insurance comparison service is tailormade for car dealerships, self-employed auto dealers and other vehicle sales companies, and can help you find a cheaper car sales insurance policy by comparing quotes from a wider range of insurance providers.
Compare insurance policies now to see how much you could save.
Motor Trade Insurance Comparison