Compare part time motor trade insurance quotes now
Cheap Part Time Motor Trade Insurance
Quotes from UK insurance providers

One short form – save time & money
Policies and deals from industry leading insurance providers, including



















---
Looking for cheaper insurance?
Secure & Encrypted
We guarantee your confidence when shopping online by following the latest internet security standards.
Over three million users
Join our ever-growing list of satisfied customers today.
You could save time and money
Get your quotes by filling in one simple form, compare prices, and start saving.
Independent and unbiased service
We aren't owned by or have any investment from any insurance company.
What people have to say about us
Quick and easy to use and great results
4.93/5 from 14 customer reviews
Compare part-time motor trade insurance quotes
---
If you're a part-time car dealer or vehicle mechanic you may not need quite as much insurance cover as a large motor trade business with dozens of employees…but you'll almost certainly still need some form of insurance, which means you should still be able to save money by using an insurance comparison service for part-time motor traders.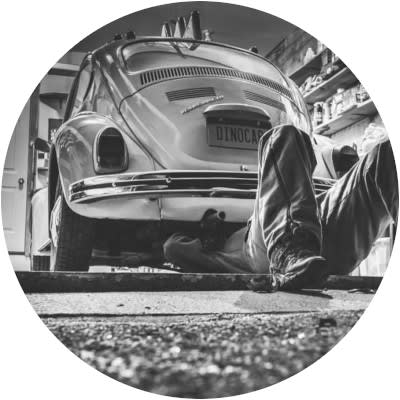 Compare part-time motor trade insurance quotes now
What is part-time motor trade insurance?
It's a type of business insurance aimed at anyone who works in the motor trade industry on a part-time basis.
It's ideal if you're a self-employed car dealer, or if you have a full-time '9 to 5' job but also work as a part-time mechanic or valet in the evenings or at weekends.
Why do I need part-time traders insurance?
Depending on the type of cover you opt for, your part-time motor trade policy could protect you from financial loss if you have an accident while driving a customer's car, or if a liability claim is made against you by a customer or a member of the public.
This type of policy can cover both compensation claims and repair costs, which you'd normally have to cover yourself if you didn't have appropriate insurance in place.
What does part-time trade insurance cover?
You can combine different types of cover to protect yourself from the particular risks your own business faces. The options you'll usually be able to choose from include:
Road risk – This is a legal requirement if you'll be driving cars that don't belong to you, even if you're only driving them a few metres. For example, if you're a mechanic and test drive customer cars you'll need a basic level of road risk insurance by law.
Cover for personal vehicles – If you're using business vehicles for personal use you will often have the option to ask your insurer to include 'social, pleasure and domestic' too, which would mean you wouldn't need a separate policy for domestic use.
Goods-in-transit – If you keep tools or equipment in your van this cover should protect them against theft and damage while you're out and about.
Premises cover and storage – Covers the cost of repairs if your business premises are damaged by an insured event (like fire, flood or vandalism). If you've got an office then don't forget to cover items like computers and printers with contents cover too.
SORN vehicles – If you garage cars with a SORN (statutory off road notification) make sure your policy covers you for storage.
Refurb and restoration – This can protect vehicles you're restoring, and policies may be able to insure you for fire, theft and accidental damage. However, it's vital that you read the small print because cover can vary considerably from provider to provider.
Demonstration cover – If you sell cars this cover insures customers to test drive the vehicles. Some policies will only cover you for third party damage, which means insurers will pay to fix other people's property but not the car being driven, so it's important to check this before you buy.
Employers' liability – This may be less relevant if you're self-employed and running your motor trade business part time, but you will need employers' liability if you employ anyone – even on a casual basis. It can cover you against liability claims and associated costs if a staff member becomes ill or is injured while working for you.
Public liability – This cover can protect you against the risk of liability claims and associated costs if a member of the public is injured because of your business.
Product liability – This can cover the cost of compensation if a part you fit turns out to be faulty and causes an accident.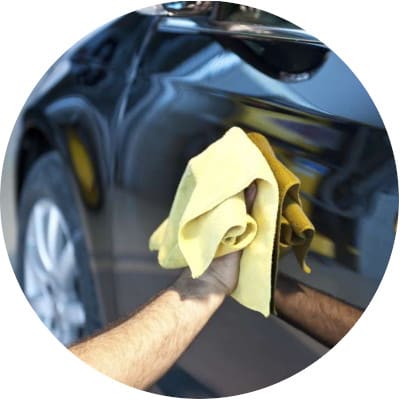 How much cover do I need?
Your part-time motor traders insurance should be tailored to reflect the needs of your business, which means there's no such thing as a one-size-fits-all policy.
However, there are some types of cover that will require a minimum level of coverage. For instance, if you need employers' liability your policy must cover you for at least £5,000,000, and if you need road risk cover then you'll need to take out third party cover at the very least.
For most other types of add-ons the amount of cover you take out (known as the 'sum insured') will usually depend on the value of the items you're insuring.
How can I get cheaper part-time car trader insurance?
First and foremost, you should use Quotezone.co.uk's trade insurance comparison service to compare quotes from a wider range of insurance providers, which could help you find a suitable policy at a cheaper price.
Paying for the full year upfront rather than opting for a monthly payment plan will usually save you a little too, as will agreeing to a higher voluntary excess on your policy.
Motor Trade Insurance Comparison