Compare car detailing insurance quotes now
Cheap Car Detailing Insurance
Quotes from UK insurance providers

One short form – save time & money
Policies and deals from industry leading insurance providers, including

















---
Looking for cheaper insurance?
Norton secured
Our quote form uses 128-bit SSL encryption for your peace of mind.
Over three million users
Join our ever-growing list of satisfied customers today.
You could save time and money
Get your quotes by filling in one simple form, compare prices, and start saving.
Independent and unbiased service
We aren't owned by or have any investment from any insurance company.
What people have to say about us
Quick and easy to use and great results
4.93/5 from 14 customer reviews
Compare car detailing insurance quotes from UK-based providers
---
Car detailing is more than just a quick vacuum of the inside and a quick polish of the paintwork. You know your customers expect perfection so it's important to have insurance that works as hard as you do.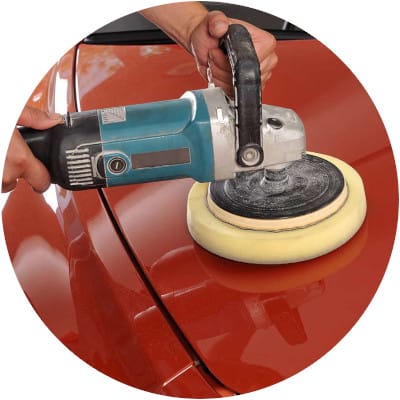 Of course, just because you need top-notch insurance doesn't mean you have to pay an arm and a leg for it. By using Quotezone.co.uk's insurance comparison website you can compare quotes from a wider range of insurers in just a matter of minutes, making it more likely that you'll find a great policy at a competitive price.
Compare car detailing insurance now
What is car detailing insurance and what does it cover?
It's a type of motor trade insurance policy that's specifically tailored to cover the range of risks you face as a car detailer.
Most insurers will let you choose the policy features and add-ons you need for your specific business, such as:
Road risk cover – if you're driving customers' cars (no matter how short the distance) then you must have road risk insurance. For instance, if you pick up and drop off cars for clients, or even if you just move customers' cars around a forecourt, then you'll need this type of insurance by law.
There are three levels of cover you can choose from:
Third party only – Covers the cost of damage done to other cars but not the one you're driving. This is the minimum level of cover you must have if you plan to drive customers' cars. It's also sometimes the cheapest option, although it can end up costing you more if you have an accident and need to pay for customer repairs yourself.
Third party, fire and theft – In addition to paying out for damage to a third party's car, this policy will also cover you if your customer's car is stolen or damaged by fire.
Comprehensive cover – Covers damage done to other people's cars and property and the one you're driving. This is sometimes the most expensive level of cover, since it's the most comprehensive.
Public liability – This can cover the cost of legal fees and compensation if a member of the public takes you to court because you've injured them or damaged their property.
You'll usually be able to choose the level of cover you need, but most public liability policies will insure you for between £1,000,000 and £5,000,000. Of course, the higher the coverage level you go for the higher your premium is likely to be.
Employers' liability – If you employ staff then employers' liability insurance is a legal requirement. It covers you if a member of staff becomes ill or is injured while working for you. If you don't have employers' liability then you could be fined £2,500 every day you go without it.
Service indemnity – Also known as 'defective workmanship insurance', this policy covers you if something you do (or don't do) results in a customer being injured or their car being damaged.
What other business insurance for car detailing do I need?
It's not just other people and their property you need insurance for.
If you run your detailing company from business premises, for instance, you might want to protect it with commercial property cover. This will pay to repair or rebuild your workshop if it's damaged or destroyed by an insured event like a fire, flood or vandalism.
Some car detailers also insure their tools and equipment against damage or theft too. Without insurance, you'd be expected to replace them at your own expense if they were stolen or destroyed in an accident.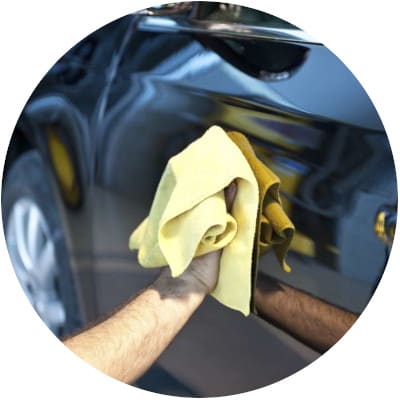 How much does car detailing insurance cost?
When it comes to insurance for car detailing businesses it's tricky to give an average cost.
That's because every motor trade insurance policy is tailored to meet your specific business needs, and takes into account the particular policy features and add-ons you require, such as:
The type of risks and liabilities you want to insure your business against – For instance, employers' liability, road risk and defective workmanship
The type of road risk cover you want – Such as third party only or comprehensive cover
Any extras you add – like goods-in-transit cover
How can I save money on car detailing insurance?
Insurance is vital to your car detailing business but that doesn't mean you should pay over the odds for it. To help cut the cost, consider:
Paying for your policy upfront, as monthly payment plans cost more
Improving security at your premises, by installing CCTV or a security alarm for example
Investing in an immobiliser for your van if you run a mobile car detailing business
Limiting the number of employees who can drive customer cars if you're buying a road risk policy
Of course, the easiest way to find a cheaper car detailing insurance policy is to compare quotes from a wide range of providers – and that's where Quotezone.co.uk comes in. Compare car detailing insurance now.
Motor Trade Insurance Comparison