Compare car jockey insurance quotes now
Cheap Car Jockey Insurance
Compare Cheop Car Jockey Insurance

Quotes from UK insurance providers

One short form – save time & money
Policies and deals from industry leading insurance providers, including

















---
Looking for cheaper insurance?
Norton secured
Our quote form uses 128-bit SSL encryption for your peace of mind.
Over three million users
Join our ever-growing list of satisfied customers today.
You could save time and money
Get your quotes by filling in one simple form, compare prices, and start saving.
Independent and unbiased service
We aren't owned by or have any investment from any insurance company.
What people have to say about us
Quick and easy to use and great results
4.93/5 from 14 customer reviews
Motor trade insurance for car jockeying businesses
---
If you own or run a car jockeying business you'll already know that you need road risk insurance at the very least, since you'll need to be insured to drive your customers' cars while you're moving and parking them.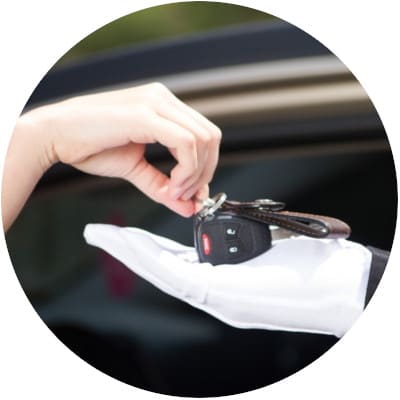 But that really is the bare minimum, and there are a wide range of other insurance risks you face as a car jockey or parking attendant that could land you with hefty compensation pay-outs and legal fees if you make a mistake and someone makes a claim against your business.
Fortunately car jockey insurance can help to protect you from financial loss and keep your business going by bundling together the different types of insurance and liability cover you might need for your business.
Compare car jockey insurance quotes now
What is car jockey insurance?
It's a type of motor trade insurance aimed at any business that offers car jockeying or parking services.
Businesses that should consider a car jockey policy include:
Airport parking services
Ferry parking services
Nightclubs, hotels, or restaurants that offer their customers a valet parking service
Car valeting or car detailing businesses
Collection services (such as MOT garages or car dealerships)
Event organisers that provide parking services (at weddings and festivals, for instance)
Car jockey policies bundle together different types of insurance so that you can get the exact level of protection you need. Car jockey cover is also sometimes known as parking jockey insurance.
Do I need car jockey insurance?
Some types of insurance cover are required by law, while some other types can be invaluable for protecting your business from financial loss if something goes wrong – for example if a client takes you to court.
At a bare minimum you must have insurance to drive other people's cars, even if you're only moving the vehicles very short distances.
By law you'll also need employers' liability insurance if you employ anyone.
What risks should my car jockey insurance cover me for?
Like other types of business insurance, you'll be able to tailor your car jockey policy to insure you for the specific risks your business faces. Features to think about include:
Road risk – This cover insures you to drive cars that don't belong to you. By law car jockey businesses must have a 'third party only' policy at the very least.
Employers' liability – If you have any staff (even casual workers), you'll need this by law. It can pay compensation to employees if they are injured at work or become sick because of the work they're doing.
Public liability – This cover can protect your business against compensation claims if a member of the public injures themselves or has their property damaged because of your business.
Static parking risk – This type of cover protects cars while they're parked.
Business premises – If you own an office this covers the building and permanent fixtures and fittings. Don't forget to insure any office equipment you have too – like computers, printers and phones.
Multiple premises and compound cover – This cover insures all cars parked in one or several places.
Tools and equipment – This covers tools if you offer any extra services like valeting or detailing.
Personal vehicles and personal use – You can choose to extend your policy to cover you while driving your own cars for private use.
What level of cover do I need?>
In most cases it's up to you to choose the level of cover you need, although in a couple of instances there are legal minimums you must meet, for example:
Road risk – You must have third party only (TPO) at the very least, but it's important to bear in mind that this only covers the cost of damage done to other people's property (the 'third party'). So, if you had an accident your insurance would pay to fix the third party's car but not the one you're driving.
For greater protection, you could opt for third party, fire and theft (TPFT), which gives you TPO cover and also insures cars in your care against fire and theft, or you could go for comprehensive insurance, which gives you everything TPFT offers and can also cover cars in your care and cars owned by your business.
Employers' liability – If you do employ anyone you'll need at least £5,000,000 worth of cover by law. Anyone who needs employers' liability but doesn't have it faces a fine of £2,500 for every day they go without it.
Other types of insurance are typically covered by what's known as the 'sum insured' or 'indemnity level'. This is the maximum amount of money you could get if you make a successful claim.
In most cases, you'll be able to agree an indemnity level with your insurer based around your needs.
Some providers will also offer flexible indemnities when it comes to insuring your customers' cars. This can be especially handy if the value varies from week to week.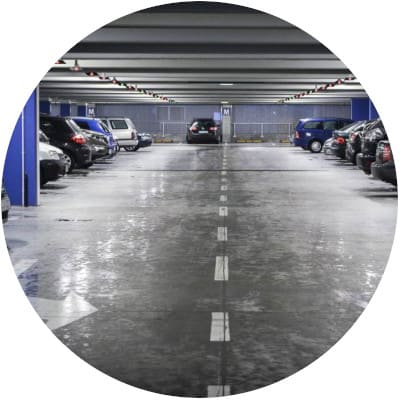 How do I get cheap car jockey insurance?
The cost of cover is based around your business and it's important to protect yourself for the risks you face. To help bring the cost of your policy down, you can:
Pay for your policy in one lump sum, rather than paying it off on a monthly basis
Ensure named drivers on your road risk policy are 25 years old or over and have clean driving records
Secure parking lots or garage space – CCTV, locked gates and flood lights all help
Reduce risks as best you can – parking spaces and areas should be clearly marked
Where can I buy car jockey and airport jockey insurance?
Searching for insurance has never been easier. To compare car jockey insurance just start a quote right here at Quotezone.co.uk.
Motor Trade Insurance Comparison