Compare exporting insurance quotes now
Cheap Exporting Insurance
Quotes from UK insurance providers

One short form – save time & money
Policies and deals from industry leading insurance providers, including

















---
Looking for cheaper insurance?
Norton secured
Our quote form uses 128-bit SSL encryption for your peace of mind.
Over three million users
Join our ever-growing list of satisfied customers today.
You could save time and money
Get your quotes by filling in one simple form, compare prices, and start saving.
Independent and unbiased service
We aren't owned by or have any investment from any insurance company.
What people have to say about us
Quick and easy to use and great results
4.93/5 from 14 customer reviews
Exporting Insurance
---
Lost shipments, damaged cargo – exporting goods comes with all sorts of risks. But having the right insurance can help cover and compensate you against unforeseen events.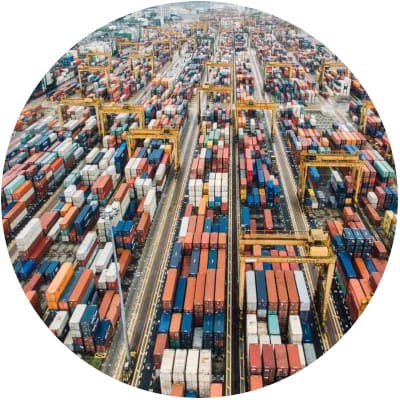 What is car export insurance?
It's a type of motor trade policy that protects exporters from certain risks when shipping cars abroad. It's sometimes called freight, cargo, or import-export insurance.
Policies protect your business from financial loss if something goes wrong – for instance if cars you export are damaged or stolen. Insurance can also cover legal fees and compensation if a claim is made against you.
Without cover, you'd be expected to meet all of these costs yourself.
What risks are covered by export car insurance?
Export cover combines several types of insurance and you'll be able to tailor your policy to suit your needs. Features to think about include:
Goods in transit – policies that protect you against 'all risks' typically cover you for loss, damage, destruction, or theft of goods while they are being transported. All risk cover should also compensate you against war, strike and terrorism. Always check the terms of your policy because there may be certain exclusions.
General average and salvage – covers losses at sea if you have to sacrifice some goods in order to save the rest of the shipment.
Tools and equipment – insures any tools or equipment you're carrying.
Storage cover – protects goods while in storage either before or after export.
Public liability – covers legal fees and compensation if someone is injured because of your business or cargo.
Employers' liability – pays out if an employee is injured or becomes ill because of work.
Road risk – insures you to drive cars that don't belong to you, it doesn't matter how short the distance is.
Business premises cover – covers property and permanent fixtures and fittings your business owns, for example, an office or storage building.
Contents cover – insures office equipment like printers, computers and furniture.
How much exporting insurance do I need?
In most cases you'll be able to choose the level of cover that's right for your business; the only exceptions are:
Road risk cover – if you need to drive a car that doesn't belong to you you must have third party only (TPO) cover at the very least. Third party fire and theft and comprehensive policies are also available but may increase your premium.
Employers liability – you'll need a minimum of £5,000,000 worth of cover if you employ anyone, even part-time or casual workers. If you need employers' liability but don't have it you could be fined £2,500 each day you go without it.
Other risks are usually covered up to a specific amount, known as the 'sum insured' or the 'indemnity level'. This is the maximum amount available if you make a successful claim.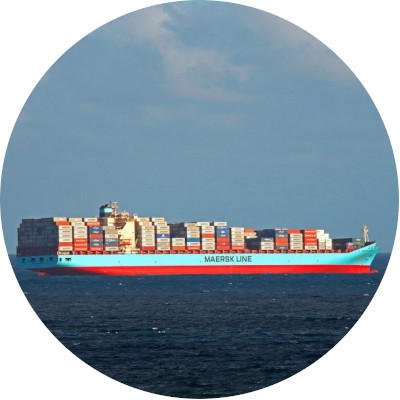 Insurers usually offer standard indemnity levels, for example public liability is often set at £10,000,000. You can ask to increase levels but this is likely to raise your premium.
What else should I know about vehicle export insurance?
There's no doubt that exporting cars carries a certain amount of risk, and while policies aim to protect you from many of them there may be limits. With that in mind, it's important to double check any terms and conditions, for example:
You might not get cover for goods exported to countries where there are trade sanctions.
Cover may be limited in areas where road networks are poor.
You might not be covered if goods are travelling through areas of unrest or where there is a high risk of theft.
How can I lower the cost of export vehicle insurance?
The cost of your policy will depend on several things, such as the types of cover you choose and the amount of coverage you need.
While it's important to make sure you're covered for the genuine risks your business faces, you can help lower costs by:
Ensuring your cargo and any storage buildings are secure.
Increasing your voluntary excess.
Only buying the cover you need. For example, choose between annual 'open cover' policies if you export a lot, or a 'per shipment' temporary policy for one-off trips.
Paying for your policy upfront.
Where can I find export car insurance in the UK?
Finding quotes for export insurance is easy when you search with us at Quotezone.co.uk.
Simply fill out this short form telling us what you need and we'll provide you with quotes from leading UK insurers.
Motor Trade Insurance Comparison