Compare salvage insurance quotes now
Cheap Salvage Insurance
Quotes from UK insurance providers

One short form – save time & money
Policies and deals from industry leading insurance providers, including



















---
Looking for cheaper insurance?
Secure & Encrypted
We guarantee your confidence when shopping online by following the latest internet security standards.
Over three million users
Join our ever-growing list of satisfied customers today.
You could save time and money
Get your quotes by filling in one simple form, compare prices, and start saving.
Independent and unbiased service
We aren't owned by or have any investment from any insurance company.
What people have to say about us
Quick and easy to use and great results
4.93/5 from 14 customer reviews
Compare salvage insurance quotes
---
If you own or run a salvage business you'll know that there are strict rules governing the vehicle salvage process in the UK, but even when you follow the regulations to a 'T' there's always the risk that you might be involved in an accident or make kind of mistake, which could result in a painful compensation claim if someone else's car is damaged or someone gets hurt and you aren't properly insured.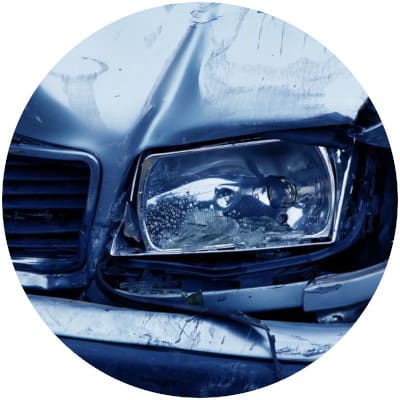 Fortunately there are a growing number of insurance providers that can provide suitable motor trade insurance for businesses that specialise in vehicle salvage, and if you use Quotezone.co.uk's price comparison website to compare the range of available policies you'll be more likely to find the right cover at the right price.
Working with insurance write-offs
The categories of vehicles you salvage or scrap can have a big impact on the type of insurance you need because of the different risks involved. For instance, if you dismantle cars then you'll need to make sure you're covered for working with dangerous materials.
The Association of British Insurers' 'Vehicle Salvage Code' sets out the different categories of vehicle write-offs:
Category A – Cars cannot be repaired and no parts can be salvaged. These cars have to be crushed.
Category B – Parts can be salvaged from these cars but the shell has to be crushed.
Category S – the car has been structurally damaged but can be fixed although the insurer doesn't think it is cost effective to do so. As long as cars are repaired and are roadworthy, they can be resold and driven again.
Category N – cat N cars are structurally sound and damage is usually cosmetic or electrical. Some cat N cars are technically safe to drive, others may have issues with the brakes and steering (for example). Like cat S cars, these vehicles can be fixed but the insurer doesn't think it's economical to do so.
The codes were changed back in 2017 with cat N replacing salvage category D and cat S replacing cat C. The old descriptions had been:
Category C (now cat S): Can be fixed but would cost more than the value of the car.
Category D (now cat N): Can be fixed for less than the value of the car but repairs would end up costing more when transportation and admin fees are included.
Why do I need salvage insurance?
Salvage insurance specifically covers the risks your vehicle salvage business faces. It can help cover the cost of compensation or repair work if something goes wrong or if someone makes a claim for damages.
Without insurance, you'd be expected to meet these costs yourself.
What insurance does my salvage business need?
You'll be able to bundle together different types of motor trade cover to create a salvage insurance policy that's tailored to your specific business needs. Features to think about include:
Road risk – This cover lets you drive cars that don't belong to you. You can also extend your policy to cover your own business vehicles as well as personal use.
Equipment and tools – This covers the cost of repairs or replacement if expensive machinery is damaged or stolen.
Employers' liability – This type of insurance can cover court costs and compensation if an employee is injured or becomes ill because of work.
Public liability – This type of insurance can cover court costs and compensation if a member of the public sues you for injury or damage to property (for instance, if they tripped and cut themselves).
Business premises and contents cover – Insures your yard, workshop or office from certain events (like fire, flood or vandalism).
Business interruption – covers lost income if you have to close your business unexpectedly because of something like a fire or vandalism.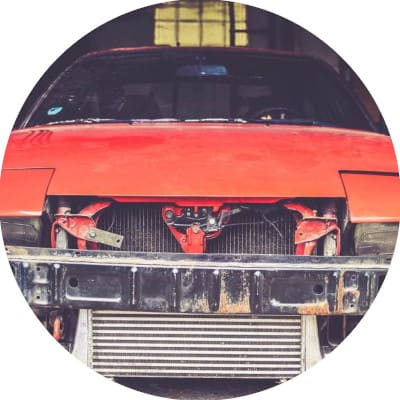 What levels of salvage business insurance do I need?
You should be able to choose the level of cover that fits your business needs, although in some cases there are legal minimums you need to meet – for example:
If you need employers' liability you must have at least £5,000,000 worth of insurance by law.
Businesses that need road risk insurance must have at least 'third party only' cover. However, for greater peace of mind many motor trade businesses opt for third party, fire and theft or comprehensive cover instead.
With most other types of cover the salvage business will be able to agree a specific 'sum insured' or 'indemnity level'. This is the maximum amount you'll get if you make a successful claim.
Insurers often have their own standard limits, though – for instance, employers' and public liability is often set at £10,000,000. You can of course ask for more cover but your premium might go up as a result.
How can I get cheaper salvage car insurance?
Salvage is often a risky business – and when it comes to insurance the more risks you face, the higher your premium is likely to be. To help lower the cost of your salvage cover you can:
Pay for your policy on an annual basis rather than monthly
Install alarms, CCTV or other security features at your business premises, which could help to reduce the risk of vandalism and theft
Ensure named drivers on road risk policies are over 25 and have clean driving records
Increase your voluntary excess
To help drive down costs even more you can compare quotes for salvage insurance with us at Quotezone.co.uk.
Motor Trade Insurance Comparison