Compare valeting insurance quotes now
Cheap Valeting Insurance
Quotes from UK insurance providers

One short form – save time & money
Policies and deals from industry leading insurance providers, including

















---
Looking for cheaper insurance?
Norton secured
Our quote form uses 128-bit SSL encryption for your peace of mind.
Over three million users
Join our ever-growing list of satisfied customers today.
You could save time and money
Get your quotes by filling in one simple form, compare prices, and start saving.
Independent and unbiased service
We aren't owned by or have any investment from any insurance company.
What people have to say about us
Quick and easy to use and great results
4.93/5 from 14 customer reviews
Compare valeting insurance quotes from UK-based insurance providers
---
If your business offers a car valeting service you'll know that a scratch on the paintwork or spilt cleaning fluid on the upholstery can sometimes lead to a claim, which could leave you with hefty legal fees and court costs if you aren't insured.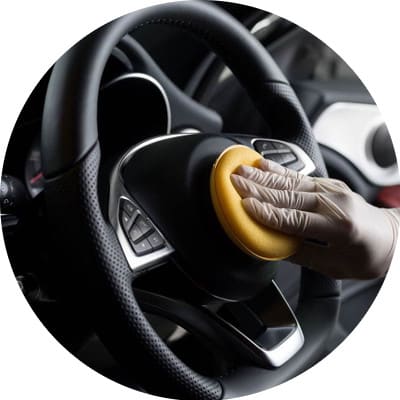 Fortunately valeting insurance can help to protect you from financial loss and keep your business going if a vehicle is damaged while it's being valeted.
Compare valeting insurance quotes now
What is valeting insurance?
Car valeting insurance is a type of motor trade insurance that's specially designed to cover you for the risks you face as a valet.
Valet insurance isn't just for firms that specialise in cleaning services, though. If you own any business that offers car valeting – such as a car dealership, a garage or a car rental business – then you should also make sure you're properly covered.
What valet insurance do I need?
Valet insurance should cover you for the specific risks your business faces when it is working on a customer's car, so you'll need to think about the everyday scenarios you come across and make sure your policy protects you.
For example, if you're working with specialist equipment like paint buffers you'll need to ensure your valet insurance covers you if one of your employees damages the paintwork due to faulty equipment or incorrect use. You'll probably want to make sure you're covered if the equipment is stolen too, since your equipment is not only valuable – it's also critical to your business operations.
What does valeting insurance cover?
The great thing about any type of motor trade insurance is that the policies are tailored to suit your business. For valet insurance, for example, you might want to tailor your policy to ensure you're covered against some or all of the following:
Road risk – This covers you to drive other people's cars. For instance, if you offer to collect a customer's vehicle from their home so that it can be valeted at your business premises you'll need road risk insurance by law.
Public liability – This covers the cost of injury or damage done to other people or their property. For example, if a customer tripped over some tools you left on the ground or you accidently scratched their car while they were visiting your business premises public liability would pay out for legal costs and compensation.
Tools and equipment – As a valet, the tools of your trade are vital so you'll want to protect them as best you can. To work out the amount of cover you need (and to ensure you aren't paying over the odds by insuring them for more than they're worth) you should calculate how much it would cost to replace your tools if they were damaged or stolen.
Business premises – Covers the cost if your workplace is damaged and needs to be repaired or even rebuilt. Policies differ but usually you'll be covered for events like flood, fire, vandalism and burst pipes. If you don't have a business premises but work as a mobile valet you may well use your van for both transport and for storing your tools, in which case you'll need to have suitable van insurance instead.
For an extra fee you'll also be able to add on a host of other features if required, such as legal expenses and breakdown cover.
However, when you buy a policy always check the terms and conditions set out by your provider. Limitations and exclusions differ by insurer, so don't assume that all policies are the same.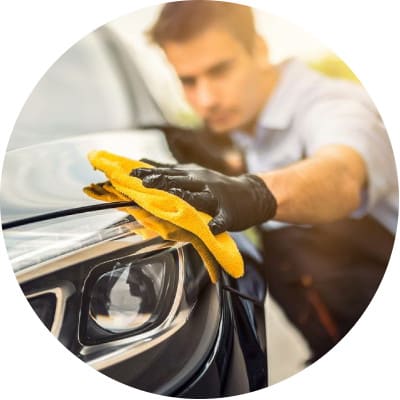 How can I lower the cost of my valeting business insurance?
You don't have to pay a fortune to get the right valeters insurance – some quick tips to lower the cost of cover include:
Paying for your policy upfront to avoid extra monthly charges
Increasing your voluntary excess to lower your overall premium
Keeping your business premises as secure as you can – and installing additional security features where possible
Keeping your van secure if you're a mobile valet – by investing in an engine immobiliser, for example.
You should also think carefully about the level of cover you need. Third party policies are sometimes a little cheaper, but they could end up costing you more if you have to pay for damage to your own vehicle out of your own pocket.
Of course, the easiest way to find a cheaper valeting insurance policy is to compare quotes from a wide range of providers – and that's where Quotezone.co.uk's insurance comparison website comes in very handy indeed.
Motor Trade Insurance Comparison