Motorbike Insurance For 17 Year Old
Compare Cheap Motorbike Insurance Quotes
Compare 25+ providers

Access Cashback & Rewards

97% of reviewers recommend us
Search and compare cheap quotes from over 25 UK motorbike insurance providers, including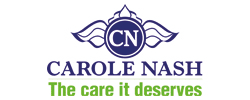 ---
Looking for Cheaper Harley Davidson Insurance?
Search over 25 different bike insurance providers
Quotezone increases your chance of finding a great deal by searching the market for you.
Buy online or by phone
Purchase your bike policy quickly and easily, monthly and annual payment options available.
You could save time and money
Get your quotes by filling in one simple form, compare prices, and start saving.
Over three million users
Join our ever-growing list of satisfied customers today.
Secure & Encrypted
We guarantee your confidence when shopping online by following the latest internet security standards.
Independent and unbiased service
We aren't owned by or have any investment from any insurance company.
What people have to say about us
First insurance I obtained. Good quotes and easy to distinguish which policy might be best for me ie with or without black box etc
Thank you this is best one
4.75/5 from 2915 customer reviews
Motorbike Insurance for 17 Year old
---
How much is motorbike insurance for a 17 year old UK
It's an unfortunate fact of life that as a 17 year old driver, you're premiums will almost always be higher than that of an older more experienced rider.
Younger drivers are statistically more likely to be involved in an accident so insurers classify them as "high risk". However it is important to remember that your age is not the only factor which your insurer will use to determine your insurance premium.
Motorbike insurance costs for 17 year olds
The factors which determine you premiums are large and varied. Different insurers and providers may place different weight of certain risk factors than others. With this said however there are still some factors which are universally important to UK insurance companies when evaluating what your motorbike insurance premiums should be.
Location
Some locations and areas have higher accident rates than others, this leads to some area codes being marked as higher risk by insurers and so premiums are impacted. An area with a low crime rate can positively impact a younger riders insurance premiums as even though being 17 will increase your risk profile, the reduced chance of damage or theft in your area can help bring it down.
Job
If your job involves the use of your motorbike then this will require specialised insurance such as courier and food delivery insurance. These specialised forms of coverage are typically more expensive than a standard motorbike insurance policy. Even if you do not use your motorbike for work purposes, your job role will still be a consideration when weighing up your insurance risk. This will include considerations such as whether your job means you'll be driving around at late night hours when accidents are more frequent for example.
Make & Model
The make and model of your bike will directly impact your premium prices as the more expensive the bike, the more it will cost to insure. Replacement parts and the difficulty acquiring them in your area will also impact the total cost of your premiums.
The power of your motorbike will also play a big part in your premium costs. If you have a 50cc scooter then your premiums will be cheaper than a more powerful 125cc.
The Level of coverage required
The level of coverage you take out will directly impact the cost of your premiums as the more comprehensive your coverage, typically the higher the price. You'll need a minimum of third party insurance in order to legally ride on UK roads.
Getting cheaper motorbike insurance as a 17 year old
Despite having higher premiums due to your age there are still a few things you can do to get cheaper insurance for your motorbike.
Take an advanced CBT (Compulsory Basic Training) to improve your riding skills and make you a better rider. This can lead to decent discounts from insurers on your premiums.
Keep you motorcycle in a secure area when it is not in use. i.e. garages and sheds.
Invest in locks and anchors for your bike to deter theft.
If you are a 17 and looing to hit the road on a motorbike soon, it may also be a wiser choice to opt for a low powered bike to start out. It's an unfortunate reality of life that as a younger rider, you will be made to pay more on your premium to cover the risk of your age bracket to insurers. But you can still find cheaper options which will give you the best coverage for your money at the right price.
By comparing multiple motorbike insurers with Quotezone's panel of providers, you can quickly compare multiple options and see what insurance companies offer your the most value for your money.
Bike Insurance Comparison