Moped Insurance
Compare Cheap Moped Insurance Quotes
Compare 25+ providers

Access Cashback & Rewards

97% of reviewers recommend us
Search and compare cheap quotes from over 25 UK motorbike insurance providers, including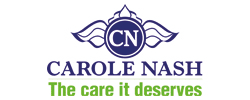 ---
Looking for cheaper insurance?
Search over 25 different bike insurance providers
Quotezone increases your chance of finding a great deal by searching the market for you.
Buy online or by phone
Purchase your bike policy quickly and easily, monthly and annual payment options available.
You could save time and money
Get your quotes by filling in one simple form, compare prices, and start saving.
Over three million users
Join our ever-growing list of satisfied customers today.
Norton secured
Our quote form uses 128-bit SSL encryption for your peace of mind.
Independent and unbiased service
We aren't owned by or have any investment from any insurance company.
What people have to say about us
Very helpful and understanding
4.74/5 from 2216 customer reviews
Moped Insurance: compare cheap insurance quotes online
---
Mopeds are often a very cost-effective and fuel-efficient mode of transport in urban areas, and are becoming an increasingly popular option in UK cities for that very reason, particularly with younger riders.
Beyond impressive fuel economy, though, there's another way mopeds can prove popular with young riders – they're usually relatively cheap to insure.
One of the reasons moped insurance is cheap is that mopeds have a maximum engine power of 50cc, which translates into a maximum speed of approximately 30pmh.
Mopeds also cost less to buy than many other motorcycles, which again translates into lower insurance premiums.
Still, just because moped insurance usually isn't prohibitively expensive doesn't mean you should take the first quote you're offered. It's always a good idea to shop around by comparing quotes from a wide range of moped insurers before deciding on which one to go with.
Compare cheap moped insurance quotes now
How can I find cheaper moped insurance?
Firstly, don't accept your insurance provider's renewal quote without using an insurance comparison website like Quotezone.co.uk first.
Beyond comparing quotes from a wider range of providers, taking the following steps could also help to reduce the cost of your moped insurance:
Parking your moped in a garage: With almost 30,000 motorbikes stolen in the UK each year many moped insurers will offer riders lower insurance premiums if they are able to secure the moped in a locked garage when it's not in use.
Using a smart tagging solution: Vehicle tagging can often help to reduce insurance costs too, with insurer-approved tagging solutions like Alphadot and Smartwater potentially shaving a decent chunk off your moped insurance premium.
Paying for the full year upfront: Moped insurance will usually cost more if you opt for a monthly payment plan, so you could save a bit of cash if you pay for the full year upfront.
Agreeing to a higher excess: The mandatory excess on your moped cover will be predetermined by your provider, but most insurance companies will also allow policyholders to add a voluntary excess. If you agree to a higher voluntary excess you could see the upfront cost of your moped insurance reduced a little…although it's important to bear in mind that this does mean you'll have to cover a larger portion of the cost yourself if you have to make a claim.
What levels of cover are available for moped insurance?
As with car insurance and van insurance, when you're insuring a moped you will have three levels of cover to choose from:
Third party moped insurance – This is the minimum level of cover required by law in the UK, and is intended to protect third parties when you take to the roads. As such, this type of moped insurance will cover the cost of repairing or replacing a third party's vehicle or property if you're involved in an at-fault accident, but won't pay for damage to your own moped.
Third party, fire and theft – Third party, fire and theft will also cover the cost of damage to a third party's vehicle or property, but in addition it will pay out if your own moped is stolen or suffers fire damage.
Fully comprehensive moped insurance – As the name suggests, this is the most comprehensive level of moped insurance you can take out, and unlike lower levels of cover a fully-comp policy should help to cover the cost of repairing or replacing your own moped even if you were at fault.
Is 'third party only' the cheapest option when I'm insuring a moped?
The short answer is "it depends".
In theory, third party only insurance should be the cheapest option because it's the least comprehensive, but it isn't always quite so cut and dry. The best plan is compare insurance quotes for different levels of moped cover, and then opt for the one that offers the most comprehensive cover within your budget.
Can you ride someone else's moped if you have a fully-comp insurance policy?
Again, it depends.
Some insurers include third party only cover for other mopeds as standard when you take out a fully-comp insurance policy for your own moped, whereas other insurers might require you to add this as an optional extra.
With that in mind, it's vital that you check your own policy documents to ensure you're covered before you ride someone else's vehicle.
Does fully-comprehensive insurance cover personal injury?
Yes, most fully comprehensive insurance policies will cover the cost of medical treatment or physiotherapy if you sustain personal injuries during a road traffic accident, and will usually pay out even if you were at fault.
Will I get a new moped if I have fully-comp and my moped is written off?
If you're involved in a road traffic accident and the insurance company decides your moped needs to be written off (because repairing it would cost more than the moped is worth) then the cost of replacing your moped should be covered by the other driver's insurer if they were at fault, or covered by your own provider if you caused the accident – provided you have fully-comp, of course.
However, it's important to bear in mind that the insurance pay-out will be in line with the market value of your moped at the time of the accident, so in most cases this will mean you won't get a brand new moped.
Bike Insurance Comparison