Classic scooter insurance
Compare classic scooter insurance
Deals from the UK's leading providers

Affordable quotes for all scooters and drivers

Start today by filling in this quick form
Search and compare cheap quotes from over 25 UK motorbike insurance providers, including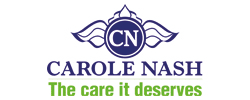 ---
Looking for Cheaper Harley Davidson Insurance?
Search over 25 different bike insurance providers
Quotezone increases your chance of finding a great deal by searching the market for you.
Buy online or by phone
Purchase your bike policy quickly and easily, monthly and annual payment options available.
You could save time and money
Get your quotes by filling in one simple form, compare prices, and start saving.
Over three million users
Join our ever-growing list of satisfied customers today.
Secure & Encrypted
We guarantee your confidence when shopping online by following the latest internet security standards.
Independent and unbiased service
We aren't owned by or have any investment from any insurance company.
What people have to say about us
First insurance I obtained. Good quotes and easy to distinguish which policy might be best for me ie with or without black box etc
Thank you this is best one
4.75/5 from 2915 customer reviews
Classic scooter insurance
Look after your vintage vehicle and compare classic scooter insurance today
---
Similar to classic motorbike insurance, classic scooter insurance will cover your vintage vehicle whether it's out on the road or stored away. It won't just help if your scooter becomes damaged in an accident or by vandalism but will also ensure your scooter is maintained to the highest standard. 
Plus, with additional cover for personal accident, losing your keys, driving abroad and multiple drivers, you're sure to find the right level of insurance for exactly your needs. So whether you're looking for classic lambretta scooter insurance, lexham classic scooter insurance or just standard classic scooter insurance, Quotezone has you covered!
What is a classic scooter?
Some insurance providers believe that to be classed as classic, a scooter must be 15 years old at least. Others say the scooter must be over 20, 30 or even 40 years old. 
What is classic scooter insurance?
This type of insurance is specialist cover for a scooter that is of a certain age, and can protect it whether it's out on the roads or stored away. 
Is classic scooter insurance the same as classic motorbike insurance?
While they provide the same level of cover, scooters and bikes are different so it's important you get the right insurance policy. Put simply, you have to climb onto a motorbike whereas riders can step into a scooter. Usually, scooters will also have a space where riders can rest their feet. For this reason, these types of insurance are different. 
Is classic scooter insurance different to standard scooter insurance?
Yes, classic insurance is for those vehicles over a specific age. Your quote is also calculated differently. This is why it is important to compare classic insurance quotes. Insurance providers tend to believe that classic vehicles will be driven less, and looked after more which can all impact the price. 
Is classic scooter insurance expensive?
Typically it is cheaper to insure a classic scooter, compared to a standard scooter. This is because classic vehicles are usually stored away somewhere secure and rarely taken out on the roads. This means the likelihood of an accident is reduced and they are also less likely to be stolen. 
Which classic scooter insurance should I get?
As with car insurance, there are three levels to choose from. Third party is required for all UK drivers and covers other people, their scooters and property. Third party, fire and theft is additional cover for if your scooter is stolen or involved in a fire. Comprehensive provides additional cover once more, and protects you and your scooter if you're involved in an accident- no matter whose fault it is.
What policy extras can I get?
Additional cover that protects against driving abroad, losing your keys, misfuelling, personal accident, breakdown and vandalism can also be added to your scooter insurance. It's important to check your policy before adding any other cover though.
Bike Insurance Comparison