Compare motorcycle insurance in London
Quotes for motorbike insurance in London
Cheap deals from the UK's leading providers

Millions of satisfied drivers

Get your motorcycle insurance in London policy on the phone or online
Search and compare cheap quotes from over 25 UK motorbike insurance providers, including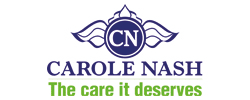 ---
Looking for Cheaper Harley Davidson Insurance?
Search over 25 different bike insurance providers
Quotezone increases your chance of finding a great deal by searching the market for you.
Buy online or by phone
Purchase your bike policy quickly and easily, monthly and annual payment options available.
You could save time and money
Get your quotes by filling in one simple form, compare prices, and start saving.
Over three million users
Join our ever-growing list of satisfied customers today.
Secure & Encrypted
We guarantee your confidence when shopping online by following the latest internet security standards.
Independent and unbiased service
We aren't owned by or have any investment from any insurance company.
What people have to say about us
the price was right and the customer service excellent.
Poulton-le-Fylde, United Kingdom
Easy and great quote
Royal Tunbridge Wells, United Kingdom
4.75/5 from 2907 customer reviews
Compare motorcycle insurance in London
Get ready to explore the capital safely with cheap motorcycle insurance quotes
---
Whatever part of London you live or work in, it's important to have an adequate level of motorbike insurance in place before navigating the roads. Whether riding for work or pleasure, all drivers must have at least third-party cover, to protect other people and their vehicles on the road.
At Quotezone.co.uk, we've compared London's leading bike insurance providers to give you extra peace of mind that you're getting the best cheap motorcycle insurance for london, so you can drive away safely today.
Do I need motorcycle insurance in London?
Yes. In the UK, it is required that every driver – no matter their vehicle – has at least third-party insurance.
Why are motorcycles so expensive to insure in London?
Motorcycles tend to be more expensive to insure than cars because they are generally more powerful, driven faster, and can be riskier on the roads, making accidents more likely to happen. Hence, premiums increase.
What is temporary motorcycle insurance in London?
This type of cover provides protection on a temporary basis. It's used if someone is borrowing a bike, for example, or driving home from where they picked their bike up. Typically, this type of insurance lasts a few days before a full insurance policy is required.
Do I need insurance to buy a bike in London?
No – you are able to buy a bike without insurance but, to drive it home, you will need at least temporary bike insurance.
Which bikes are more expensive to insure in London?
Newer bikes with big engines and lots of specifications will usually have the highest rates of insurance, due to their higher value.
Does age affect motorcycle insurance in London?
Yes – the younger the driver, the more expensive insurance will be, due to a perceived higher level of risk-taking and need for speed on the road, which could result in more incidents. Once over the age of 25, however, your premiums will reduce every year until you reach 70.
What level of motorcycle insurance is best?
The type of cover you purchase, along with any additional policies, is completely up to you, depending on your lifestyle, budget, and driving needs. Every driver must have third-party cover in place, as a legal requirement. This covers the other party and their vehicle. Third-party fire and theft also includes cover for if your bike is stolen or damaged through no fault of your own. Comprehensive includes all of the above, covering you if your bike is damaged in any kind of incident.
Bike Insurance Comparison