Compare landslip home insurance now
Cheap Landslip Home Insurance
Quotes from UK insurance providers

One short form – save time & money
Policies and deals from industry leading insurance providers, including











---
Looking for cheaper insurance?
Norton secured
Our quote form uses 128-bit SSL encryption for your peace of mind.
Over three million users
Join our ever-growing list of satisfied customers today.
You could save time and money
Get your quotes by filling in one simple form, compare prices, and start saving.
Independent and unbiased service
We aren't owned by or have any investment from any insurance company.
What people have to say about us
Very helpful and understanding
4.74/5 from 2216 customer reviews
Home insurance for properties that have experienced a landslip
---
If your property is built on sloping land and that slope is prone to soil erosion there's a chance the building might suffer a landslip at some stage, which could prove very costly indeed.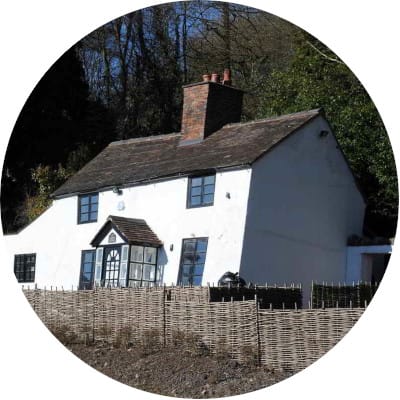 As the name suggests, a 'landslip' means part of the land the house is built on slips a little further down the slope, which can result in costly structural damage to the building.
Beyond the cost of the repair work, though, you could also find that the cost of your home insurance goes through the roof if your property has experienced a landslip…and some insurance providers may refuse to insure your property at any price, because of the risk that future landslips or subsidence might cause even more damage to the property.
That's why it's a wise idea for homeowners and landlords to use an insurance comparison website like Quotezone.co.uk if they're planning to insure a home that has experienced a landslip in the past.
Not only will this mean you're more likely to find a provider that is willing to insure your property, but by comparing quotes from a wider range of providers you'll also stand a far better chance of finding suitable cover at a reasonable price.
Compare landslip home insurance quotes now
Landslip home insurance: a rock-steady insurance guide
Why is landslip home insurance so expensive?
If your property has experienced a landslip in the past (or a landslide, as it's also known) there is an increased risk that it might experience a similar issue in the future. In addition, even if you never experience another landslip there is the possibility that previous landslides have caused small structural issues that haven't been identified yet, such as hairline cracks or fractures, and insurance providers will often offset those elevated risks by hiking your premium.
Is it true that the compulsory excess on a landslip home insurance policy is likely to be higher than it would be on standard home insurance?
Yes, there is a possibility insurance providers might insist on a higher excess if you're insuring a property that has suffered a landslide or some other type of subsidence in the past, which would help to offset some of the insurer's risk.
The size of this excess will vary from provider to provider, of course, but as an example if an insurer's compulsory excess on a standard home insurance policy was £1,000 then they might insist on a £2,000 or £3,000 excess for landslip home insurance.
Will underpinning my home reduce the cost of my insurance if the property has experienced a landslip?
Underpinning your home can be very expensive, often costing £10,000 or more for a typical semi-detached house in the UK, but it can help to prevent further structural damage to your property in the future so it might be worth considering.
As an added bonus, home insurance for an underpinned house can sometimes be a little cheaper than landslip home insurance because the risk has been partially reduced, although it's important to bear in mind that the policy still isn't likely to be as cheap as standard home insurance.
In addition, it might be a few years before your premiums begin to fall, because underpinning a property is a major undertaking and insurers will want to be confident that it really has reduced the risk of further structural issues before they will reflect that lower risk with lower premiums.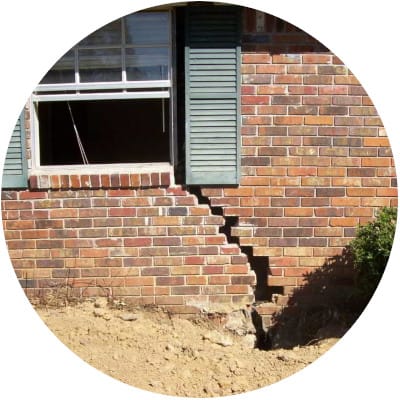 How can I reduce the cost of my home insurance?
The steps you'd take to reduce the cost of a regular, run-of-the-mill home insurance policy will also stand you in good stead if you're insuring a non-standard house. Things like:
Installing a burglar alarm, which can reduce the risk of burglars gaining access to the property
Installing high quality locks on the property's windows and doors, which can also help to reduce the risk of break-ins
Installing smoke alarms, which can reduce the risk of fire damage to both the building and its contents
Ensuring the property isn't left unoccupied for more than 30 consecutive days, since unoccupied properties have a higher risk of water damage, vandalism and break-ins and therefore need a specialist insurance policy
Does landslip home insurance include contents cover?
Yes, it can do.
As with most home insurance policies, you should have the option to insure the building, its contents, or both.
So if you're a buy-to-let landlord and the property you're insuring is rented to a tenant on an unfurnished basis then you'll probably only want to pay to insure the actual building, but if the property is your primary home it might be a wise decision to insure both the building and the contents under a single policy.
Non Standard Home Insurance Comparison