Compare unoccupied home insurance quotes now
Cheap Unoccupied Home Insurance
Quotes from UK insurance providers

One short form – save time & money
Policies and deals from industry leading insurance providers, including












---
Looking for cheaper insurance?
Secure & Encrypted
We guarantee your confidence when shopping online by following the latest internet security standards.
Over three million users
Join our ever-growing list of satisfied customers today.
You could save time and money
Get your quotes by filling in one simple form, compare prices, and start saving.
Independent and unbiased service
We aren't owned by or have any investment from any insurance company.
What people have to say about us
Thank you this is best one
Very easy website to use, vast amount of quotes to choose from and lots of information about each policy. Good prices as well.
4.75/5 from 2914 customer reviews
Compare insurance quotes for unoccupied homes
---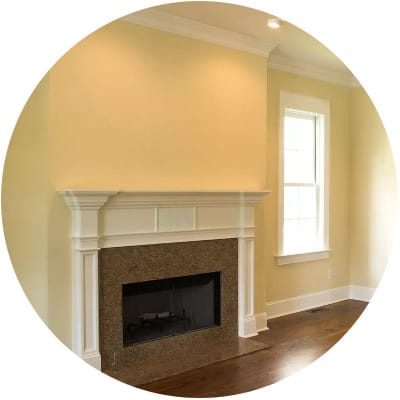 A home that is left unoccupied for a significant amount of time represents a higher insurance risk for insurers. Not only is the house an easier target for burglars, vandals and squatters, but there's also a higher risk that the building or its contents might be damaged by rising damp, mould or burst water pipes when the house is left empty.
That's why most standard home insurance and contents insurance policies impose a restriction on how long a property can be left unoccupied before the cover is invalidated. In many cases this limit amounts to 30 consecutive days, so if your property is going to be left unoccupied for longer than that you may need to consider taking out a specialist policy for unoccupied houses.
Compare unoccupied home insurance now
Why is it more expensive to insure an unoccupied house?
Most home insurance and contents insurance policies are relatively standardised, but an unoccupied house is classed as 'non-standard', which means it will usually require a specialist insurance policy.
All other things being equal an unoccupied house or flat could have a higher risk of developing mould, suffering from rising damp or sustaining water damage from frozen water pipes, and these risks are elevated specifically because the home is left unattended for an extended period.
Vacant houses are also more appealing to squatters, for fairly obvious reasons, and some burglars may also see these properties as an easier target since there is much less chance they'll get caught.
Unfortunately those elevated risks almost invariably translate into higher insurance premiums.
How can I find cheaper unoccupied home insurance?
The most obvious way to reduce the cost is not to leave your home unoccupied at all. For example, if your property is only likely to be empty for a relatively short period of time (two or three months, for instance) you could ask a friend or family member to move into the house temporarily in order to 'housesit', which should mean your regular buildings and contents insurance should still be valid while you're away.
If that isn't an option for you then there are a few other steps you could take that might reduce the cost of your unoccupied home insurance policy a little, such as:
Installing a burglar alarm (assuming your home doesn't have one already, of course)
Installing smoke alarms, which could help to reduce the risk of fire damage
Installing high quality locks on the property's windows, which could reduce the risk of burglars or squatters gaining access to your house
Agreeing to a higher voluntary excess, which should reduce your upfront costs
It might also be worth using a thermostat (or the thermostatic radiator valves on your radiators) to ensure the temperature inside your house doesn't fall below freezing, particularly if the property is going to be unoccupied during winter. While this isn't likely to reduce the cost of your unoccupied house insurance this time around, it should reduce the likelihood that you'll have to claim on your insurance for water damage caused by frozen water pipes.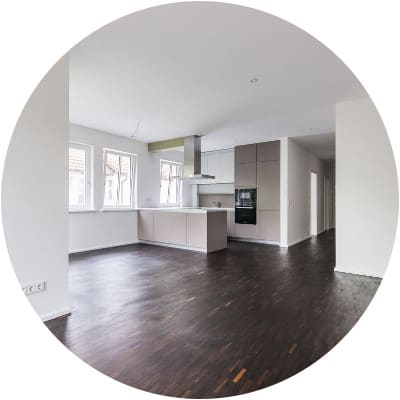 If I have a standard home insurance policy will this cover my home while I'm on holiday?
The answer to this depends on exactly how long your home will be left unoccupied.
If you're only going on holiday for a week or two then your standard home insurance or tenants insurance policy should cover you if anything happens while you're away.
If you've moved out of the house because you're planning to put it on the market, though, a standard home insurance policy might not cover you during this time, in which case you might need to look into taking out an unoccupied property insurance policy.
Do I have to notify my insurer when I go away?
This will depend on your specific insurance provider, but in general policyholders are usually only required to inform their insurance provider that the property will be left unoccupied if they're going away for a month or more.
It is worth checking your own policy documents to make sure this is the case with your provider, though.
Does unoccupied house insurance cover the contents of that house?
Yes, it can do.
Of course, if your home is empty and unfurnished (because you've listed the property for sale and already moved into your new home, for instance) then you probably won't need contents cover for that house.
But if your home still contains your contents even though it's currently unoccupied (perhaps because you've gone on an extended holiday, or you are working on a short-term assignment in another part of the country) you might want to include contents cover with your unoccupied home insurance policy. It will almost certainly cost a little more, but it will mean you're fully insured if anything happens while you're away.
Will my garage or utility store be covered by this type of policy too?
Yes, unoccupied home insurance policies can include cover for your garage, utility store or other outbuildings, and if you add contents cover to your policy then the contents of these outbuildings should be covered too provided they are securely locked while you're away.
Non Standard Home Insurance Comparison