Compare quad insurance quotes now
Cheap Quad Insurance
Compare 25+ providers

Access Cashback & Rewards

97% of reviewers recommend us
Search and compare cheap quotes from over 25 UK motorbike insurance providers, including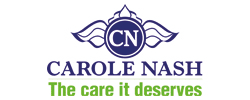 ---
Looking for Cheaper Harley Davidson Insurance?
Search over 25 different bike insurance providers
Quotezone increases your chance of finding a great deal by searching the market for you.
Buy online or by phone
Purchase your bike policy quickly and easily, monthly and annual payment options available.
You could save time and money
Get your quotes by filling in one simple form, compare prices, and start saving.
Over three million users
Join our ever-growing list of satisfied customers today.
Secure & Encrypted
We guarantee your confidence when shopping online by following the latest internet security standards.
Independent and unbiased service
We aren't owned by or have any investment from any insurance company.
What people have to say about us
Thank you this is best one
Very easy website to use, vast amount of quotes to choose from and lots of information about each policy. Good prices as well.
4.75/5 from 2913 customer reviews
Compare quad insurance quotes from quad insurance providers in the UK
As non-standard vehicles, finding insurance for quad bikes can be difficult, especially for road use. Here at Quotezone, we compare quotes from our panel of UK insurance providers.
---
Let Quotezone help take the hassle out of finding your Quad Insurance
Our panel of providers could provide quotes for the following quad insurance:
Sports Quad insurance
Leisure Quad insurance
Utility Quad bike insurance
Modified Quad bike insurance
Buggy insurance and "Bug Riders" insurance
We understand the importance of finding cheap and affordable quad bike insurance that covers you against every eventuality.
Compare quad bike insurance today
In order to drive a quad or gain access to public roads you need a B1 licence, tax, registration and quad bike insurance. Since quads are such a niche insurance market, the key to finding good insurance could be to compare as many insurance providers as possible. So whether you have a Polaris, Yamaha or Honda Quad, Quotezone can compare policies from quad bike providers in order to help find a policy to suit you.
Fill in one short online form today to get started
Using Quotezone is quick and easy. Simply complete our one page online form about your quad bike and Quotezone will then attempt to match you up with a suitable member of our panel who will get in touch with you directly to discuss your requirements over the phone.
Compare quad insurance quotes now and see how much you could save!
Quad Insurance Guide
Quad bikes have become popular not just with farmers and other agricultural workers, but also as an alternative to the car or motorbike for people who enjoy off-roading and similar hobbies. The nature of quad bikes as specialist vehicles may mean they could often be better protected with specialist insurance.
Note that even though many quad bikes aren't ridden on the road, they're still considered roadworthy vehicles, and as such quad insurance is generally required by UK law.
Quad bikes don't typically fall into normal insurance categories the way that cars and motorbikes do, even though quads are classed as a kind of motorbike. In fact, due to the special nature of quad bikes, many car and motorbike insurers might not insure quads. To get quad insurance, it's usually necessary for an owner to contact a specialist insurer.
Broadly speaking there are two main categories of quad insurance. The first is similar to the kind of insurance that covers cars and motorbikes, with the same levels of coverage that apply to these traditional vehicles. This insurance is required by law for quad bikes that are ridden on public roads. The second category is for insurance for off-road quads that don't travel on public roads.
Levels of Coverage for On-Road Quads
For vehicles that are used on public roads, UK quad insurance has three different coverage levels.
Third party insurance could cover a quad owner for any damage they do to another person or their property while riding the quad. If the quad owner is in an accident that they are deemed legally responsible for, they could be liable for the damage they cause, and any costs incurred are paid for by the insurance. However, while this covers medical expenses for injured third parties, and damage to their vehicle, it may not cover any damage or loss suffered by the quad owner themselves. This insurance level is usually the minimum legal requirement for an on-road vehicle.
Third party, fire, and theft typically includes third party coverage, and also covers loss due to theft or fire.
Comprehensive quad insurance could cover third party, fire, and theft. It also tends to take up where third party leaves off, and covers a quad owner's own losses if they are in an accident and are deemed the responsible party.
Insurance for Off-Road Quads
For quad bikes that are not driven on public roads, there's usually an additional category of insurance that covers a different set of options. These may include theft and fire as part of a standard policy, but don't necessarily include third party insurance. As a result, these off-road insurance policies may be cheaper; however, having this insurance by definition means the quad may not be used on public roads, so quad owners usually need to be clear about how they want to use their vehicle when buying insurance.
Note that this could also mean quad owners who want to travel with their vehicles must have a means of transporting the quad that doesn't involve driving on public roads, unless they could arrange for temporary add on insurance that covers them for road use.
Optional Extras
Optional add ons for quad insurance aren't generally as extensive as for other vehicles. Off-road quad owners in particular may benefit from adding personal injury or accidental damage coverage, as these aren't typically part of standard off-road packages. Both off-road and on-road quad owners may benefit from breakdown assistance insurance.
Quad Insurance Age Requirements
Quad bikes are typically considered higher risk than other vehicles, and one result of this is that quad insurers typically decline to insure quad riders under a certain age, around 19 to 21 depending on the insurer.
As well as this, many quad insurers expect that drivers have a full license, and may not insure drivers with a provisional license.
Comparing Policies
Due to the fact that insurers tend to perceive quads as high-risk vehicles, premiums for these bikes could be higher than for most cars and motorbikes. As a result, it could be important for quad owners to spend time comparing quad insurance policies online to find insurers that offer good deals.
One possibility for quad owners to think about may be adding the quad to their home insurance rather than insuring the quad separately. This isn't necessarily possible with all home insurance policies, but if it is a possibility it may be a cheaper alternative to quad insurance. Note that this only applies to off-road quads, as any vehicle intended for driving on public roads must usually have third party vehicle insurance.
Reducing Premium Costs
Insurance providers typically take many factors into account to determine premiums, so there could be opportunities to save on insurance. To get cheap quad insurance, bike owners may consider the following:
High performance quads and quads that could carry pillion passages typically have higher premiums.
Security is an important consideration in calculating premiums. Owners who keep a quad garaged when not in use might see lower premiums than owners who park on a driveway or the road.
As with other kinds of vehicle insurance, quad bike owners could qualify for a no-claims discount if they are insured for one or more consecutive years without making a claim.
Off-road insurance may be cheaper, but it does limit how the vehicle can be used, and where it can be ridden.
Quads are generally speaking targeted by thieves at increasingly higher rates. Because of this, security may be an important consideration for qualifying for insurance, and for modifying premium costs. The ideal situation could be to keep the quad in a securely locked garage when not in use. Alternatively, a device such as a ground anchor fitted with a lock and chain might be useful for improving security and reducing premiums.
Quad Insurance Comparison