Compare private hire fleet insurance quotes now
Cheap Private Hire Fleet Insurance
Quotes from UK insurance providers

One short form – save time & money
Policies and deals from industry leading insurance providers, including





























---
What people have to say about us
Extremely quick and easy – really impressed. Already told family and friends about the site.
Very good service. Would use again
4.93/5 from 14 customer reviews
Compare Private Hire Fleet Insurance Quotes Now
---
If you own a fleet of minicabs or other private hire taxis the cost of taking out a separate private hire insurance policy for each of those vehicles could soon mount up.
By contrast, if you decide to consolidate all of those individual taxi insurance policies under one single private hire fleet insurance policy you could reduce the overall cost of your insurance premiums quite significantly – and the more taxis you have in your fleet, the more money you could potentially save.
It pays to compare insurance quotes
Another way to save money when insuring your fleet of minicabs is to compare numerous insurance quotes from a wide range of private hire taxi fleet insurers…that way you can be sure you're being offered a policy that meets your needs at a price that suits your budget.
So what are you waiting for?
Compare private hire fleet insurance now
Other things you can do to find cheaper private hire fleet insurance
Whether you have a fleet of saloon taxis, a dozen people carrier taxicabs, or three or four minibus taxis, there are a couple of other things you can do to reduce the overall cost of your minicab fleet insurance.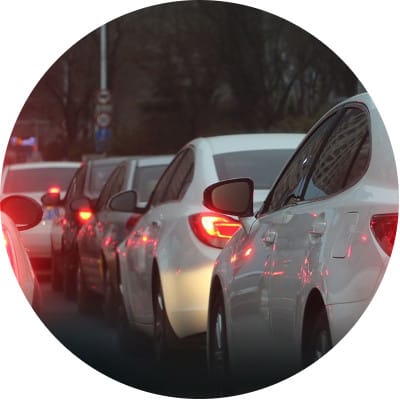 Hire experienced drivers: If your minicab drivers are young and inexperienced you could find that the cost of insuring your taxi fleet goes up. While the availability of minicab drivers in your area will obviously play a role, if you are able to find and hire enough experienced taxi drivers to fill your fleet you should be offered cheaper private hire taxi fleet insurance quotes.
Hire minicab drivers with clean driving records: Minicab drivers that have points on their licence are also more expensive to insure, all other things being equal, so if you hire taxi drivers with clean driving records you could be offered cheaper fleet insurance for your minicabs.
Opt for cheaper vehicles: Some private hire taxis are more expensive to insure than others, with a vehicle's make, model and age all affecting the cost of private hire insurance. By opting to stock your fleet of taxis with cheap, reliable vehicles you could find that your private hire fleet insurance is a little more affordable.
Service your fleet of minicabs regularly: Servicing your vehicles regularly could help you to locate potential mechanical faults…and fix them before they lead to an accident. Fewer accidents could result in cheaper private hire taxi fleet insurance, so paying to have your fleet of taxis serviced could save you money in the long run.
Ready to get a quote? Compare private hire fleet insurance now
Still have questions about private hire taxi fleet insurance? There is a very good chance they are 'covered' in the Q&A section below.
Do I need fleet insurance if I own multiple PHVs?
Every minicab operating as a commercial 'hire and reward' vehicle must have dedicated private hire taxi insurance – ordinary car insurance simply won't meet your needs…and in fact a car insurance policy will be completely invalidated if you transport passengers in exchange for a fee when you don't have taxi insurance.
Of course, that doesn't mean you need to insure all of your minicabs under a single PHV fleet insurance policy – you could opt to insure each vehicle individually instead.
However, as with many other things, 'bulk buying' your taxi insurance can often save you money – that's why many minicab companies choose to buy minicab fleet insurance instead of taking out multiple taxi insurance policies.
How much does private hire fleet insurance cost?
It's difficult to predict how much taxi insurance is likely to cost for a single minicab, because so many variables are used when calculating the premium. Predicting how much insurance will cost for a full fleet of private hire vehicles, then, is almost impossible.
The best plan is to compare a range of quotes when you're ready to insure your private hire fleet, and going with the insurer that offers the best policy at the cheapest price.
Does private hire fleet insurance cover minibuses?
Yes, if you have one or more minibus taxis in your private hire fleet you should be able to find a suitable fleet insurance policy to cover them, along with any other PHVs in your taxi fleet.
What is PCO fleet insurance?
The Public Carriage Office, or PCO, is the government agency that licences black cabs and minicabs in London.
As such, PCO fleet insurance is simply a common name for any taxi fleet insurance policy taken out to cover a fleet of taxis operating in London.
Should I take out private fleet insurance if I only have 2 or 3 minicabs?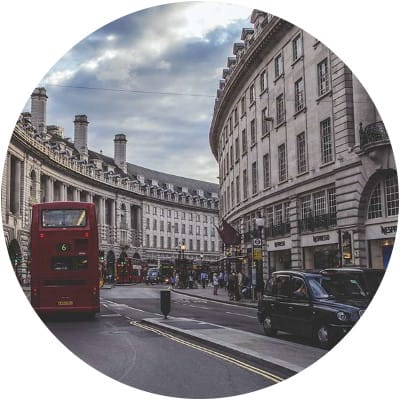 The cost savings a minicab business will realise when they take out private hire fleet insurance will often increase as the size of the fleet increases.
As such, the amount you save if you only have two or three minicabs or minibus taxis in your fleet may be relatively small, but it's still worth comparing a range of insurance quotes before deciding on which type of policy to go with.
Do I need employers' liability insurance if I own a fleet of minicabs?
The answer to that question will depend on the relationship between your PHV business and your minicab drivers.
If all of your taxi drivers are self-employed, and you have no other employees (in the taxi office, for instance), then you might be able to forego taking out employers' liability insurance.
On the other hand, if your drivers are company employees then you have a legal obligation to take out an employers' liability insurance policy worth at least £5 million.
If you do need this type of insurance for your minicab business you might be able add it to your private hire fleet insurance policy as an optional extra. Alternatively, you could take out a standalone employers' liability insurance policy.
Can I sign up for minicab fleet insurance online?
While the complexity of insuring a fleet of minicabs means the whole process can't be completed online, our taxi fleet insurance comparison service will enable you to access a range of minicab fleet insurance quotes by filling out one short online form.
You will then be matched with appropriate taxi fleet insurance providers, who will each contact you to offer you their very best quote.
Once you've decided which taxi insurer is offering the best policy at the cheapest price you will complete the transaction over the phone, before receiving your policy documents by email or by post.
Taxi Insurance Comparison