Compare Private Hire Insurance Quotes Now
Cheap Private Hire Insurance
Quotes from UK insurance providers

One short form – save time & money
Policies and deals from industry leading insurance providers, including

















---
What people have to say about us
Extremely quick and easy – really impressed. Already told family and friends about the site.
Very good service. Would use again
4.93/5 from 14 customer reviews
Compare Private Hire Insurance Quotes
---
Whether your passengers book their trips through an on-demand taxi hailing app like Uber, Ola or Gett, or your minicab company takes taxi bookings via its own taxi office or website, if you're a private hire taxi driver you need to have private hire insurance…no surprises there.
What might surprise you, though, particularly if you're a relatively new minicab driver, is just how much this type of insurance policy can cost.
If you were insuring the very same car or people carrier for domestic use you might pay 50%, 60% or even 80% less for ordinary, run-of-the-mill car insurance for that vehicle.
So private hire taxi insurance doesn't come cheap, even when you do manage to find a great deal, because minicabs are often on the road much more than other cars, and may also drive many more miles, which means they are more likely to be involved in an accident at some point.
That's why it's critical that you compare private hire insurance quotes from a wide range of taxi insurers – that way you'll be confident you're getting an insurance policy that meets your needs at a price that doesn't burn a huge hole in your wallet.
Compare private hire insurance now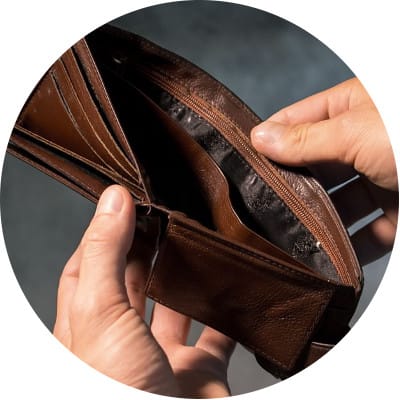 Cheap private hire insurance: other ways to reduce your insurance quotes
Comparing quotes from a wide range of taxi insurers is essential if your aim is to find cheaper private hire taxi insurance, but there are also a few other things you can do beyond using a taxi insurance comparison service. Here are three top tips, for starters.
Park your minicab off-road: If your minicab is parked on the side of the road on a busy city street it's more likely to be side-swiped by a passing car, rear-ended by a careless driver or targeted by criminals. Parking your private hire taxi in your own driveway or garage is therefore likely to cut the cost of your PHV insurance, since it will reduce the risk of your vehicle being damaged while you're off duty.
Pay for your minicab insurance annually instead of monthly: Many private hire taxi insurers will offer minicab drivers the option to pay off their policy each month, but most taxi drivers will find that they save a bit of money on their insurance if they opt to pay for the full year upfront.
Purchase a cheap, reliable car instead of a high-end motor: Your minicab's make, model and age will affect the cost of your private hire insurance policy, so if you opt to drive a high-end motor your premium will reflect that decision. By purchasing a cheap, reliable minicab instead you could find that you're offered a better price for your private hire insurance.
Still have questions before you compare insurance quotes? There's a good chance we've covered them in the FAQ section below.
How much does private hire insurance cost?
This will depend on you and your requirements as no two quotes are ever the same. The make, model and age of your minicab will play an important role when your private hire taxi insurer is calculating your premium, as will the area in which you operate and the area in which you live.
How long you've held your PHV licence, whether or not you have any driving convictions, and what level of cover you would prefer will also affect how much you pay for minicab insurance.
With that in mind, the only way to know how much you'll have to pay for a PHV insurance policy is to directly compare taxi insurance quotes.
You can be fairly sure, though, that if you live and work in a smaller town or village then your PHV insurance will be relatively cheap…relative, that is, to the cost of insuring the same private hire taxi in a large metropolitan city.
What's the minimum age limit to become a minicab driver?
Many local authorities will issue private hire taxi licences to minicab drivers aged 21 or over, so in theory 21 is usually the minimum age limit.
However, PHV taxi insurers are often more stringent, with many insurance companies insisting that you should be 25 years of age or older in order to take out minicab insurance.
There are one or two specialist insurers that have lower age limits, though, so it could be worth requesting a quote even if you are under the age of 25.
Do I need ordinary car insurance if I have private hire insurance?
Some PHV insurance providers will include 'personal use cover' on their insurance policies as standard, in which case you would still be insured to drive your minicab even when you're off duty.
If the taxi insurer you'd like to use doesn't offer this as standard you should be able to add personal use cover to your taxi insurance policy as an optional extra.
What's the cheapest private hire insurance policy?
Most British drivers will be familiar with the three levels of car insurance cover available in the UK: "third party", "third party, fire and theft", and "fully comprehensive".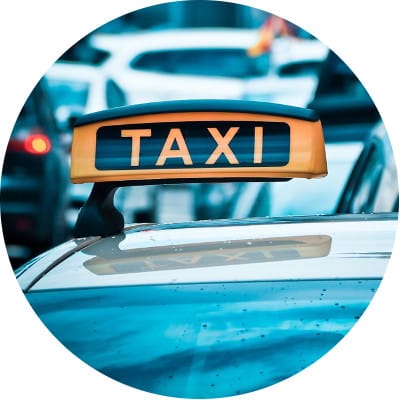 Private hire insurance also offers those same three levels of cover, and as with domestic vehicles, third party PHV insurance is usually the cheapest because it offers the minimum level of cover required under UK law.
By contrast, fully comprehensive PHV insurance is usually the most expensive, but also offers minicab drivers the most comprehensive cover for their private hire vehicle.
*Note that price differences between fully comprehensive and third party only policies can sometimes be minimal between insurers. You should always compare multiple quotes from different lenders to make sure you aren't missing out on more value for your money.
Do PHV drivers need public liability cover?
While taxi insurance is a legal requirement for all minicab drivers, taxi licensing agencies in the UK generally don't require PHV drivers to hold public liability cover.
That's not to say you shouldn't consider this type of insurance policy, though.
Public liability insurance can cover you for accidental injury to a passenger or damage to their belongings, and may also cover your legal costs if you need to defend yourself against a claim.
That's why many minicab drivers decide that this type of policy is worth the cost, even though it's not a legal requirement.
What are the typical exclusions with PHV insurance?
Every PHV insurer is different, but in general you could expect to find some or all of the following exclusions on your private hire taxi insurance policy:
Allowing an unauthorised driver to drive your minicab
Operating as a minicab driver without a valid PHV licence
Incidents that occur as a direct result of unsafe driving, such as driving under the influence
The theft of your minicab as a direct result of your own negligence (for instance, if you left your keys in the ignition)
Operating as a commercial PHV driver outside of the region outlined in your policy documents.
Can Quotezone.co.uk help me find cheaper PHV insurance?
Quotezone is an independent, non-biased insurance comparison platform that lets you find cheaper policies from across the UK insurance market. Our panel of specialist UK based insurance providers makes finding the right insurance policies easier by giving you more options. 
Try us now and see for yourself. 
Taxi Insurance Comparison