No deposit van insurance from UK providers
Cheap No Deposit Van Insurance
Compare 60+ providers

Access Cashback & Rewards

97% of reviewers recommend us
Don't have your registration number? No problem, click here.
Search and compare cheap quotes from over 60 UK van insurance providers, including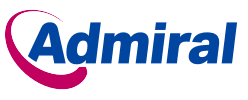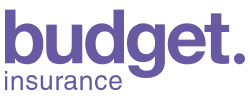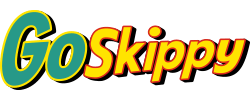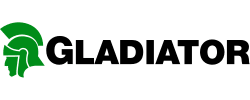 ---
Looking for cheaper insurance?
Search over 60 different van insurance providers
Quotezone increases your chance of finding a great deal by searching the market for you.
Buy online or by phone
Purchase your van policy quickly and easily, monthly and annual payment options available.
You could save time and money
Get your quotes by filling in one simple form, compare prices, and start saving.
Over three million users
Join our ever-growing list of satisfied customers today.
Norton secured
Our quote form uses 128-bit SSL encryption for your peace of mind.
Independent and unbiased service
We aren't owned by or have any investment from any insurance company.
What people have to say about us
Great quick website providing the best cover around!
Don't bother going to the usual comparison sites because they simply DON'T COMPARE!!
4.89/5 from 27 customer reviews
No Deposit Van Insurance: the facts
---
When you're comparing van insurance quotes, whether it's for a private van insurance policy, specialist van insurance or something a little more run-of-the-mill, you'll often be given two payment options: paying for the full year upfront, or paying for your cover on a monthly basis.
A monthly payment plan can be hugely beneficial if your premium is high or your cash reserves are low, although you'll usually pay a little more overall for the privilege of spreading the payments out across the year.
However, in addition to charging more overall, many insurance providers will require policyholders to pay an initial lump sum then-and-there if they're opting to pay for their insurance on a monthly basis, and in some cases that lump sum will be quite a bit larger than subsequent payments.
Unfortunately the idea that van owners can find 'no deposit van insurance' in order to avoid this initial payment is largely a myth, because even if a particular provider doesn't insist that you make a 'deposit' payment at the time you're taking out your van insurance, they will almost certainly take that initial payment by Direct Debit within a day or two.
Fortunately, while there isn't a way to avoid this initial payment altogether by taking out 'no deposit van insurance', if you compare quotes from a wide range of providers there is a possibility you could reduce the size of the first instalment by finding a provider that breaks their payment plan down into 12 equal monthly payments.
Compare low deposit van insurance quotes now
Low deposit van insurance: a straightforward insurance guide
What's the appeal of No Deposit Van Insurance?
Young van drivers, or others that are being quoted particularly high insurance premiums for their vans, are often attracted to the idea of no deposit van insurance because it would mean they could sign up for a suitable policy even if they didn't have the funds available to pay a large upfront deposit.
But unfortunately no deposit van insurance is largely a myth, because policyholders will either have to make the initial payment at the time they're taking out the policy or within a few days of taking it out.
So why do some providers suggest that they are able to offer No Deposit Van Insurance?
Some insurance providers may advertise their policies as 'no deposit van insurance' if their order process means policyholders aren't required to make the initial payment by debit card at the time they're signing up for the policy.
However, in most cases the policyholder will have this initial deposit debited from their account just a day or two after they sign up for the new policy, so in practice they are still paying a deposit for their monthly payment plan.
How can I find low deposit van insurance?
Some van insurance companies structure their monthly payment plans in such a way that the initial payment could amount to 20% or more of the total premium, which means if the premium costs thousands of pounds the monthly payment option can sometimes prove almost as painful for policyholders as paying for it annually.
However, there are two things van drivers can do that might help them find low deposit van insurance:
Find an insurance provider that breaks their monthly payments up into 12 equal amounts – Some van insurance companies break their monthly payments up into 12 equal instalments, meaning the initial payment would amount to 8.33% of the total premium instead of 20% or more.
Find a cheaper van insurance quote – While this might be easier said than done, particularly for young van owners or van drivers with driving convictions, if you compare quotes from a wide range of van insurance companies you might be able to find a cheaper insurance quote, which would in turn mean the initial upfront payment would be lower.
What else can I do to find cheaper van insurance quotes?
Beyond comparing prices from a wide range of van insurance companies, there are a number of other things van drivers can do that could help to reduce the cost of their cover.
For instance, you could:
Park your van in a garage or on a driveway – Vehicles that are parked off the roadside usually have a lower risk of being targeted by thieves or damaged by a passing car, which means they are sometimes offered cheaper insurance quotes.
Install an alarm or engine immobiliser – Installing additional security features, such as an alarm or engine immobiliser, could help to lower your premiums a little if your van doesn't have these already.
Agree to a higher excess – Van drivers that agree to a higher voluntary excess sometimes benefit from a lower insurance premium, since they're agreeing to cover more of the cost themselves if the van is ever stolen or involved in an accident.
Avoid modifications to your van if at all possible – Modified van insurance usually costs more than regular, run-of-the-mill van insurance would cost, so avoiding modifications should help to keep your premiums down. However, it's important to bear in mind that even signage or a vehicle wrap is classed as a modification by most insurers, so you'd need to avoid this too.