Family Fleet Insurance
Car Insurance for Families
Policies from top UK insurance providers

Get a cheap family fleet insurance policy in minutes
Looking for cheaper insurance?
Secure & Encrypted
We guarantee your confidence when shopping online by following the latest internet security standards.
Over three million users
Join our ever-growing list of satisfied customers today.
You could save time and money
Get your quotes by filling in one simple form, compare prices, and start saving.
Independent and unbiased service
We aren't owned by or have any investment from any insurance company.
What people have to say about us
I am very pleased with the insurance deal you got me
Quick and easy to use and also very competitive
4.81/5 from 16 customer reviews
Family fleet insurance
---
Many motorists may be aware of the fact that companies are able to insure multiple commercial vehicles under a single fleet insurance policy, but most drivers won't realise that these fleet policies are also an option for households that have more than one vehicle.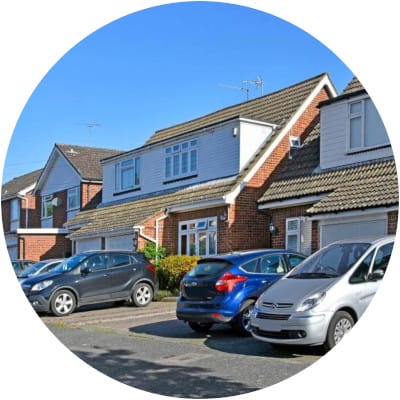 This type of fleet insurance is usually known as family fleet insurance or private fleet insurance, and it could potentially save households a lot of time and money.
Compare family fleet insurance now
What is family fleet insurance?
It's a type of car insurance for families. It's also known as 'multi-car' or 'multi-vehicle insurance'.
The vehicles you insure don't have to be the same type. For example, if you've got a couple of cars, a campervan, a motorbike and a horsebox these could all be covered under one family fleet insurance policy.
How many vehicles can car insurance cover?
Insurers set their own rules about how many vehicles you can put on a private fleet policy, but this will always be made clear before you sign up.
Some 'mini-fleet' family policies may limit you to between 2-5 vehicles, while others will let you insure more.
Why should I get family fleet car insurance?
Family car insurance plans have the potential to save you both time and money.
Having all your vehicles covered under a single policy means you only have one set of paperwork to deal with, one renewal date and one premium. All of this can save you hours and can help avoid forgetting to renew your insurance.
Insurers often offer discounts for each additional vehicle you add to your policy too. The more vehicles you add the bigger the discount, so you could make some significant savings if your household owns a lot of cars or motorcycles.
On the other hand, if your family fleet is relatively small, you should still compare separate quotes for each car. If you've only got two or three vehicles you might not save anything with a fleet policy, especially if one of the drivers has built up a large no claims discount.
Do family members need to live at the same address to have family car insurance?
Yes, in most cases cars need to be registered to the same address to qualify for a fleet policy. But that doesn't mean the people living there all need to be related – if you house share, for instance.
However, some providers are willing insure vehicles owned by a family member at a different address, such as a child at university, so it's always worth checking with the insurance provider.
What levels of cover are available for family fleet insurance?
Just like other types of car insurance, there are three levels to choose from:
Third party only (TPO) – covers the cost of damage done to other vehicles, other people and their property. TPO doesn't pay to fix or replace your own vehicle or belongings. This is the minimum you must have by law and is therefore sometimes the cheapest option.
Third party, fire and theft (TPFT) – includes TPO and will also pay to repair or replace your vehicle if it's damaged by fire or is stolen.
Comprehensive – includes TPFT and also covers any damage to your own vehicles and property, even if an accident is your own fault. This is typically the most expensive level of cover you can buy.
Can different vehicles have different levels of cover?
Yes, family car insurance is very flexible and most insurers will let you have different levels of cover for different vehicles.
For example, if you've got a cheap run-around you might only want third party insurance for that particular vehicle, but if you also happen to own an expensive high performance car you'll probably want fully comprehensive insurance for that more valuable vehicle.
If you run your own business and have work vehicles you can usually add these to your fleet policy too, although you will need to let your insurer know that they are being used for business purposes so that they can work out the right level of cover for your needs.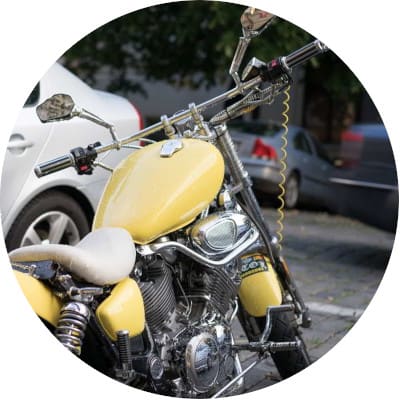 What optional extras can be added to a family fleet policy?
There are a range of optional extras that you can add to your home fleet insurance policy in order to give yourself even more protection. Popular extras include:
Windscreen cover
Breakdown cover and courtesy car
European cover
Replacement key cover
Legal expenses cover
Personal accident cover.
How can I lower the cost of private fleet insurance?
Fleet insurance has the potential to provide your household with some big cost savings, but you can help lower the cost even more by:
Paying for your policy annually in order to avoid admin fees and interest charges.
Increasing your voluntary excess to reduce your overall premium. If you do increase it, make sure it's still affordable because you'll need to pay it for a claim to go ahead.
Keeping your vehicles as secure as possible. A locked garage is the ideal option, but if that's not possible it might be worth investing in an immobiliser.
Having named drivers for vehicles rather than an 'any driver, any vehicle' policy. Younger drivers also cost more to insure so think twice before naming them on policies for powerful or very expensive cars.
Encouraging safer driving. Younger drivers could benefit from advanced driving courses and black box (telematics) policies.
Fleet Insurance Comparison