Compare motorcycle fleet insurance quotes now
Cheap Motorcycle Fleet Insurance
Quotes from UK insurance providers

One short form – save time & money
Policies and deals from industry leading insurance providers, including

































---
Looking for cheaper insurance?
Norton secured
Our quote form uses 128-bit SSL encryption for your peace of mind.
Over three million users
Join our ever-growing list of satisfied customers today.
You could save time and money
Get your quotes by filling in one simple form, compare prices, and start saving.
Independent and unbiased service
We aren't owned by or have any investment from any insurance company.
What people have to say about us
I am very pleased with the insurance deal you got me
Quick and easy to use and also very competitive
4.81/5 from 16 customer reviews
Motorcycle fleet insurance
---
If you're a motorcycle enthusiast you may end up owning more than one bike – in which case a motorcycle fleet insurance policy could be more cost effective (and convenient) than insuring each motorcycle individually.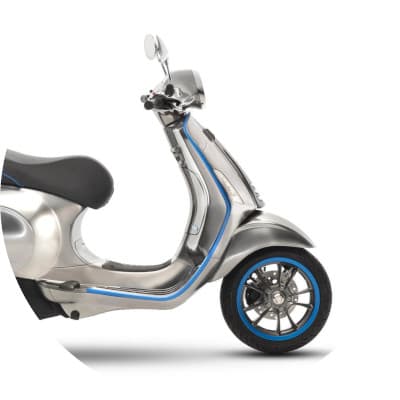 Similarly, if you run a small business that depends on motorcycles (a courier company or food delivery business, for instance) there's a good chance a motorcycle fleet insurance policy could save the business both time and money.
In order to get the best deal it's vital that you compare quotes from a wide range of providers when you're taking out fleet insurance, though…and that's where we come in.
Quotezone.co.uk's fleet insurance comparison service can help small businesses and motorcycle enthusiasts find a more competitive quote for their fleet of bikes by comparing prices from a wider range of insurance providers.
Compare motorcycle fleet insurance quotes now
Who needs motorcycle fleet insurance?
Motorcycle fleet insurance is aimed at anyone with more than one bike, whether you're a business or private owner.
If you've also got other vehicles in your fleet then a multi-vehicle fleet policy is also worth considering. These types of policies let you insure different types of vehicles under one policy (for instance if you have a car, van, motorcycle and campervan).
How many motorcycles can I have on one policy?
Insurers all work to their own guidelines about how many bikes make up a fleet. For many insurers, having two or more motorcycles will mean you qualify for fleet cover.
The same goes for the maximum number of bikes you can add to a policy. While some insurers cap the limit at four or five, others will let you insure many more – hundreds of motorcycles, in some cases.
What are the benefits of motorcycle fleet insurance?
Whether you're looking for business motorcycle insurance or a family fleet policy, insuring your motorcycles under a single policy can save you time and money.
With only one insurer to deal with, one renewal date to remember and one premium to pay you should have less admin and paperwork with a fleet policy.
Many insurers also offer discounts for each additional motorcycle you add to the policy – the more bikes you insure, the bigger the discount.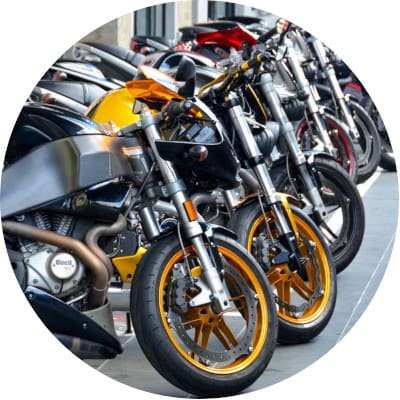 How much could insurance for 2 motorcycles save me?
It's difficult to give an average cost saving because fleet insurance is based on a range of factors that are unique to you, for example:
Your personal driving record (if you're a motorcycle enthusiast), or the driving record of your riders (if you're taking out the policy for a small business)
The types of motorcycles in your fleet, with more expensive or more powerful bikes generally costing more to insure
Whether or not the motorcycles are imports
Whether or not the motorcycles have been modified in any way
The number of miles you or your drivers clock up – higher mileage will usually result in higher premiums.
However, if you only have two motorcycles in your fleet its fair to assume that your cost saving will be modest. Larger fleets will generally be able to realise much more significant savings by taking out a motorcycle fleet policy.
What levels of cover are there?
There are three levels of cover to choose from when you're taking out motorcycle fleet insurance:
Third party only (TPO) – covers damage done to other people's vehicles and their property. It won't pay to replace or fix any damage suffered by you or your motorcycle. This is the minimum level required by law in the UK.
Third party, fire and theft (TPFT) – provides TPO cover and will also pay to replace or repair your bike if it's damaged by fire or is stolen.
Comprehensive – gives you TPFT and will also cover the cost of damage to your motorcycle and property, even if an accident is your fault. This is usually the most expensive level of cover you can buy.
Insurers will also give you the option of adding on extra features to increase protection. Popular add-ons include:
Courtesy bike.
European cover – always check the country you're going to is covered.
Accessories cover – compensates you for loss or damage to your helmet and gloves.
Trackday cover – you'll need to let your insurer know what you're doing – for example if you're competing, riding or doing any stunts.
Goods in transit – insures any goods you're transporting.
Fleet Insurance Comparison