Compare fridge freezer insurance quotes now
Cheap Fridge Freezer Insurance
Quotes from UK insurance providers

One short form – save time & money
Looking for cheaper insurance?
Norton secured
Our quote form uses 128-bit SSL encryption for your peace of mind.
Over three million users
Join our ever-growing list of satisfied customers today.
You could save time and money
Get your quotes by filling in one simple form, compare prices, and start saving.
Independent and unbiased service
We aren't owned by or have any investment from any insurance company.
What people have to say about us
Very easy to use website would definitely recommend!
Doncaster, United Kingdom
Easy web site to use also got my car insurance 150 pounds cheaper well worth the visit to Quotezone
4.74/5 from 2243 customer reviews
Compare Fridge Freezer Insurance Now
---
Whether you own a slimline fridge or an American-style fridge freezer, and whether your refrigerator is a Neff or a Samsung, a Bosch or a Fridgemaster, a Miele or a Beko, it probably goes without saying that your home (and your meal times) would be much worse-for-wear if your fridge freezer kicked the bucket.
That's why it might be a wise move to take out an appliance insurance policy for your refrigerator… and wiser still to compare the best fridge freezer insurance quotes from specialist insurance providers before deciding whom to use.
**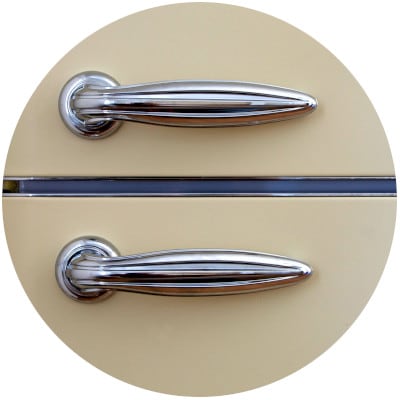 **
Of course, if you bought your home appliance within the last year it is likely still covered by your manufacturer's fridge freezer warranty, in which case you can sleep (and eat) easy.
If your appliance is a little older, though, and you didn't take out an extended fridge freezer warranty when you bought it, then you might want to consider getting a quote for a new fridge freezer insurance policy now.
Is fridge freezer insurance worth the cost?
That largely depends on the specific fridge freezer you own, how old it is and whether or not you took out an extended fridge warranty at the time you bought the appliance. If you bought a fairly low cost fridge freezer and you've already owned it for three or four years you might decide that you'd be better off buying a brand new fridge freezer if this appliance does happen to kick the bucket. If you spent £2,000, £3,000 or even £4,000 on a Neff, LG or Liebherr Comfort fridge freezer, on the other hand, you might decide that a cheap fridge freezer insurance policy is something of a bargain compared with the cost of forking out for a whole new appliance.
Will my fridge freezer be covered by my home insurance?
Yes, there's a good chance it might be. If you currently have home insurance or contents insurance you'll be pleased to hear that your fridge freezer probably will already be insured to some degree. Exactly which risks you'll be protected against will depend on the insurer you've gone with and the policy you've taken out, but most should insure your fridge against things like a kitchen fire or a flood.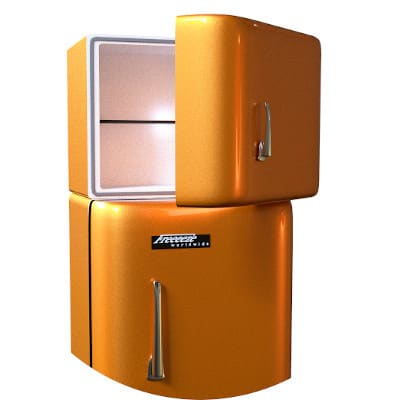 However, it's worth bearing in mind that most home insurance policies don't cover your fridge freezer for accidental damage or normal wear and tear, and many home insurance and contents insurance policies will impose a maximum amount you can claim (known as the 'single item limit'). If you own are high-end fridge freezer there is a chance this single item limit will mean it is only partially covered, in which case it might still be worth considering a standalone fridge freezer insurance policy.
How do I know if my fridge freezer is still under warranty?
Manufacturers' warranties on fridge freezers do vary from one manufacturer to the next, but if you bought the appliance new and purchased it less than a year ago it will still be under warranty because all fridge freezers sold in the UK come with a 12 month manufacturer's fridge freezer warranty at the very least. Some manufacturers offer extended fridge freezer warranties as standard, though – Samsung, Bosch, Miele and Neff all offer two-year warranties as standard, for instance, while Beko will extend their one-year fridge freezer warranty to two years if you register your ownership of the kitchen appliance when you first buy it. If your appliance is more than two years old and you haven't taken out an extended warranty there's a very good chance your fridge freezer is no longer under warranty, in which case you might want to look into a cheap fridge freezer insurance policy.
Can fridge freezer insurance cover chest freezers too?
Yes, this type of insurance policy is available for most types of fridges and freezers, so if you own a chest freezer you should be able to take out a freezer insurance policy to protect that appliance against a range of different risks.