Devitt Motorcycle Insurance Review
Compare Cheap Motorbike Insurance Quotes
Compare 25+ providers

Access Cashback & Rewards

97% of reviewers recommend us
Search and compare cheap quotes from over 25 UK motorbike insurance providers, including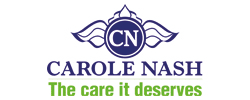 ---
Looking for Cheaper Harley Davidson Insurance?
Search over 25 different bike insurance providers
Quotezone increases your chance of finding a great deal by searching the market for you.
Buy online or by phone
Purchase your bike policy quickly and easily, monthly and annual payment options available.
You could save time and money
Get your quotes by filling in one simple form, compare prices, and start saving.
Over three million users
Join our ever-growing list of satisfied customers today.
Secure & Encrypted
We guarantee your confidence when shopping online by following the latest internet security standards.
Independent and unbiased service
We aren't owned by or have any investment from any insurance company.
What people have to say about us
Thank you this is best one
Very easy website to use, vast amount of quotes to choose from and lots of information about each policy. Good prices as well.
4.75/5 from 2914 customer reviews
Review Devitt Motorcycle Insurance
---
Devitt Motorcycle Insurance
Founded in 1936, Devitt insurance has a long history of providing UK riders with coverage for their motorcycles. Devitt now offer bike insurance online and claim that 30% of their customers pay less than £100 on their premiums. They also claim that 68% pay less than £200. Devitt motorbike insurance has received positive reviews on average from multiple review sites such as Trustpilot, Reviews.io and The Bike Insurer.co.uk
Trustpilot – 4.6 stars
Reviews.io – 3.7 stars
Who owns Devitt insurance?
Arthur J. Gallagher & Co is a global insurance brokerage, risk management, and consulting services firm that acquired Devitt in February 2022. Gallagher & Co is a Fortune 500 company that has operations in 60 countries an has thousands of employees.
What have reviewers said about Devitt motorbike insurance?
There has been a lot of praise for Devitt insurance in regards to their customer service. Customer reviews stated common themes of Devitt staff being "polite and professional". Whilst such comments were the majority of reviews, others complained that they received "rude demand letters" for payment, however these cases were in the minority. One of the strongest praises for Devitt were their competitive prices, with many being impressed by the premiums for their cover and claiming that they offered them a good deal. The ease of setting up a policy and making a claim were also another point that reviewers gave Devitt insurance a lot of praise.
Pros
Competitive prices
Ease of use
Customer service
7 day customer service available
Cons
Some complaints of additional costs
Some complaints of demand letters
Extra costs for some additional coverages
Overall the feedback for Devitt bike insurance is largely positive across all the major review sites. The are regarded by many as a place for finding cheap bike insurance without much hassle.
How long have Devitt been arranging motorcycle insurance?
Devitt have been arranging coverage for UK riders since 1936. This makes them one of the oldest and most well established motorcycle insurance providers in the UK. Devitt is now one of the leading UK insurers of motorbikes and is well known for being able to offer cheap insurance coverage options.
What's included in a Devitt motorbike insurance policy?
Devitt currently offers 3 levels of coverage for their motorbike coverage. The basic or least comprehensive coverage currently offers as standard 90 days full cover within the EU as well as 24/7 claims support. Devitt advanced currently offers the additional coverage of Legal Expenses & Loss Recovery along with RAC Roadside Breakdown. The most comprehensive coverage offered is Devitt Evolution which offers all of the coverage of Devitt advanced but with the additional coverage of helmets and leather cover along with personal accident cover.
Basic
90 day EU cover
24/7 claims support
Devitt advanced
90 day EU cover
24/7 claims support
Legal expenses & loss recovery
RAC roadside breakdown
Devitt evolution
90 day EU cover
24/7 claims support
Helmets and leather
personal accident cover
*Note that these coverage packages may change in their offerings over time.
How much is Devitt motorcycle insurance?
Devitt Insurance is highly competitive for their premium prices with virtually no complaints on major review sites for the actual pricing of quotes. Whilst they cannot guarantee the cheapest coverage for all customers, they typically have a reputation for delivering good value premiums for their customers. The exact price of your premium will largely depend on you and your insurance needs. This means that your premium price will likely differ from that of others so It's important to compare as many quotes as possible. Some of the factors that will influence the insurance premium offered to you by Devitt insurance include:
Your bike model
Your age
Your level of coverage
Any previous claims
Any penalty points of fines
As with all insurers these factors will be used be Devitt to calculate your motorbike insurance premium. Regardless of these factors however, Devitt does generally offer competitive prices for most riders.
Cheaper Devitt Bike Insurance
There are a few practical things you can do to get a cheaper price on your coverage with Devitt. These include the following:
Parking your bike in a secure location
Take an advanced rider training course
Avoid penalty points and motoring convictions
Avoid making claims unless you absolutely have to
Invest in bike security features
Having multi-bike insurance can also be a great way of reducing the total costs of motorbike insurance premiums, as this will allow for you to save over insuring each bike individually. It is also important to remember that you should try and avoid any convictions or penalties as this can drive your premiums up considerably. Just 3 penalty points can effectively push up premiums by as much as 20%.
Younger and older riders were typically able to save with a Devitt insurance policy when compared with the competition. However it is important to note that this may not be the case for everyone as no provider can promise the cheapest quote for all.
Devitt Bike Insurance Quotes
Getting a quote with Devitt bike insurance can certainly be a good move if you're looking for cheaper insurance on your motorbike. If you're keen on taking out coverage with Devitt insurance then it helps to have something to compare them with.
At Quotezone we have compiled a large panel of 110+ insurance providers from across the UK to make finding the right insurance for you easier than ever. Quickly compare multiple insurers and find the cheapest motorcycle insurance for you.
Bike Insurance Comparison