Moped Insurance for 16-year-olds
Compare Cheap Moped Insurance Quotes
Compare 25+ providers

Access Cashback & Rewards

97% of reviewers recommend us
Search and compare cheap quotes from over 25 UK motorbike insurance providers, including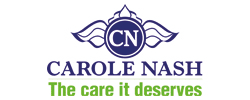 ---
Looking for Cheaper Harley Davidson Insurance?
Search over 25 different bike insurance providers
Quotezone increases your chance of finding a great deal by searching the market for you.
Buy online or by phone
Purchase your bike policy quickly and easily, monthly and annual payment options available.
You could save time and money
Get your quotes by filling in one simple form, compare prices, and start saving.
Over three million users
Join our ever-growing list of satisfied customers today.
Secure & Encrypted
We guarantee your confidence when shopping online by following the latest internet security standards.
Independent and unbiased service
We aren't owned by or have any investment from any insurance company.
What people have to say about us
First insurance I obtained. Good quotes and easy to distinguish which policy might be best for me ie with or without black box etc
Thank you this is best one
4.75/5 from 2915 customer reviews
Moped Insurance for a 16-year-old
---
Mopeds can be a great alternative to a car for many 16 year old motorists. Aside from the fact they tend to be significantly cheaper than cars, mopeds are also cheaper to run. The tend to consume less fuel and are typically cheaper to repair. With all this potential to save money for on a young riders premiums, what about moped insurance?
Moped Insurance for 16 year olds
Regardless of your age, you'll need a minimum of third party insurance in order to legally drive on UK roads. Unfortunately however age is considered a factor by insurers when they decide how how you need to pay for your insurance with them. Typically, 16 year olds are classed as high risk as young riders are less experienced and insurers don't have as extensive a driving history to compare.
how much is moped insurance for a 16 year-old uk
Whilst premiums for 16 year old moped users are typically more expensive the final price will depend also on your situation. For example the insurer will not just look at your age but also consider the make and model of the moped you wish to insure, it's value, where it will be parked when not in use and so on. This helps them paint a picture of how vulnerable your moped will be to things like fire and theft along with the chances of you being in vloved in an accident in your local area.
how much is 50cc moped insurance for a 16 year old
Whilst a 50cc moped will typically be cheaper to insure than a 125cc, the final price will still be influenced by the factors mentioned above. There are some things you can do to reduce your premiums however, regardless of the moped model you choose. As a 16 year old you'll legally be allowed to operate a moped with with a speed range of 25-45 kmph, 15.5 to 27.9 mph.
Getting cheaper moped insurance as a 16-year-old
Compare quotes from different insurers. This is the most important thing you can do to increase your chances of finding the cheapest moped insurance. Different insurers will have different deals and offers so hunt around.
Take a moped safety course. Many insurers offer discounts to riders who have taken a moped safety course. This shows that you are committed to riding safely, which makes you a lower risk to the insurer.
Park your moped in a secure location. If you park your moped in a secure location, such as a garage or a locked compound, you will be less likely to have it stolen. This will also lower your insurance premiums.
Use security devices. Installing security devices on your moped, such as a steering lock or a tracker, will also make it less likely to be stolen. This will also lower your insurance premiums.
Limit your mileage. If you only plan on riding your moped for a limited number of miles each year, you can usually get a discount on your insurance.
Build up your no claims bonus (NCB). The longer you go without making a claim on your insurance, the higher your NCB will be. This will lower your insurance premiums.
Comparing moped insurance for 16-year-olds
Hunting around for the right quote doesn't need to be stressful, in fact it can be very easy when you know where to look. Here at Quotezone, we've compiled a large panel of insurance providers from across the UK, so you can more easily compare insurance quotes from multiple insurers. Simply enter your details and start comparing quotes in moments.
Bike Insurance Comparison