Compare solar panel home insurance now
Cheap Solar Panel Home Insurance
Quotes from UK insurance providers

One short form – save time & money
Policies and deals from industry leading insurance providers, including












---
Looking for cheaper insurance?
Secure & Encrypted
We guarantee your confidence when shopping online by following the latest internet security standards.
Over three million users
Join our ever-growing list of satisfied customers today.
You could save time and money
Get your quotes by filling in one simple form, compare prices, and start saving.
Independent and unbiased service
We aren't owned by or have any investment from any insurance company.
What people have to say about us
First insurance I obtained. Good quotes and easy to distinguish which policy might be best for me ie with or without black box etc
Thank you this is best one
4.75/5 from 2915 customer reviews
Compare home insurance quotes for houses with solar panels
---
Installing solar panels on the roof of your house could reduce your energy bills by up to 50%…but in some cases it could also affect your home insurance.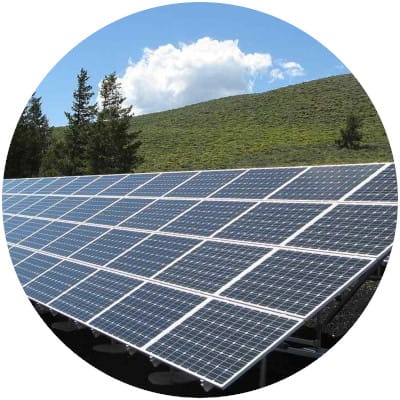 Specifically, if you sell electricity back to the National Grid (through the government's old 'Feed in Tariff' scheme or its new 'Smart Energy Guarantee' scheme) some home insurance companies could then class your home as a 'place of business', and refuse home insurance coverage on that basis.
A much more common issue for homeowners with solar panels, though, is that some home insurance companies may not cover the panels as standard, which could prove very costly if they're ever damaged by a storm, heavy hail or a falling tree, since solar PV arrays can sometimes cost up to £10,000 to install.
That's why it's a wise idea for homeowners to use an insurance comparison website like Quotezone.co.uk if they're planning to take out home insurance for a house with solar panels – because not only will it make it more likely that they'll find a provider that covers their solar panels as standard, but by comparing quotes from a wider range of insurance companies they'll also stand a far better chance of finding a suitable policy at a reasonable price.
Compare Solar Panel Home Insurance quotes now
Will my home insurance premium increase if I install solar panels?
It's possible, but it's a lot less likely than it used to be.
Solar panels are fairly expensive, usually costing between £5,000 and £8,000, so some home insurance providers may still increase the cost of your buildings insurance (or your building and contents insurance, if you opt for a combined policy) to reflect this added risk.
But solar panels have come a long way in recent years and are now much more robust than they were even 10 or 20 years ago, so a growing number of UK home insurance companies are now willing to cover them without hiking their premiums.
What about ground-mounted solar panels, will these be covered by my home insurance?
One of the reasons home insurance companies cover roof-mounted solar panels as standard is because they are seen as part of the normal structural fabric of your house after they've been installed.
Ground-mounted solar PV arrays are often a different story, though.
Since they are usually freestanding you may need to add coverage for ground-mounted solar panels as an optional extra, but it's advisable to speak to your home insurance provider to double check this.
Is it true I can't take out home insurance for my house if I use the government's 'Feed in Tariff' or 'Smart Energy Guarantee' scheme?
Some insurance companies have been known to decline coverage to a homeowner that's using the 'Feed in Tariff' scheme to sell electricity to the National Grid, arguing that this means the homeowner is operating a business.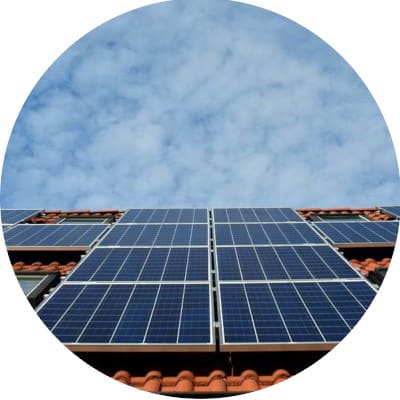 However, for most insurers this isn't an issue, so if your own provider has refused to sell you cover on this basis it would be a good idea to use our insurance comparison service to find an alternative provider.
If I'm planning to get solar panels fitted do I need to tell my existing home insurance provider?
Yes, in most cases it's advisable to let your existing home insurance company know if you plan to have solar panels fitted. Some companies may raise your premium a little, but in a growing number of cases they will simply make a note on your account and leave it at that.
How can I reduce the cost of my home insurance?
The steps you'd take to reduce the cost of a regular, run-of-the-mill home insurance policy will also stand you in good stead if you're insuring a non-standard house. Things like:
Installing a burglar alarm, which can reduce the risk of break-ins
Installing high-quality locks on your home's doors and windows, which can also help to reduce the likelihood of break-ins
Installing smoke alarms, which can reduce the risk of fire damage
Ensuring the property isn't left unoccupied for extended periods of time, since unoccupied houses have a higher risk of water damage, vandalism and break-ins and therefore need specialist cover.
Non Standard Home Insurance Comparison