Compare subsidence home insurance now
Cheap Subsidence Home Insurance
Quotes from UK insurance providers

One short form – save time & money
Policies and deals from industry leading insurance providers, including












---
Looking for cheaper insurance?
Secure & Encrypted
We guarantee your confidence when shopping online by following the latest internet security standards.
Over three million users
Join our ever-growing list of satisfied customers today.
You could save time and money
Get your quotes by filling in one simple form, compare prices, and start saving.
Independent and unbiased service
We aren't owned by or have any investment from any insurance company.
What people have to say about us
Thank you this is best one
Very easy website to use, vast amount of quotes to choose from and lots of information about each policy. Good prices as well.
4.75/5 from 2914 customer reviews
How to insure your house if it has experienced subsidence
---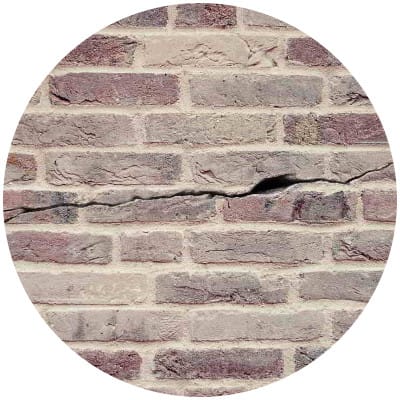 'Subsidence' is something of a dirty word for many homeowners, and rightly so – not only can it result in structural damage to your property, it can also make it increasingly difficult to insure your home in the future.
But what exactly is subsidence?
Put simply, if your property has experienced some degree of subsidence it means the land your house is built on has partially sunk into the ground.
Not surprisingly, this process can result in your property's foundations moving out of alignment, which can in turn lead to cracked walls, ceilings and floors, as well as more serious structural damage.
Needless to say, your property's history of subsidence will then make it a higher insurance risk for insurance providers, which means it can sometimes prove prohibitively expensive to insure your home.
In addition, some insurers may refuse to insure a house that has a history of subsidence at any cost, because the risk it represents is higher than their acceptable level of risk.
That's why it's critical to use an insurance comparison service if you're planning to insure a home that has a history of subsidence – that way you'll be more likely to find a provider that is actually willing to insure your property, and will also stand a better chance of finding a reasonable quote for that cover.
Compare home insurance quotes for properties with subsidence
Subsidence and home insurance: a rock-steady insurance guide
Why is subsidence home insurance more expensive if the repairs have already been made?
While you obviously won't be claiming for the cost of old repair work if you're taking out a new home insurance policy, the fact that your house has a history of subsidence means there is an increased risk your property might experience something similar in the future.
In addition, there is the possibility that historical subsidence has caused small structural issues that haven't been identified yet, such as hairline cracks or fractures.
Is it true that a history of subsidence on my neighbour's property can affect my own home insurance?
Yes, if your neighbour has experienced subsidence and their property is close to your own there is a chance that the land beneath your own home may have also been affected by the landslip, and this could be true even if your own house hasn't suffered any structural damage yet.
For that reason you will have to declare if a neighbour's property has experienced a landslip or other type of subsidence when you're taking out a home insurance policy for your own home, and unfortunately it could result in higher insurance quotes for you.
How can I reduce the cost of my home insurance?
Whether the land around your home has experienced a landslip in recent years, or your property is built on solid rock that isn't ever likely to subside, there are a few steps you can take to increase your likelihood of finding a cheaper home insurance policy.
For starters, you could:
Ensure your property isn't left unoccupied for extended periods of time, which could increase the property's risk of mould, water damage or break-ins (if your home is going to be empty for months at a time it would be advisable to either find someone who can housesit or look into taking out an unoccupied home insurance policy)
Install a burglar alarm, which could reduce your risk of burglaries or other break-ins
Install high quality locks on the property's windows, which again could reduce the risk of break-ins
Install smoke alarms on each floor of the house, which could reduce the risk of fire damage
Agree to a higher excess, which should reduce the upfront cost of your buildings insurance.
Does subsidence home insurance include contents cover?
Yes, it can do.
When you find an insurance provider that's willing to insure your home despite its history of subsidence they should give you the option to either insure the building alone, or to insure both the building and its contents.
If you're a buy-to-let landlord and the property you're insuring is rented to a tenant on an unfurnished basis then buildings insurance might be enough to meet your needs, but if the property is your primary home it might be a wise decision to insure both the building and the contents under a single policy.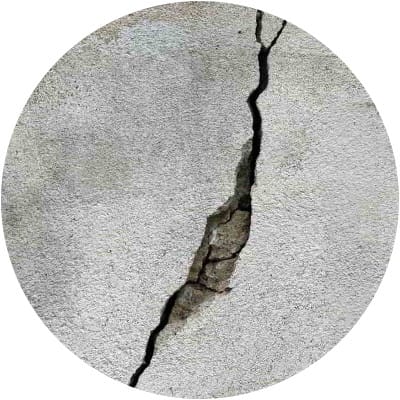 How much does home insurance cost for a house with a history of subsidence?
The only certainty is that it will cost more than it would if your property had never experienced subsidence.
Exactly how much you'll pay is impossible to predict until you begin comparing insurance quotes, though, because a wide range of other factors beyond the building's subsidence will play a role in the premium calculation, including the size of your property, its security features and your area's crime rates.
Non Standard Home Insurance Comparison