Compare underpinned home insurance now
Cheap Underpinned Home Insurance
Quotes from UK insurance providers

One short form – save time & money
Policies and deals from industry leading insurance providers, including












---
Looking for cheaper insurance?
Secure & Encrypted
We guarantee your confidence when shopping online by following the latest internet security standards.
Over three million users
Join our ever-growing list of satisfied customers today.
You could save time and money
Get your quotes by filling in one simple form, compare prices, and start saving.
Independent and unbiased service
We aren't owned by or have any investment from any insurance company.
What people have to say about us
First insurance I obtained. Good quotes and easy to distinguish which policy might be best for me ie with or without black box etc
Thank you this is best one
4.75/5 from 2915 customer reviews
Compare home insurance for underpinned properties
---
There are a few reasons a homeowner or buy-to-let landlord might need to have their property underpinned. Perhaps the building has recently suffered from landslip or subsidence, or perhaps there is an issue with the structure's original foundations.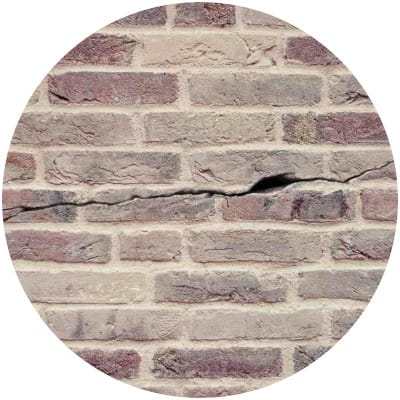 But whatever the reason for the decision, if you decide to have your home underpinned you'll have to declare that fact to your home insurance provider – and they may well raise your insurance premium because of it.
In fact, some insurers may even refuse to provide you with home insurance if your house has recently been underpinned, because they see it as a much higher insurance risk.
That's why it's a wise idea for homeowners and landlords to use an unbiased insurance comparison website like Quotezone.co.uk if they're planning to take out buildings insurance for an underpinned home. Not only will this help you to rule out insurance providers that are unwilling to insure your home, but by comparing quotes from a wider range of providers you also stand a better chance of finding the right policy at a competitive price.
Compare Underpinned Home Insurance now
Why does it cost more to insure an underpinned house?
Underpinning a property is a highly involved and expensive undertaking, potentially costing £10,000 or more for a typical British semi-detached house, which means homeowners are only likely to do it if there is a serious issue with the house – or there has been a serious issue in the past.
That's why home insurance providers usually see this type of non-standard home insurance policy as higher risk – and hike their premiums accordingly.
But hasn't underpinning my home reduced the risk of future claims?
Possibly, but the risk of future structural issues is still higher than it would be for a home that has never needed to be underpinned.
Homeowners that have their homes underpinned do so in order to fix damage that may have been caused by landslips or subsidence, or to mitigate the risk of future damage. As such, the work should technically reduce the risk of future insurance claims.
However, insurance providers often see a Previously Underpinned Property (or 'PUP' for short) as a higher insurance risk because it suggests there's a possibility the land might subside again in the future – and there's no guarantee the underpinning will prevent structural damage in the case of a serious landslip.
Having said that, a lot depends on how long ago your home was underpinned. If the work was carried out fairly recently (within the past two or three years, for instance) your property might still be seen as very high-risk, whereas a property that was underpinned 20 years ago with no issues since then is likely to be seen as lower risk.
Is it true that the compulsory excess on an Underpinned Home Insurance policy is likely to be higher than it would be on a standard policy?
Yes, as with insurance for homes that have experienced subsidence, if your house has been underpinned fairly recently there's a chance your home insurance provider will insist on a higher-than-normal compulsory excess – if they agree to insure your home at all.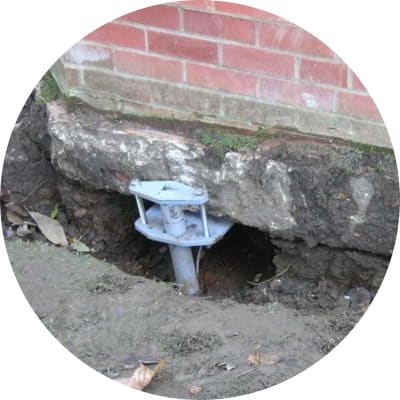 Will my insurance provider impose additional exclusions if my home has been underpinned?
Yes, some providers may impose additional exclusions, particularly if the property has been underpinned fairly recently.
For instance, some insurance companies might specifically exclude any damage caused by subsidence or landslip, as well as issues caused by the underpinning work itself.
However, a lot will depend on your particular insurance provider, so it's best to check what will be excluded on your own policy before you sign on that dotted line.
Can I take out a home insurance policy that specifically excludes cover for subsidence in order to reduce my premium?
Yes, if you speak to your insurance provider and ask them about this they may be able to create a tailored policy that specifically excludes coverage for subsidence.
However, it's worth mentioning that you will still have to declare that your house has been underpinned, and this is still likely to affect the price of your insurance even if you agree to issues like subsidence being excluded.
Does Underpinned Home Insurance include contents cover?
Yes, it can do.
As with most home insurance policies, when you find a suitable Underpinned Home Insurance policy you should have the option to insure your house, its contents, or both the building and the contents.
Non Standard Home Insurance Comparison