Compare uber taxi insurance quotes now
Cheap Uber Taxi Insurance
Quotes from UK insurance providers

One short form – save time & money
Policies and deals from industry leading insurance providers, including




























---
What people have to say about us
Extremely quick and easy – really impressed. Already told family and friends about the site.
Very good service. Would use again
4.93/5 from 14 customer reviews
Uber Taxi Insurance
Cheap Uber Insurance Quotes from UK Insurance Companies
---
On-demand taxi hailing apps like Uber, mytaxi and Gett have become incredibly popular with consumers in the UK, particularly in large cities like London, Manchester, Glasgow, Cardiff and Edinburgh.
However, although Uber's innovative taxi hailing app makes it much easier for passengers to find a driver, and for that driver to locate their passenger, an Uber driver still needs Uber taxi insurance before they can begin transporting passengers.
Because whether you plan to drive for Uber in London or Liverpool, Birmingham or Bradford, your ordinary, run-of-the-mill car insurance just won't meet your needs as an Uber driver.
In fact, every vehicle operating on a commercial 'hire and reward' basis is legally obliged to be covered by a valid taxi insurance policy – and that rule also applies to Uber cars, even though their on-demand nature means many consumers may view them a little differently from an ordinary taxi.
Of course, in most cases Uber car insurance can prove more expensive than standard car insurance, for obvious reasons: as with other taxicabs, Uber cars are often on the road more than other domestic-use vehicles, and may also drive many more miles, which means they are more likely to be involved in an accident at some stage.
Uber drivers and other taxi drivers are also likely to spend more time in larger towns and cities than your average car, and since insurance underwriters know that the risk of being involved in an accident is higher in heavily built-up areas, Uber taxi insurance is usually more expensive than regular car insurance.
The key, then, to finding the right Uber insurance policy at the best possible price is to compare quotes from a wide range of different Uber insurance providers.
Compare Uber insurance quotes now
Do I need taxi insurance if I want to drive for Uber?
Yes, if you plan to drive for Uber you will need to take out a dedicated Uber insurance or taxi insurance policy – and your agreement with Uber is in fact based on you having just such a policy.
If you drive for Uber and you have only taken out standard cheap car insurance you may find that your insurance policy is completely invalidated if you ever have to make a claim.
Does Uber offer its own Uber taxi insurance?
In some of the countries in which it operates Uber partners with local Insurance companies to sell taxi insurance to its Uber drivers, but it doesn't currently have such a partnership arrangement in the UK.
Still, finding Uber driver insurance should be relatively straightforward, even if you're a brand new Uber driver.
There are a wide range of specialist taxi insurance providers in the UK that are able to offer Uber car insurance, so if you compare different providers you should be able to find an insurance firm to insure your Uber car.
Do I need ordinary car insurance as well as Uber insurance?
Some taxi insurance providers will include 'personal use cover' on their Uber taxi insurance policies as standard, meaning you will be covered to drive the vehicle for personal use when you're not driving for Uber.
If the insurance company you plan to use doesn't offer personal use cover as standard you should be able to add this on as an optional extra for an extra fee.
How can I find cheap Uber taxi insurance?
Uber generally operates in larger towns and cities, and the cost of your Uber driver insurance can be affected by how built up those cities are, how much congestion they have, the area's crime rates, and so on.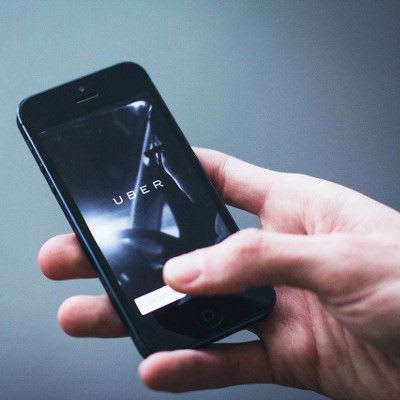 It would therefore be a wise decision to compare Uber insurance quotes from a range of different insurance firms, and go with the one that offers the very best Uber cover at the cheapest price.
However, there is one other consideration that might help you find cheaper Uber car insurance: where you park your vehicle when you're not driving it can impact the cost of your insurance premiums, so if you live in a smaller town or village, but are close enough to one of the cities in which Uber operates, that could mean you could insure your Uber for less.
Does Uber taxi insurance include public liability cover?
Since passengers will be paying you to transport both them and their belongings as part of a commercial 'hire and reward' transaction it would be advisable to consider taking out public liability insurance for your Uber vehicle.
Many taxi insurance companies don't include public liability cover as standard on their Uber car insurance policies, but you should be able to add it to your Uber policy as an optional extra.
Alternatively, there is the option to take out a separate public liability insurance policy, which may be worth considering if your existing insurer is quoting a high price to add this additional cover to your taxi insurance policy.
How much does Uber car insurance cost?
Unfortunately there is no simple answer to that question, because a wide range of variables will be used to calculate your insurance premium, including where you plan to drive for Uber, where you live, how old you are, how long you've held your licence, the type of vehicle you drive, and so on.
Different insurance providers do use slightly different calculations when determining your insurance risk, though, so you may find that you are able to find cheaper Uber insurance if you compare quotes from numerous insurers.
Is it expensive to take out Uber insurance in London?
How heavily built-up an area is can have a significant impact on the cost of Uber car insurance, and London is the largest city in the UK so it stands to reason that Uber insurance in London could be rather expensive.
If you're driving for Uber in London it is also more likely that you live in an urban area yourself, which can also increase the cost of your insurance premiums.
Of course, this extra cost needs to be weighed up against the fact that Uber drivers can make more when they are in high demand, and as the UK's capital city and largest urban centre London could offer Uber drivers a steady stream of paying customers.
Do I need private hire taxi insurance for my Uber car?
Yes, Uber cars are classed as private hire taxis, so you will need to take out private hire taxi insurance for your Uber vehicle.
Can I take out public hire taxi insurance if I drive for Uber?
No, Uber cars operate under a private hire taxi licence rather than public hire, so you cannot take out public hire taxi insurance if you plan to become an Uber driver.
If I own a fleet of Uber cars can I take out taxi fleet insurance?
While taxi fleet insurance can be a very cost effective way to insure multiple taxicabs under a single policy, Uber treats each of its drivers as a self-employed contractor.
Each individual Uber driver is therefore responsible for taking out insurance for their own Uber car, which makes taxi fleet insurance unsuitable in this instance.
What are the typical exclusions on Uber car insurance?
While policy exclusions can vary from provider to provider, some of the most common exclusions on Uber taxicab insurance are:
*The use of the Uber car by an unauthorised driver (although in some cases you may be able to include your spouse or another named driver under the 'personal use' element of your insurance policy)
Taxi drivers under the age of 25 (although one or two taxi insurance firms may be willing to insure Uber drivers as young as 23 or even 21)
Incidents that occur while you were driving unsafely, for example if you were driving under the influence of alcohol
The theft of your Uber vehicle if the keys have been left inside
Operating as an Uber driver outside the region covered by your insurance policy.
Can I take out weekly Uber insurance or monthly Uber insurance?
There are a growing number of insurers that offer temporary car insurance, but in the vast majority of cases those policies will be completely invalidated if you use your vehicle as a commercial Uber car.
Most Uber taxi drivers take out cover on an annual basis, so at the moment very few taxi insurance companies offer weekly or monthly Uber insurance, although this might change if demand for this type of policy grows.
Can I get Uber driver insurance if I am under 25?
As with other types of taxi insurance, many providers of Uber taxicab insurance have a minimum age limit of 25.
However, these restrictions do vary from company to company, and some firms may be willing to insure 23-year-old Uber drivers or even 21-year-old Uber drivers, so it would be best to compare Uber insurance policies in order to see if you can find the right cover.
Are there any location restrictions when it comes to applying for Uber car insurance?
The area in which you'll be driving for Uber, as well as where you plan to park your Uber car when you're not driving it, can have a big impact on the insurance premium you're offered.
However, in terms of being able to find some sort of taxi insurance for your Uber vehicle, the main requirement is likely to be that you live close enough to one of the towns and cities in which Uber operates, and that you plan to drive for the company in that particular town or city.
The company adds new locations regularly, but at present Uber currently operates in the following UK towns and cities:
Aylesbury
Belfast
Bath
Birmingham
Bradford
Brighton
Bristol
Bournemouth
Cambridge
Cardiff
Carlisle
Chester
Colchester
Coventry
Derby
Edinburgh
Glasgow
Guildford
High Wycombe
Kingston
Leeds
Leicester
Lincoln
Liverpool
London
Luton
Manchester
Middlesbrough
Milton Keynes
Newcastle
Norwich
Nottingham
Oxford
Peterborough
Plymouth
Portsmouth
Reading
Sheffield
Southampton
St Albans
Stoke
Sunderland
Swansea
Watford
York
Taxi Insurance Comparison