Car Insurance for Older Drivers
Cheap Older Driver Car Insurance Quotes
Compare 110+ providers & save up to £290*

Access Cashback & Rewards

97% of reviewers recommend us
Don't have your registration number? No problem, click here.
Search and compare cheap quotes from over 110 UK insurance providers, including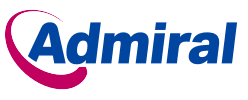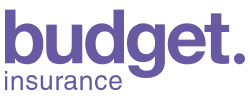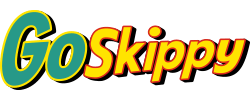 ---
Looking for cheaper insurance?
Search over 110 different car insurance providers
Quotezone increases your chance of finding a great deal by searching the market for you.
Buy online or by phone
Purchase your car policy quickly and easily, monthly and annual payment options available.
You could save time and money
Get your quotes by filling in one simple form, compare prices, and start saving.
Over three million users
Join our ever-growing list of satisfied customers today.
Norton secured
Our quote form uses 128-bit SSL encryption for your peace of mind.
Independent and unbiased service
We aren't owned by or have any investment from any insurance company.
What people have to say about us
The quote l got was the cheapest on all the comparison websites
I used other sites to get a car insurance. Quotezone was by far the best. I took a car insurance with an insurance company that they suggested. Since then I had an accident and the insurance company was great and I am very happy with them. To summaries I got a great deal from the financial aspects and also from the customer services aspects. I have already recommended Quotezone to a number of friends and as far as I know two of them have insured their cars via them.
4.89/5 from 38 customer reviews
Car insurance for older drivers
When you first hit retirement age you'll probably find that you still have no problem finding a great deal on your car insurance.
---
In fact, some recent retirees may be offered even cheaper quotes, particularly if their estimated mileage decreases as they get older.
However, if you've been retired for quite a few years and are now in your late 70s or early 80s you could discover that your insurance provider is suddenly unable to offer you a quote.
The reason for that is that road traffic accident data indicates that older drivers over the age of 75 are significantly more likely to be involved in an accident than drivers in their 50s or 60s…and more likely to suffer a serious injury if an accident does occur.
The net result is that you may be tempted to turn to specialist car insurance brokers in order to find car insurance for older drivers when you reach your late 70s or early 80s – and your insurance premiums may also begin to rise.
That's why it's even more important for older drivers to use an insurance comparison service like Quotezone.co.uk each time their car insurance is due for renewal. That way they can be sure they're not wasting time with providers that aren't willing to insure them, and can instead compare elderly driver car insurance quotes from a range of suitable providers in order to find the right policy at a fair price.
Compare car insurance for older drivers now
Car insurance for older drivers: what factors will your provider consider?
After you turn 70 your age and your medical history will play an increasingly important role in the calculation for your premiums, but it probably goes without saying that the other personal details that insurance providers took into account in the past will still have an impact. Things like:
Whether you have points on your licence
How long you've held that licence
Whether you have a No Claims Discount
As with every driver in the UK, factors relating to your actual vehicle will also influence how much you pay. These include:
Where you usually park it when you're not driving
The vehicle's insurance group
Your estimated mileage for the next year
However, if you have been diagnosed with a medical condition that could affect your driving you have an obligation to declare this to your insurance provider, and as such you could discover that your health has a disproportionate impact on your premiums.
In fact, in some cases, you could even be required to give up driving altogether if the condition you have been diagnosed with is particularly severe.
The list of medical conditions that need to be declared to the DVLA (and your insurance provider) is fairly extensive, ranging from diabetes to alcoholism to Parkinson's disease.
There are a number of conditions that many people develop as they age that you don't have to declare, such as angina, high blood pressure or a heart murmur, but if you have recently been diagnosed with a new condition it's best to check the full list of conditions that do and don't need to be declared, which is available on the DVLA website.
Still, have questions about car insurance for senior drivers? There's a good chance we've covered them in the FAQ section below.
How often does an older driver have to renew their licence?
Following a change to UK law in 2015 British drivers are now required to renew their licence every three years after they reach the age of 70, although it's worth bearing in mind that these renewals are free of charge.
The DVLA will send you a form (known as a D46P) approximately three months before your 70th birthday. To renew your licence, you simply return the completed form to the DVLA along with your current driving licence photocard.
And at what age do I have to stop driving?
While the rules differ in some other countries, in the UK there is no legally prescribed age at which elderly drivers have to stop driving.
Rather than a hard-and-fast age limit for older drivers, the decision about whether or not a pensioner should renew their driving licence will be based on their fitness to drive and in particular on whether any medical conditions (such as failing eyesight, severe cataracts, Parkinson's disease or Alzheimer's disease) might significantly increase the risk of a road traffic accident.
Beyond medically-diagnosed conditions that could impair an individual's driving, as you get older there are a number of other factors that you should also take into account yourself, such as whether your reflexes have slowed significantly, whether you ever experience moments of confusion or whether declining mobility has significantly reduced your neck rotation.
What should I do if I am diagnosed with a medical condition?
Drivers over the age of 70 have an obligation to inform the DVLA if they are diagnosed with a medical condition that could impair their ability to drive.
If you are diagnosed with such a condition it's possible you might have your licence revoked if the risk is deemed to be too great, but failure to declare such a condition could result in even worse consequences: you could be fined up to £1,000, and could even face a criminal conviction if you are involved in a road traffic accident and failed to declare pre-existing medical conditions.
Full details of which conditions you need to declare are available on the DVLA website.
*51% of consumers could save £290.68 on their Car Insurance. The saving was calculated by comparing the cheapest price found with the average of the next three cheapest prices quoted by insurance providers on Seopa Ltd's insurance comparison website. This is based on representative cost savings from November 2021 data. The savings you could achieve are dependent on your individual circumstances and how you selected your current insurance supplier.