Citroen Berlingo Insurance
Cheap Citroen Berlingo Van Insurance
Compare 60+ providers

Access Cashback and Rewards

97% of reviewers recommend us
Don't have your registration number? No problem, click here.
Compare cheap van insurance quotes from over 60 specialist UK providers, including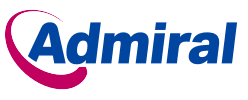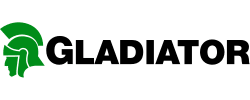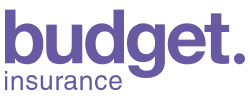 ---
Why use Quotezone.co.uk to compare van insurance policies?
Compare policies from over 60 different van insurance providers
Our van insurance comparison service increases your odds of finding a great deal by comparing 60+ policies side-by-side.
Buy the policy online or by phone
Purchase your van insurance policy quickly and easily, and choose between monthly and annual payment options.
Save time and money
One short form is all it takes to compare quotes from over 60 van insurance providers, side-by-side.
Over three million users
Over three million people use Quotezone.co.uk each year to save money on their policies.
Secure & Encrypted
Quotezone.co.uk is committed to keeping your data safe and secure.
Independent and unbiased service
We aren't owned by or have any investment from any insurance company.
What people have to say about us
Great quick website providing the best cover around!
Don't bother going to the usual comparison sites because they simply DON'T COMPARE!!
4.89/5 from 27 customer reviews
Citroen Berlingo insurance
---
Compare Cheap Citroen Berlingo Quotes
Scoring well across the board when it comes to reliability and efficiency, the Berlingo is a great, little van. It's cheap to run and just as cheap to insure. At Quotezone, helping you find the best insurance quote for you is what we do, so read on as we fill you in on the Citroen Berlingo.
Do I need to insure my Citroen Berlingo?
Yes, you need to insure your Citroen Berlingo, as it's a legal requirement. You can be fined and receive penalty points should you be found without it, or if it's deemed inadequate.
There are various levels of car insurance. The most basic, and the legal minimum requirement is called Third Party. The second level is known as Third Party, Fire and Theft, and the top level is called Fully Comprehensive.
Which insurance group does the Citroen Berlingo fall into?
The Citroen Berlingo sits in group 1. This means it's in the lowest possible group for insurance, making the Berlingo even more attractive as a potential means of transport.
Is the Citroen Berlingo a commercial vehicle?
The Citroen Berlingo is manufactured from the ground up as a commercial vehicle. The payload capacity ranges between 596 – 1000kg depending on which model you've chosen.
What is the best small van?
According to Buyacar.co.uk, the Citroen Berlingo comes in a strong second place in their Best Small Van Survey. The Volkswagen Caddy Cargo comes in first place. Reassuring news, then, if you're planning on purchasing a Berlingo! It also sits at second place within Vanarama's top five most fuel-efficient small van survey, too. Overall, the Berlingo scored very well in all the surveys we unpacked when researching this vehicle.
How reliable is a Citroen Berlingo?
The Citroen Berlingo sits high in all the reliability surveys we've seen. It often lands in first or second place for its reliability. Overall, as a brand, Citroen vans more generally tend to fair well, too.
What can I do to keep my insurance costs as cheap as possible?
No one wants to pay more than they need for car insurance, but what can you do to keep the costs down? If you're a recently qualified driver, then you're going to pay more than someone who's been driving for a couple of years – that's because you're more likely to make a claim.
But there are measures you can take to keep costs down…
Make sure your car is parked somewhere safe, ideally in a locked garage. Fit safety mechanisms to your car, such as wheel and steering locks.
Keep the mileage down. The less time you spend on the road, the less likely you are to have an accident and make a claim.
Don't accept your renewal quote from the existing provider. You can save a decent amount on your premium if you challenge your current provider's quote or look elsewhere. Start sourcing a new quote around three months before it's due to renew to get the best deal. When comparing quotes, look at how the excess you decide to pay impacts the overall price of the quote – it can make a big difference!
Don't modify your car, this always leads to higher insurance quotes and makes insurers nervous.
Pay annually, you incur a fee when you pay on a monthly direct debit.
What goes wrong with a Citroen Berlingo?
The steering (and its alignment) occasionally comes in for complaint by Berlingo drivers. The other issues tend to be non-engine related, problems with failing infotainment, if you have it, as well as faulty air con also being an issue reported by owners.
Where can I get my Citroen Berlingo insurance from?
At Quotezone, we thrive on finding you some of the most competitive quotes. We've been searching the market to find the best deals for our customers for over a decade. We have a growing portfolio of products to choose from, and use providers you know and trust. Give us a call, or visit us online, so we can help get you on the road!