Black box Car Insurance
Cheap Black Box Insurance
Compare 110+ providers & save up to £290*

Access Cashback & Rewards

97% of reviewers recommend us
Don't have your registration number? No problem, click here.
Search and compare cheap quotes from over 110 UK insurance providers, including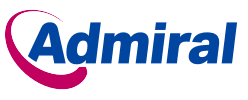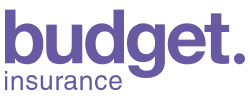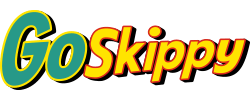 ---
Looking for cheaper insurance?
Search over 110 different car insurance providers
Quotezone increases your chance of finding a great deal by searching the market for you.
Buy online or by phone
Purchase your car policy quickly and easily, monthly and annual payment options available.
You could save time and money
Get your quotes by filling in one simple form, compare prices, and start saving.
Over three million users
Join our ever-growing list of satisfied customers today.
Norton secured
Our quote form uses 128-bit SSL encryption for your peace of mind.
Independent and unbiased service
We aren't owned by or have any investment from any insurance company.
What people have to say about us
The quote l got was the cheapest on all the comparison websites
I used other sites to get a car insurance. Quotezone was by far the best. I took a car insurance with an insurance company that they suggested. Since then I had an accident and the insurance company was great and I am very happy with them. To summaries I got a great deal from the financial aspects and also from the customer services aspects. I have already recommended Quotezone to a number of friends and as far as I know two of them have insured their cars via them.
4.89/5 from 38 customer reviews
Black Box Insurance: Compare cheap quotes with Quotezone.co.uk
Black box insurance requires the installation of a tracking device in the policyholder's car in order to track his or her driving, which can help insurance providers better manage the risk of insuring someone that has little to no driving history.
In exchange for that driving data many policyholders are offered cheaper car insurance.
That's why this type of insurance policy is often favoured by younger drivers, because it can lower their premiums if they obey the rules of the road and follow driver best practice.
In fact, young drivers could save as much as 25% if they opt for black box insurance instead of an ordinary, run-of-the-mill policy, which in monetary terms could amount to £400 or more for some drivers.
Compare black box insurance policies now
How to find cheaper black box insurance
Unlike ordinary car insurance, black box insurance policies allow insurers to adjust their premiums on a day-to-day basis in response to the data they receive about your driving.
While this means your policy could become more costly if you have a tendency to speed, slam on the brakes or take corners too sharply, if you're a safe driver who always obeys the rules of the road you could find that a black box policy is a cheaper option than a regular one.
But just because installing a black box might be cheaper, doesn't mean there aren't additional steps you can take to lower your costs a little more. You could begin by:
Parking your car in a garage or on a driveway when you're not using it, which should reduce the risk of the vehicle being damaged or broken into
Taking an advanced driving test (such as the 'Pass Plus' or 'RoSPA Advanced Drivers and Riders' test), which can help to prove that you're a safe driver.
As with other types of insurance policies, if you're planning to take out black box car insurance it's a good idea to use an unbiased comparison service like Quotezone.co.uk before you decide on which provider to go with. By comparing quotes from a wide range of providers you'll be more likely to find the right one for you at a competitive price.
Still, have questions about Black Box Insurance? Then read on.
Is it true that black box insurance policies can work out more expensive than ordinary car insurance?
Yes, if you're an unsafe driver or you ignore the rules of the road your insurance provider can and will adjust your premium upwards, which would mean a black box policy could become more costly than regular car insurance.
If you're a safe driver that always obeys the rules of the road, though, you should find that your premium remains fairly steady, and may even be reduced if you achieve a very high driving score.
Is it true that my black box insurance policy might limit the hours I can drive?
The short answer is "it depends".
Driving at night has been proven to be higher risk than driving during the day, so some telematics insurers do impose a time restriction in order to mitigate that risk.
In practice that might mean that policyholders are only insured to drive during daylight hours, for example…but whether your own black box insurance policy carries this type of restriction will depend on which provider you decide to go with, so it's vital that you check the range of exclusions before taking out the policy.
And what about mileage – do black box insurance policies restrict that too?
Again, it depends.
The more miles you drive the more likely you are to be involved in a road traffic accident at some point, so some providers do impose mileage restrictions when you take out a black box insurance policy.
Again, though, this does vary considerably from provider to provider, so it's important to check whether or not your own black box policy will impose a mileage restriction before you sign on the dotted line.
Which age group is this type of policy designed for?
Black box car insurance policies aren't designed for a particular age group; they are designed to counterbalance some of the risk associated with insuring a driver that has little to no driving experience.
Of course, younger drivers between the ages of 17 and 24 are usually the least experienced and therefore the most expensive to insure, which is why this kind of policy is most popular with those drivers.
Is it true my insurer can cancel my black box policy without notice?
Yes, if you take out black box insurance the policy does give the provider the right to cancel it if you are consistently speeding, braking suddenly or driving during times that are excluded in the policy documents.
However, provided you obey speed limits, don't take corners too sharply, don't brake too suddenly, and don't drive at night if that's excluded, you probably won't need to worry about having your insurance policy cancelled by your insurer.
Will I have access to the telematics data that is shared with my insurance provider?
Yes, most telematics devices enable drivers to check whether they have exceeded speed limits, driven at times that are excluded, or lowered their driving score in some other way.
In addition, drivers that have black box car insurance are usually informed of what their current driving score is and how changes to that score have impacted their insurance premiums.
Many black box insurers will also offer policyholders suggestions to help improve their driving score, which in turn could improve their premiums.
*51% of consumers could save £290.68 on their Car Insurance. The saving was calculated by comparing the cheapest price found with the average of the next three cheapest prices quoted by insurance providers on Seopa Ltd's insurance comparison website. This is based on representative cost savings from November 2021 data. The savings you could achieve are dependent on your individual circumstances and how you selected your current insurance supplier.