Get cheap student contents insurance quotes now
Cheap Student Contents Insurance
Compare up to 50 providers

Access Cashback & Rewards

Access Cashback & Rewards
Search and compare cheap quotes from up to 50 UK home insurance providers, including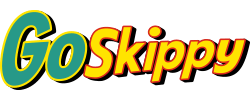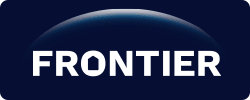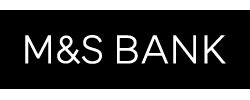 ---
Looking for cheaper insurance?
Search up to 50 different home insurance providers
Quotezone increases your chance of finding a great deal by searching the market for you.
Buy online or by phone
Purchase your home policy quickly and easily, monthly and annual payment options available.
You could save time and money
Get your quotes by filling in one simple form, compare prices, and start saving.
Over three million users
Join our ever-growing list of satisfied customers today.
Norton secured
Our quote form uses 128-bit SSL encryption for your peace of mind.
Independent and unbiased service
We aren't owned by or have any investment from any insurance company.
What people have to say about us
Easy to use, found a vast array of different quotes and was able to compare them to one another in a simple way.
The site was easy to use and after entering details various quotes popped up within minutes.
4.73/5 from 22 customer reviews
Compare Student Contents Insurance
---
Let's be honest: when you set off for university an insurance policy is probably one of the last things you'll have on your mind.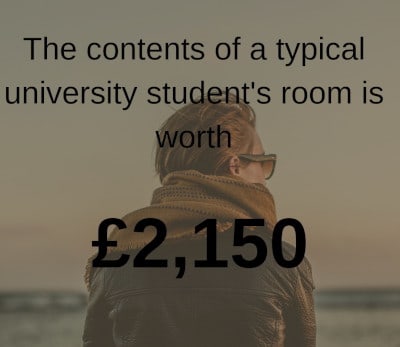 But if your student house, your halls of residence or your flat share is ever burgled it could cost you an arm and a leg to replace your belongings…unless you've taken out a suitable student contents insurance policy prior to the burglary, that is.
In fact, industry research suggests the electronic equipment, laptops, and other valuables university students in the UK take with them when they head off to their alma mater are worth an average of £2,150, while one in ten uni students have contents worth £4,000 or more.
That's a whole lot of stuff you'll have to pay to replace if the worst happens and you're uninsured.
Of course, the right student contents insurance policy will protect you against a lot more than just burglaries – if your electronics or other valuables are damaged by burst water pipes, a building fire (that wasn't your fault!), a heavy storm, a falling tree or severe flooding there's a good chance you'll be covered against that too.
But just because student contents insurance is a wise investment doesn't mean you have to pay over the odds for it – students aren't made of money, after all.
Luckily, we're here to help with that: if you use Quotezone.co.uk's insurance comparison website to compare quotes from a wide range of providers you'll stand a far better chance of finding a suitable student home insurance policy at a price that doesn't leave you high and dry.
Compare Student Contents Insurance now
Contents insurance for students: a no-nonsense guide
Isn't it my landlord's responsibility to insure the property?
Most landlords do take out landlord insurance or buy-to-let insurance, which protects their investment against a range of potential insurance risks.
However, even if you rent your student house on a furnished basis and your landlord therefore decides to take out building and contents insurance, in most cases the 'contents' aspect of their insurance policy will only cover the stuff that specifically belongs to the landlord.
Since the contents you bring into the house or flat yourself normally won't be covered by your landlord's own insurance policy it would be a wise idea to take out your own student house insurance policy.
Is student home insurance a legal requirement?
No, it's not. Unlike car insurance, which is a legal requirement in the UK, contents insurance is entirely optional – including student contents insurance.
In fact, almost half of all university students forego student house insurance, despite the fact that more than 30% of them will be the victim of a burglary while they're at uni.
But student contents insurance is usually fairly cheap, sometimes costing as little as a few pounds a month, so unless you're a cord-cutting minimalist that can fit all your worldly possessions into a shoebox it's usually worth the money.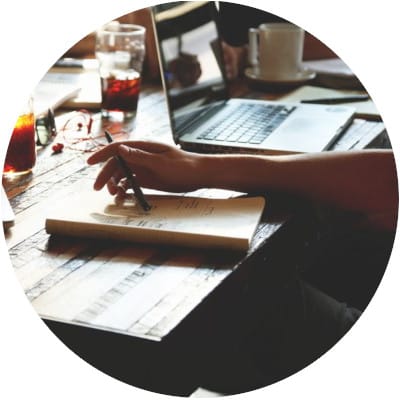 Don't halls of residence offer free student contents insurance, though?
It depends on your particular halls of residence, but there are some halls at British universities that do provide a basic level of student contents insurance for the students living there.
If your own halls do offer free contents insurance then you might not need to take out standalone insurance during the year or two you're living there, but it is worth checking their policy's range of exclusions and excesses to make sure it meets your needs.
Will the contents of my student room be covered under my parents' home insurance policy?
Again, it depends.
If your parents' home insurance policy includes 'personal possessions cover' then some of your belongings could well be covered while you're away at uni – your mobile phone, laptop, watch or jewellery, for instance.
However, the 'single item limit' on this type of personal possessions cover is usually fairly low, which means if any of your individual items are particularly valuable you may not be covered for their full value.
Personal possessions cover is also usually limited to things that are designed to be carried with you – so your laptop might be covered, but an iMac or desktop PC probably wouldn't be.
Is it true that a student contents insurance policy doesn't cover laptops and smartphones?
It depends on the particular student contents insurance policy you take out – some policies will include cover for laptops and smartphones as standard (up to a certain single item limit), while other policies might require you to add gadget cover as an optional extra.
That's why it's critical that you check the terms of any insurance policy before you sign on that dotted line.
Does student contents insurance insure my stuff against accidental damage?
Some student home insurance policies will allow you to add 'accidental damage cover' to your policy for an additional fee, but this add-on is rarely included as standard.
If you decide not to add accidental damage cover then you usually won't be covered if you, one of your housemates, a pet or a visitor to your home accidentally damages your belongings.
Do I need student liability insurance?
Student liability insurance (or tenants' liability insurance, as it's more commonly known) usually won't be included as standard but can sometimes be added to a student contents insurance policy as an optional extra.
This cover will insure students against damage to their landlord's building or contents, so whether or not you decide to add this to your policy will probably depend on how likely that damage is to occur. Party animals might want to consider it, for instance, while bookworms might decide to give it a miss.
Home Insurance Comparison