Compare Garden Insurance quotes now
Cheap Garden Insurance
Quotes from UK insurance providers

Access 1000s of discounts & unlimited cashback with Quotezone Rewards
Search and compare cheap quotes from up to 50 UK home insurance providers, including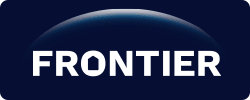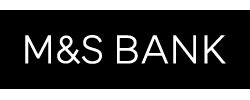 ---
Looking for cheaper insurance?
Search up to 50 different home insurance providers
Quotezone increases your chance of finding a great deal by searching the market for you.
Buy online or by phone
Purchase your home policy quickly and easily, monthly and annual payment options available.
You could save time and money
Get your quotes by filling in one simple form, compare prices, and start saving.
Over three million users
Join our ever-growing list of satisfied customers today.
Secure & Encrypted
We guarantee your confidence when shopping online by following the latest internet security standards.
Independent and unbiased service
We aren't owned by or have any investment from any insurance company.
What people have to say about us
Easy to use, found a vast array of different quotes and was able to compare them to one another in a simple way.
The site was easy to use and after entering details various quotes popped up within minutes.
4.73/5 from 22 customer reviews
Compare Garden insurance policies with Quotezone.co.uk
---
If you're lucky enough to own a house with a garden it might be a wise idea to ensure your home insurance policy includes garden insurance, which can help to protect your garden walls, garden fences, hedgerows and garden furniture alongside the building and its contents.
The good news is that most of the best home insurance policies do provide some level of cover for your garden as standard, although the amount of coverage you're offered can vary from one provider to the next.
Compare home insurance with garden cover now
Will garden insurance always be included as standard?
Whether or not garden insurance will be included as standard will depend on the type of home insurance policy you decide to take out. If you opt for a contents only home insurance policy there's a good chance your policy won't extend to your garden.
If you opt for a combined buildings and contents insurance policy, on the other hand, then many providers will include some level of coverage for your garden.
What types of risks will garden insurance cover me against?
Garden insurance (or the garden insurance element of a building and contents insurance policy) can help you with the financial burden if your garden wall, garden fence or boundary hedge is damaged and needs to be repaired or replaced.
Some of the best policies might also help with the cost of replacing trees and plants if those get damaged as well, and if your garden furniture or garden ornaments are stolen that may well be covered too, provided you haven't opted for building-only cover.
However, there are a number of important exclusions to bear in mind here:
If your garden wall or garden fence needs to be repaired or replaced due to general wear and tear this usually won't be covered. An insurable event (such as a storm, a flood, a falling tree, a fire, an earthquake or subsidence) would need to have caused the damage in order for it to be covered.
If your garden wall or fence (or your garden furniture or ornaments, for that matter) are accidentally damaged this usually won't be covered either, unless you've taken out accidental damage cover with your home insurance policy.
While many policies will cover you for the theft of garden furniture or lawn ornaments, it's worth bearing in mind that the single item limit for these items is usually considerably lower than for the contents of your home or the valuables in a locked shed or outbuilding.
If my garden is damaged by a builder or other tradesman will that be covered by garden insurance?
Some home insurance providers might class damage to your garden caused by a builder as accidental damage, in which case you might be covered if you have opted to include the accidental damage insurance add-on.
However, in the vast majority of cases it could be argued that the builder is liable for any damage they cause, particularly if it's due to negligence on their part, so it might be worth checking if your builder has tradesman insurance or public liability insurance that you might be able to claim from instead.
Does my garden gate have to be locked in order for a claim for garden theft to be valid?
No, not necessarily.
The reason the single item limit for garden furniture and lawn ornaments is so much lower than the single item limit on the contents of your house is that insurance providers know that your garden is much less secure than your main property or outbuildings, and locking your garden gate often isn't much of a deterrent to garden thieves.
So while it is a good idea to lock your garden gate, if garden furniture or ornaments are stolen from your garden some home insurance companies might still pay out.
Does garden insurance cover me if my dog or cat is stolen from my garden?
No, whether or not your home insurance includes garden cover you'll usually find that most home insurance policies don't cover the theft of a pet.
If you haven't done so already it would be a good idea to compare pet insurance quotes, because these policies usually will cover you if your dog or cat is ever stolen.
Does garden insurance cover me if my bicycle is stolen from my garden?
While some home insurance policies do include bicycle cover as standard, this will usually only be valid if your bike is chained up or stored in a locked shed or garage.
It's also worth bearing in mind that some home insurance policies might not cover the full value of your bicycle, so if you have a high-end bike it might be best to look into a standalone bicycle insurance policy.
Again though, your bicycle insurance might not cover you if your bicycle wasn't chained up or stored in a locked outbuilding.
Home Insurance Comparison