Rent Guarantee Insurance
Quotezone are here to help. Please see our directory below of rent guarantee insurance specialists. Helping you find the right rent guarantee insurance.
Rent Guarantee Insurance from Alan Boswell Group
Purchase rent guarantee insurance for £225 per property for 12 months. You get cover of up to £2,5Read More00 in rental income per month, Legal expenses cover for up to £100,000 covering for issues such as evictions (including the issue of relevant section notices), property legal disputes, repair & renovation disputes, health & safety investigations and tax investigations and you also gain access to Legal expenses helpline 24/7. Easy online purchase only. (£75 discount when landlord insurance policy purchased)
LetHQ Rent Guarantee Insurance
No Excess | Cover Rent arrears up to £2,500 pcm | Covers Up to 12 months' rent | Up to £100,000 Read Moreof legal cover | Eviction notices served for you | Pay monthly or annually/ 12 Months cover from £156!

Register free account – obtain quote online – Easy set up 24/7 – Policy documents emailed to you instantly
Rent Guarantee Insurance
---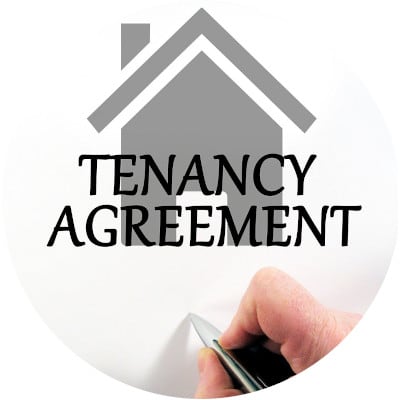 If you rent out a house or apartment (or a portfolio of properties, for that matter) you'll already be aware that a wide range of things can go wrong with your rental property, and many of them can end up costing you. From leaking roofs to broken boilers to faulty white goods, as a landlord you risk a wide range of demands on your time – and on your wallet. That's why many landlords decide to invest in landlords insurance, which can protect them from these risks.
Of course, landlords also face the risk that one of their tenants might stop paying the rent, and it probably goes without saying that if this does happen the impact on your finances can be just as devastating as a flood or other damage to the building itself.
Fortunately, there is a type of insurance that can protect you from this risk as well – landlord rent guarantee insurance.
What is rent guarantee insurance?
It's a type of insurance for buy-to-let property owners and other landlords that pays out if their tenant suddenly stops paying their rent. It's also known as tenant default insurance and rent protection insurance.
A rent guarantee policy usually comes with legal expenses cover, which can cover the cost of a solicitor and court fees if you need to take your tenant to court in relation to unpaid rent – for example if you need to evict them or serve them notice.
Do I need landlord rent guarantee insurance?
No matter how good their intentions, if a tenant is made redundant or becomes ill and can't work their change in circumstances can have a real impact on you as well.
You don't need rent guarantee insurance by law, but it can compensate you if your tenant defaults and helps ensure you meet your own financial responsibilities like mortgage repayments.
How does rent insurance work?
Generally speaking, rent insurance covers the cost of unpaid rent for up to six or twelve months – depending on your policy.
Payments typically stop when your tenant leaves the property. However, some policies will continue to pay out a reduced amount for a limited time until you've found a new tenant.
What level of rent insurance for landlords do I need?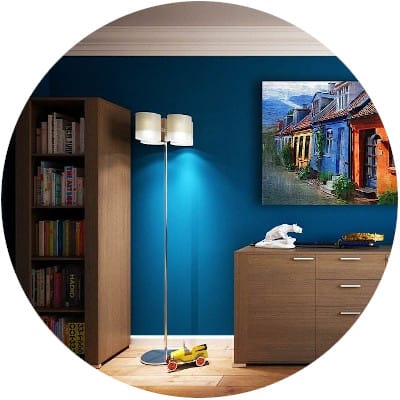 The level of cover you need really depends on the amount of rent you charge, which means the size and location of your rental property will play a big role.
Most policies will have a cap on how much you can claim each month, for instance some will pay out up to £2,500 whereas others could be as high as £15,000 – assuming the rent you charge is as high as that, of course.
How much does rent guarantee insurance cost?
Insurers will consider all sorts of factors when it comes to working out your premium, but one of the biggest influences on price is the amount of rent you charge – the higher it is, the more you can expect your premium to be.
Insurers will also take into account the type of tenant you rent to, for example students with irregular incomes could be considered more likely to default than a professional who is employed full-time.
Are there any exclusions with rent protection insurance?
Almost all insurance policies come with exclusions – these are situations where your provider can refuse to pay out.
Insurers set their own exclusions, but they could include clauses like:
No payment for the first month – some policies won't compensate you for the first missed rent payment.
Compensation ends when you have new tenants – you'll only receive a monthly pay out while your defaulting tenant is still in your property, if you successfully evict them (or they leave) and you get new tenants, compensation will end.
Waiting periods – you may have to wait for a certain amount of time after buying the policy before you make a claim.
Type of tenants you rent to – some insurers may exclude certain types of tenants on their rent guarantee policies, such as full-time students or DSS tenants (those receiving housing benefit).
What conditions do I need to meet for rent guarantee to pay out?
You'll need to ensure you've run sufficient reference and credit checks on your tenants before they start living in your property. If you don't, or you decided to rent to them despite them failing certain checks, your insurer can refuse to pay out.
For example, you may be expected to ask for character references from an employer or previous landlord. You'll also be expected to carry out a credit check which should show proof of earnings and whether or not your potential tenant has any county court judgements (CCJs) against them.
Is rent guarantee insurance the same as loss of rent cover?
Rent guarantee insurance isn't the same as loss of rent cover, but they're easy to mix up. Rent guarantee compensates you if your tenant stops paying their rent but remains in your property.
Loss of rent cover compensates you if your tenant is forced to temporarily move out because the property has become uninhabitable after what's known as an 'insured event'. Insured events are simply incidents that your policy covers – such as flood, fire, storm damage, burst pipes, or vandalism.
When can I claim rent guarantee insurance?
Insurers set their own rules about claims processes, so you'll need to check what your policy says. In most cases, you'll be able to start a claim after your tenant has missed one month's rent. You might also need to issue a Section 21 (eviction) notice or have started the process with a Section 8 notice.
Compare landlord insurance
Rent protection insurance is usually added to a landlord insurance policy… and can prove an invaluable addition if your tenant suddenly stops paying what they owe. Of course, with so many features to think about – from alternative accommodation, unoccupied property insurance and boiler breakdown cover to name just a few – finding the right policy can be time consuming.
But comparing quotes at Quotezone.co.uk can help you save time and money. We work with a wide range of providers to bring you both choice and value when it comes to landlord insurance. Simply answer a few questions about your property and we'll take it from there.