Compare unoccupied property insurance quotes now
Cheap Unoccupied Property Insurance
Quotes from UK insurance providers

One short form – save time & money
Policies and deals from industry leading insurance providers, including












---
Looking for cheaper insurance?
Norton secured
Our quote form uses 128-bit SSL encryption for your peace of mind.
Over three million users
Join our ever-growing list of satisfied customers today.
You could save time and money
Get your quotes by filling in one simple form, compare prices, and start saving.
Independent and unbiased service
We aren't owned by or have any investment from any insurance company.
What people have to say about us
Perfect services…
Peterborough, United Kingdom
Very helpful web. Thank you
4.74/5 from 2194 customer reviews
How to insure your property if it's unoccupied
---
Most standard home insurance, contents insurance, office insurance or shop insurance policies are designed for properties that are occupied a majority of the time, whether that occupant happens to be a homeowner, a tenant or a small business (in the case of a commercial property).
Insuring an unoccupied property is a little more complicated, because empty properties are classed as 'non-standard' and therefore need a specialist insurance policy.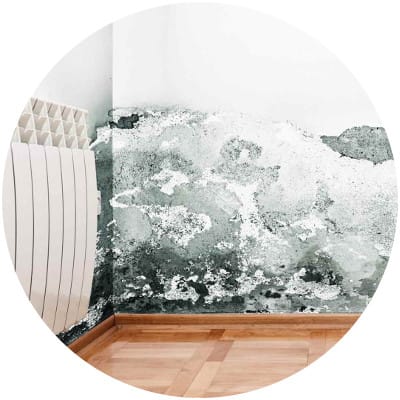 The reason a standard insurance policy simply won't cut the mustard if your building is left empty is because insurers generally tend to see unoccupied properties as a higher insurance risk.
That might be because their insurance claims data suggests empty buildings have a higher risk of water damage, rising damp, vandalism, burglary or squatters, but whatever the reason for it if your property is going to be vacant for an extended period of time (more than 30 days, for instance) you'll need to invest in a policy that takes those elevated risks into account.
Of course, just because an unoccupied house or commercial property represents a slightly higher insurance risk doesn't mean you have to pay an arm and a leg to insure it – you can (and should) shop around in order to find a great deal on your cover.
Compare unoccupied property insurance now
Why does it cost more to insure an unoccupied property?
Empty properties have a higher risk of water damage, mould, rising damp and even fire damage, specifically because they are left unattended for extended periods of time.
Squatters are also much more likely to target empty homes, offices or shops, particularly if they've been vacant for a long time.
Finally, empty properties are more likely to be vandalised than properties that are occupied most of the time, and they also represent an easier target for thieves since there is much less chance the burglar will be caught in the act.
All of those increased risks translate into higher insurance premiums when you're signing up for unoccupied property cover, since insurance providers will take into account the increased likelihood that the owner might have to make a claim.
How can I find cheaper insurance for an unoccupied property?
While it usually costs more to insure an unoccupied property than it would if the same building was occupied most of the time, there are steps you can take that will increased the likelihood you'll be offered cheaper insurance.
For starters, you could:
Install a burglar alarm (if your property doesn't have one already)
Install smoke alarms, which can reduce the risk of fire damage
Install high quality locks on the property's windows, which can reduce the risk of break-ins
Agree to a higher excess on your insurance policy
Get someone to house sit (if it's a residential property) or allow a charity to use your shop or office for free (if it's a commercial property). As an added bonus, allowing a charity to use your commercial property also means you won't be liable for business rates.
How long does a property have to be empty before insurers class it as unoccupied?
The exact timeframe will vary from provider to provider, but in general many standard policies will allow the building to be unoccupied for around 30 consecutive days.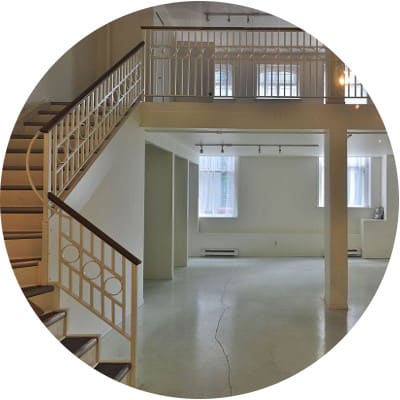 Anything longer than that and you may need to take out specialist unoccupied property cover.
So my normal policy will still be valid while I'm on holiday?
Yes, provided your property isn't left empty for longer than the maximum period stated in your policy documents your insurance should still be valid while you're away on holiday.
If you're planning an extended trip, though, it would be advisable to contact your insurance provider to double check whether you'll be covered during this time.
Do I have to notify my insurer every time I go away?
It depends on your insurance provider, but as a general rule most policyholders only need to inform their provider if the property will be unoccupied for a month or more.
It is worth checking your own policy documents to make sure this applies in your case, though.
Does unoccupied property insurance include contents cover?
Yes, it can do.
If your house, flat, shop or office are being renovated or pending a sale then you may have already removed the contents, in which case it would be cheaper to take out unoccupied property cover for the building alone.
However, if you've gone on an extended holiday or a tenant will soon be moving into your fully furnished property you'll probably want to take out a policy that covers both the building and its contents. It will cost a little more, of course, but it will mean you're fully insured if anything goes wrong.
Does unoccupied property insurance cover outbuildings?
Yes, with most insurance providers you should be able to add 'shed and outbuildings cover' to your policy as an optional extra.
Is unoccupied property insurance suitable for a holiday home?
Yes, if you own a vacation cottage or holiday home in Wales, Scotland or some other part of the UK and it's unoccupied for much of the year then you'll need to take out unoccupied property cover rather than standard home insurance.
If your holiday home is overseas (a villa in France or a log cabin in Germany, for example) you'll need to take out overseas holiday home insurance, but those policies will also take into account the fact that the property is likely to be unoccupied for significant periods of time.
Non Standard Home Insurance Comparison