Rental Property Insurance
Cheap Rental Property Insurance
Quotes from UK insurance providers

One short form – save time & money
Policies and deals from industry leading insurance providers, including































---
Looking for cheaper insurance?
Norton secured
Our quote form uses 128-bit SSL encryption for your peace of mind.
Over three million users
Join our ever-growing list of satisfied customers today.
You could save time and money
Get your quotes by filling in one simple form, compare prices, and start saving.
Independent and unbiased service
We aren't owned by or have any investment from any insurance company.
What people have to say about us
Perfect services…
Peterborough, United Kingdom
Very helpful web. Thank you
4.74/5 from 2194 customer reviews
Rental property insurance
---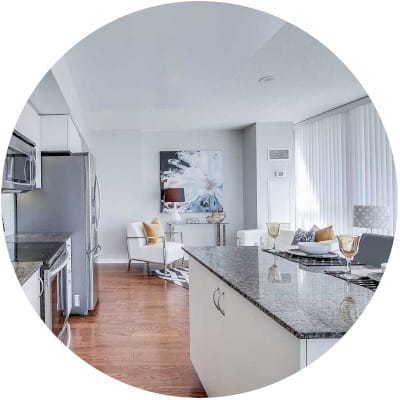 Renting out property comes with all sorts of responsibilities – from deposit protection to gas safety certificates, and from Energy Performance Certificates (EPCs) to making sure smoke detectors are in good working order, there's a lot to remember.
While the demands of owning a rental property could lead you to overlook the need to insure that property, it really is worth taking the time to find a suitable policy to protect your investment.
Of course, just because it's a wise idea doesn't mean you should pay over the odds for your rental property insurance. By shopping around and getting quotes from multiple insurance providers you stand a better chance of finding a suitable policy at a reasonable price.
What home insurance do I need for a rented property?
If you own a buy-to-let property it's a good idea to have rental property insurance – also known as landlord insurance. These policies combine several different types of insurance to protect you from financial loss if something goes wrong, for example if the building is damaged or your tenant has an accident at the property and blames you for their injuries.
What does an insurance policy for a rented property cover?
Most rented property insurance policies are specifically tailored to meet your needs as the landlord of the property, but some of the most common features include:
Landlord buildings insurance – covers the cost of repairs if the structure or fixtures and fittings are damaged because of an insured event, such as fire, flood, storms, subsidence, theft and vandalism.
Landlord contents insurance – compensates you for damage done to furniture or soft furnishings you own yourself, such as the carpets, curtains, sofas and chairs. Policies will usually only cover you if damage is caused by an insured event like a fire or flood, so if the tenant damages your contents you probably won't be covered.
Landlord liability insurance – pays for legal fees and compensation if a third party has an accident on your property and takes you to court. Third parties include your tenants, their guests or any tradespeople that visit the property.
Unoccupied property insurance – ensures your rental property is insured even if it's empty.
In most cases, you'll also be able to add on extra types of insurance to give yourself even greater all-round protection – for example:
Rent guarantee insurance – also known as tenant default insurance, this compensates you if your tenant stops paying their rent.
Loss of rent insurance – covers the cost of lost rent if your tenant is forced to leave because there's something wrong with the property – for instance, if there was a flood and they had to temporarily move out.
Alternative accommodation – pays to rehome your tenant if you have to carry out emergency repairs during their tenancy.
Landlord home emergency cover – deals with emergencies like burst pipes, loss of electricity and broken windows and doors.
Boiler breakdown insurance – covers the cost of repairing or replacing a broken boiler. Some insurers include this as part of their home emergency plan so check what's included or you could end up doubling up on cover.
Accidental damage insurance – compensates you for unintentional damage, for instance if a tenant accidently breaks a window.
Legal expenses cover – pays for legal advice and court costs if you need to go resolve a dispute like rent arrears or evict your tenant.
Malicious damage – covers the cost of repairs if your tenant deliberately damages your property.
Is rental property insurance a legal requirement?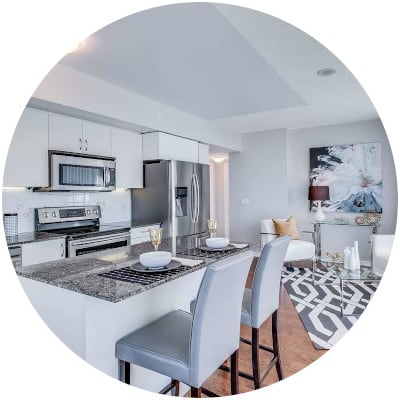 Landlord insurance for a rented property is not something you need by law, but having a policy is a wise precaution that could save you significant amounts of money in the long run.
If you didn't have landlord insurance and your buy-to-let was damaged in any way, or you needed to take your tenants to court for rent arrears or damage to the property, you'd have to pay for repairs and legal expenses yourself.
What details do I need to find the best rented property insurance?
To start your quote, you'll just need to answer a few questions about your rental property – for instance, we'll ask you things like:
The type of property you want to insure, eg a detached house, a semi, a top floor flat, a cottage or a bungalow
The type of tenants that are likely to live in your rental, for example students, professionals or whether it's an HMO.
How long you've owned the property, when it was built and where it is located
The type of cover you want, for instance buildings insurance only or buildings and contents cover combined.
Whether or not you've had made claims in the last few years.
It's important to answer any questions as accurately as you can. Not declaring something to your insurer or not telling them about a change in circumstances could invalidate your policy – which means your insurer can refuse to pay out.
For instance, if you usually let to professionals but end up renting to students, it's worth telling your provider about the change as it could affect your cover.
Can I buy house insurance for more than one rental property?
Yes, many insurance providers will be happy to provide you with a landlord insurance policy that covers multiple properties – this type of policy is often known as property portfolio insurance.
In fact, not only is it possible to take out this kind of policy, but some insurance providers will even give you a discount if you're insuring multiple properties under a single policy, so property portfolio insurance could prove more cost effective than a series of separate landlord policies for each property you own.
How to find the best landlord insurance for rental property
Finding the best insurance for your rental is easy when you search with us at Quotezone.co.uk. We work with a wide range of trusted providers so you can be confident about getting a quote that meets your needs and your budget which means you won't have to compromise on cover.
To get rented property insurance quotes simply answer a few short questions and let us do the hard work for you.
Landlord Insurance Comparison