Compare Buy To Let Insurance Quotes Now
Cheap Buy to Let Insurance
Quotes from UK insurance providers

One short form – save time & money
Policies and deals from industry leading insurance providers, including





























---
Looking for cheaper insurance?
Secure & Encrypted
We guarantee your confidence when shopping online by following the latest internet security standards.
Over three million users
Join our ever-growing list of satisfied customers today.
You could save time and money
Get your quotes by filling in one simple form, compare prices, and start saving.
Independent and unbiased service
We aren't owned by or have any investment from any insurance company.
What people have to say about us
Thank you this is best one
Very easy website to use, vast amount of quotes to choose from and lots of information about each policy. Good prices as well.
4.75/5 from 2913 customer reviews
Compare landlord insurance for buy-to-let properties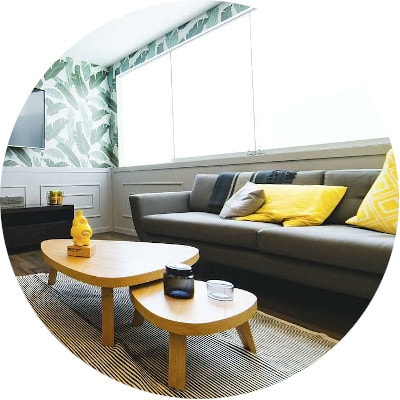 Buy-to-let properties are very popular investments in the UK, with a 22% increase in first time buy-to-let landlords following the pandemic. With over 85% of landlords looking to insure just one property, we know that the majority of landlords view buying to let as an investment rather than a full time job. In addition to being an asset, your buy-to-let house or apartment also comes with a number of responsibilities – from deposit protection to gas safety certificates, and from Energy Performance Certificates (EPCs) to making sure smoke detectors are in good working order, there's a lot to remember.
While all these demands can mean buy-to-let property insurance gets pushed down the list, it really is worth taking out a suitable policy in order to protect your investment.
Of course, just because it's a wise idea doesn't mean you should pay over the odds for your buy-to-let insurance. By shopping around and getting quotes from multiple insurance providers you stand a better chance of finding a suitable policy at a reasonable price.
---
What is buy-to-let insurance?
Also known as landlord insurance, it's a type of policy aimed at anyone who rents out property to tenants.
Rather than being a single, standalone insurance product, these types of policies usually bundle together different kinds of insurance that each cover different risks – known as 'insured events'. Insured events can include fire, flood, storms, subsidence, theft, vandalism and even rent arrears.
Some buy-to-let insurance policies also cover you for certain liabilities – which are claims made against you if someone blames you for injury or damage to their belongings. For example, a tenant could take you to court if they slipped on a loose kitchen tile in your property and broke their ankle.
Why do I need buy-to-let home insurance?
Landlord insurance isn't a legal requirement for buy-to-let landlords in the UK, although some mortgage lenders will insist that you have landlord building insurance at the very least in order to protect your investment (and their repayments).
Whether or not you're required to have it, though, if you do own a rental property or a portfolio of buy-to-lets it can save you significant amounts of money in the long run if something does go wrong. Without the benefit of a relatively cheap buy-to-let insurance policy in place you could find yourself footing the bill for very expensive repairs or even court claims.
It's also worth bearing in mind that buy-to-let insurance is different from standard home insurance because the risks you face as a landlord are very different to those of an owner-occupier. If you tried to claim for a rental property against a standard home insurance policy it's highly likely your insurer would refuse to pay out.
What does buy-to-let house insurance include?
Insurance for buy-to-let properties is tailored to the landlord's specific situation and requirements, so what's included will depend on the type(s) of cover you require for your rental property. In most cases you'll be able to combine options including:
Buildings insurance – compensates you for any structural damage caused by an insured event.
Landlord contents cover – covers any furniture or soft furnishings you provide as part of the tenancy agreement, such as curtains, electrical goods like a dishwasher as well as smaller items like glasses, crockery and cutlery.
Landlord liability – pays for legal fees and compensation if your tenant, their guests or tradesperson has an accident on your property and blames you for their injuries or damage to their property.
Unoccupied property insurance – protects your property if it's empty in-between tenancies.
Rent guarantee insurance – compensates you if your tenant stops paying their rent, and is also known as tenant default insurance.
Loss of rent insurance – covers rent if your property is temporarily uninhabitable and your tenant has to move out (for example if it's being repaired after a fire).
Alternative accommodation – if your tenants have to move out because of an insured event, this covers their accommodation costs. You'll only need this if your tenancy agreement says that you're responsible for finding tenants alternative accommodation so it's worth double checking the terms of your contract.
Landlord home emergency cover – meets the cost of dealing with emergencies like burst pipes, power cuts and also broken windows and doors if they're considered to be a risk to security.
Boiler breakdown – some insurers include this within their home emergency plans but it's sometimes available as a standalone option.
Accidental damage insurance – covers the cost of repairing unintentional damage for instance, spilt red wine on pale carpets or DIY mishaps.
Legal expenses cover – pays for legal advice if you want to resolve a dispute in court – for example, rent arrears or if you need to evict a tenant.
Malicious damage – covers the cost of damage caused deliberately by tenants.
How much cover do I need for buy-to-let buildings insurance?
To work out the amount of buildings insurance you need (the sum insured) you'll need to estimate how much it would cost to rebuild your property. Most insurers will work this out based on the number of rooms there are so don't worry too much if you're not entirely sure.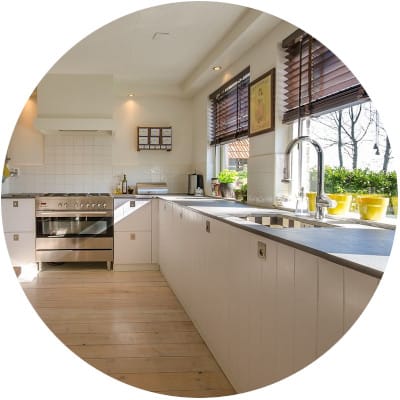 If you also need contents cover, you'll need to calculate the value of the items you provide as if they were new.
How much does buy-to-let property insurance cost?
Your premium will depend on the types of insurance you bundle together – the more risks you're covered for, the more your policy is likely to cost.
While it's tempting to cut the cost by opting for a very simple landlords insurance policy, it could end up costing you more if you discover you're not covered for something that goes wrong. To make sure you don't miss out any essentials, make a note of 'must have' features like buildings and contents cover or landlord liability before you start comparing so you're not swayed by price alone.
Start your buy-to-let insurance comparison
At Quotezone.co.uk we understand that sorting out your buy-to-let insurance can be time consuming, especially if you have more than one rental – which is why we make it easy to compare quotes and find a cheaper policy.
To compare cheap buy-to-let insurance quotes just fill out this short form and we'll do the searching for you.
Landlord Insurance Comparison