DSS Landlord Insurance
Cheap DSS Insurance Quotes
Quotes from UK insurance providers

One short form – save time & money
Policies and deals from industry leading insurance providers, including































---
Looking for cheaper insurance?
Norton secured
Our quote form uses 128-bit SSL encryption for your peace of mind.
Over three million users
Join our ever-growing list of satisfied customers today.
You could save time and money
Get your quotes by filling in one simple form, compare prices, and start saving.
Independent and unbiased service
We aren't owned by or have any investment from any insurance company.
What people have to say about us
Perfect services…
Peterborough, United Kingdom
Very helpful web. Thank you
4.74/5 from 2194 customer reviews
Compare DSS Landlord Insurance Policies Now
---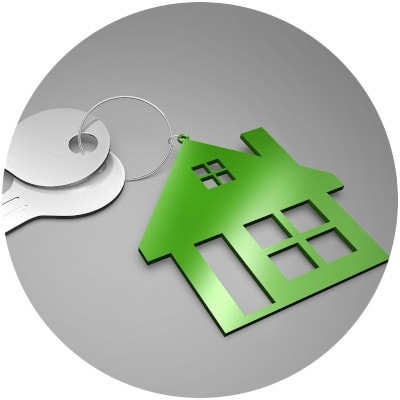 Renting out property doesn't come with any guarantees, no matter who you rent to. But tenants receiving housing benefit are often seen as a higher risk than some other types of tenants, which means DSS landlord insurance sometimes costs more than an insurance policy for a rental property that is let out to other types of tenants.
That's why it's a wise idea to compare DSS landlord insurance quotes from a wider range of insurance providers before you decide on which one to go with. That way you stand a better chance of finding the right insurance at a fair price.
What is DSS landlord insurance?
It's a landlord insurance policy aimed at anyone renting a property to a tenant claiming housing benefit – now called the Local Housing Allowance (LHA). The term DSS is a throwback to the old Department of Social Security, who oversaw benefits payments before it was replaced by the Department for Work and Pensions back in 2001. Some people in the property sector still refer to these tenants as 'DSS tenants', even though the department itself has been renamed.
Why do I need landlord insurance for DSS tenants?
Landlord insurance plays a vital part in protecting your rental property (or portfolio of properties, if you own more than one), regardless of who you rent to. Policies can protect the building itself and any contents you provide, as well as covering legal costs if you're involved in a dispute.
You don't need landlord insurance by law, but if you have a buy-to-let mortgage your lender could insist you take out a simple, bare-bones policy to cover the building at the very least.
In the past, some insurers were wary of insuring landlords who rented to housing benefit tenants because their less stable financial position could mean they were more likely to default on their rent – resulting in a claim. Of course, the truth is that any tenant has a risk of defaulting, especially in tough economic times.
Today, there are safeguards in place to make sure that landlords receive payment by the council if a tenant defaults and some councils now pay landlords directly. All of this means less risk from an insurance point of view, so there it should now be easier than ever to find landlord insurance for DSS tenants.
What does the best landlord insurance for DSS tenants include?
Landlord insurance combines different types of insurance to give you a package with all-round protection regardless of how your tenant pays their rent. A basic landlord insurance policy should at least include:
On top of these essentials, you can add on other types of insurance, for example:
Do I need DSS rent guarantee insurance?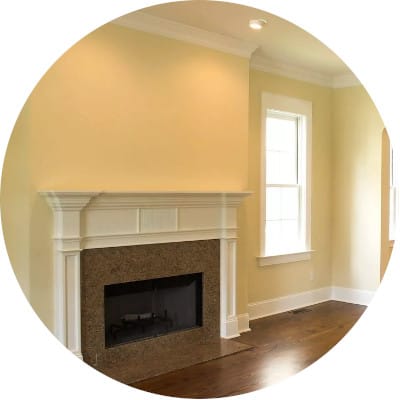 A tenant defaulting on their rent payments is a significant risk for all landlords, so it's definitely worth considering rent guarantee insurance for your DSS tenants.
However, it's important to bear in mind that because many insurers view DSS tenants as representing a higher risk of default, it is sometimes harder to find DSS rent guarantee insurance.
You'll also be required to run credit checks and affordability checks before you take out rent guarantee insurance. While these checks will have to be performed no matter who you're renting to, because housing benefit claimants are usually lower income households there is a higher risk that they might not meet your insurance provider's requirements for rent guarantee insurance.
Is DSS landlord insurance more expensive than other types of landlord cover?
Landlord insurance for DSS tenants can be more expensive than if you were renting to a full-time professional, but the actual premiums you're quoted will depend on a wide range of variables, including the specifics of the property itself.
To work out your premium, insurers take a number of factors into consideration, such as:
It's important to answer any questions accurately, because failure to provide the right details could invalidate your policy.
How can I get cheap landlord insurance for DSS tenants?
When it comes to insurance, it's crucial to check the features included as well as any terms and conditions set out rather than base a decision on price alone.
If you've seen a policy you like but want to lower the cost further, think about:
Search for DSS insurance
Searching for landlord insurance is quick and easy at Quotezone.co.uk – with just one short form to fill in, you could have a range of DSS insurance quotes to choose from in just a few short minutes.
Landlord Insurance Comparison