Cheap DSS Insurance Quotes
Compare DSS Landlord Insurance Policies Now
---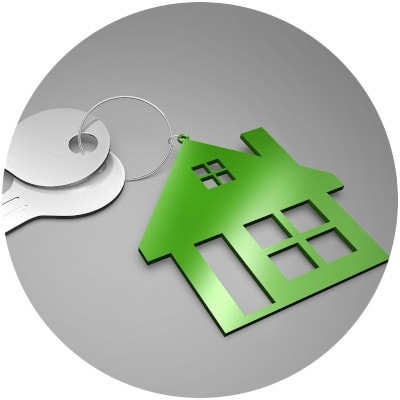 Renting out property doesn't come with any guarantees, no matter who you rent to. But tenants receiving housing benefit are often seen as a higher risk than some other types of tenants, which means DSS landlord insurance sometimes costs more than an insurance policy for a rental property that is let out to other types of tenants.
That's why it's a wise idea to compare DSS landlord insurance quotes from a wider range of insurance providers before you decide on which one to go with. That way you stand a better chance of finding the right insurance at a fair price.
What is DSS landlord insurance?
It's a landlord insurance policy aimed at anyone renting a property to a tenant claiming housing benefit – now called the Local Housing Allowance (LHA). The term DSS is a throwback to the old Department of Social Security, who oversaw benefits payments before it was replaced by the Department for Work and Pensions back in 2001. Some people in the property sector still refer to these tenants as 'DSS tenants', even though the department itself has been renamed.
Why do I need landlord insurance for DSS tenants?
Landlord insurance plays a vital part in protecting your rental property (or portfolio of properties, if you own more than one), regardless of who you rent to. Policies can protect the building itself and any contents you provide, as well as covering legal costs if you're involved in a dispute.
You don't need landlord insurance by law, but if you have a buy-to-let mortgage your lender could insist you take out a simple, bare-bones policy to cover the building at the very least.
In the past, some insurers were wary of insuring landlords who rented to housing benefit tenants because their less stable financial position could mean they were more likely to default on their rent – resulting in a claim. Of course, the truth is that any tenant has a risk of defaulting, especially in tough economic times.
Today, there are safeguards in place to make sure that landlords receive payment by the council if a tenant defaults and some councils now pay landlords directly. All of this means less risk from an insurance point of view, so there it should now be easier than ever to find landlord insurance for DSS tenants.
What does the best landlord insurance for DSS tenants include?
Landlord insurance combines different types of insurance to give you a package with all-round protection regardless of how your tenant pays their rent. A basic landlord insurance policy should at least include:
Landlord buildings insurance – this pays for any structural repairs needed, it also covers the cost of rebuilding your property if it was completely destroyed because of an inured event. Insured events are incidents that your policy will pay out for – such as fire, flood, subsidence, storm damage, theft and vandalism. Buildings cover also protects any permanent fixtures and fittings like bathroom suites and kitchen cupboards.
Landlord contents insurance – If you rent your house or flat on a furnished basis this type of cover can protect the contents you provide.
Landlord liability insurance – covers legal fees and compensation if a tenant, guest or other visitor has an accident or has belongings damaged because of your property. For example, if your tenant tripped over a step and broke their arm.
Unoccupied property insurance – protects your rental property even when it's empty.
On top of these essentials, you can add on other types of insurance, for example:
Legal expenses – pays legal fees if you need to go to court, for instance, if you wanted to evict a tenant or sue a building firm for poor workmanship.
Rent guarantee insurance – compensates you if a tenant stops paying their rent (also known as tenant default insurance). It's worth bearing in mind that it is still sometimes a little harder to get this type of add-on if you're renting your property to DSS tenants.
Loss of rent insurance – covers lost income if your tenant is forced to move out because of an insured event, for example if the property was flooded.
Alternative accommodation – pays to temporarily rehome your tenant if they have to move out because of an insured event. You only need this if your tenancy agreement says you have to provide alternative accommodation.
Landlord home emergency cover – covers household emergencies like burst pipes and unplanned power cuts. Some contracts also include boiler breakdown cover as part of this.
Accidental damage insurance – pays to repair unintentional damage.
Malicious damage – compensates damage done by your tenants on purpose.
Do I need DSS rent guarantee insurance?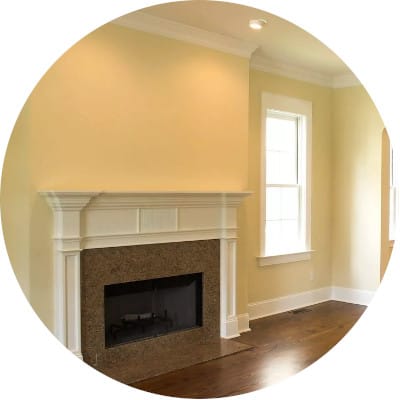 A tenant defaulting on their rent payments is a significant risk for all landlords, so it's definitely worth considering rent guarantee insurance for your DSS tenants.
However, it's important to bear in mind that because many insurers view DSS tenants as representing a higher risk of default, it is sometimes harder to find DSS rent guarantee insurance.
You'll also be required to run credit checks and affordability checks before you take out rent guarantee insurance. While these checks will have to be performed no matter who you're renting to, because housing benefit claimants are usually lower income households there is a higher risk that they might not meet your insurance provider's requirements for rent guarantee insurance.
Is DSS landlord insurance more expensive than other types of landlord cover?
Landlord insurance for DSS tenants can be more expensive than if you were renting to a full-time professional, but the actual premiums you're quoted will depend on a wide range of variables, including the specifics of the property itself.
To work out your premium, insurers take a number of factors into consideration, such as:
Where your rental property is located
How old the property is
The type of building it is – for instance, a detached house, a semi, a terraced, a bungalow or a flat
Whether or not it has a flat roof, a timber frame or a thatched roof
Whether or not it has ever experienced subsidence or has been underpinned
The optional extras you want to add to your policy - a totally comprehensive policy will obviously cost more than a very basic policy
Whether or not you've made any claims on your landlord insurance in the past five years.
It's important to answer any questions accurately, because failure to provide the right details could invalidate your policy.
How can I get cheap landlord insurance for DSS tenants?
When it comes to insurance, it's crucial to check the features included as well as any terms and conditions set out rather than base a decision on price alone.
If you've seen a policy you like but want to lower the cost further, think about:
Paying for your policy in one go – which means you avoid any monthly interest charges.
Investing in security – things like burglar alarms, secure locks on doors and windows or even CCTV can all help cut the cost of insurance.
Increasing your excess – this can help lower your overall premium but make sure it's still affordable because you'll have to pay it for a claim to go ahead.
Insuring more than one property – providers often give discounts for each additional property you insure, so if you own several rental properties it could be cheaper to opt for a multi-property landlord insurance policy.
Search for DSS insurance
Searching for landlord insurance is quick and easy at Quotezone.co.uk – with just one short form to fill in, you could have a range of DSS insurance quotes to choose from in just a few short minutes.