Compare flood risk home insurance now
Cheap Flood Risk Home Insurance
Quotes from UK insurance providers

One short form – save time & money
Policies and deals from industry leading insurance providers, including












---
Looking for cheaper insurance?
Secure & Encrypted
We guarantee your confidence when shopping online by following the latest internet security standards.
Over three million users
Join our ever-growing list of satisfied customers today.
You could save time and money
Get your quotes by filling in one simple form, compare prices, and start saving.
Independent and unbiased service
We aren't owned by or have any investment from any insurance company.
What people have to say about us
Thank you this is best one
Very easy website to use, vast amount of quotes to choose from and lots of information about each policy. Good prices as well.
4.75/5 from 2914 customer reviews
Flood-risk home insurance
---
If your house or ground-floor flat is located on a floodplain (meaning it's adjacent to a river or shore that's prone to flooding) you could find it surprisingly difficult to find a cheap home insurance policy…and some insurers may refuse point-blank to insure your property.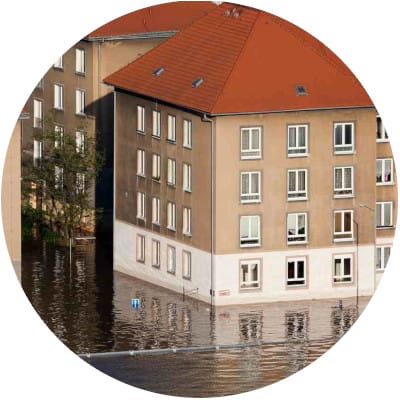 Of course, if you've claimed on your insurance in the past after your home was damaged by flooding then you might already be bracing yourself for a significantly higher home insurance premium, but there's also the possibility that insurance providers might class your house as a 'flood-risk property' even if you've never experienced flooding yourself.
That's why it might be a good idea to use an online flood map (such as this one from the UK government) to check your property's level of flood risk before you take out buildings insurance or building and contents insurance.
If your property has been built on land that's classified as 'flood zone 3' or 'flood zone 2' and you're struggling to find cheap property insurance it's vital that you compare quotes from a wide range of insurance providers – that way you'll be more likely to find a policy that meets your needs at a price that doesn't break the bank.
Compare flood-risk home insurance policies now
Home insurance for flood-risk properties: a guide to staying above water
Why is flood-risk home insurance more expensive if I've never experienced flooding in my property?
It's possible that other people in your neighbourhood have claimed for flood damage in the past, and that type of historical claims data can affect insurance premium calculations for nearby properties.
However, even if neither you nor your neighbours have experienced flooding in the past, if your home is built on a floodplain insurance providers will still view the property as a significantly higher insurance risk, and their premiums will almost always be higher to reflect that elevated risk.
If flood defences have been constructed in my area will this reduce my home insurance premiums?
Yes, it could do.
In addition to taking the area's flood zone classification into account when calculating the premium for your home insurance policy, many insurance providers will also consider whether the government, local council or Environment Agency has constructed permanent flood defences along the banks of the river.
In some cases this could mitigate some of the flood risk for your property, which could in turn result in cheaper home insurance quotes.
Will I be offered cheaper home insurance if I install flood doors?
Many insurance providers do take anti-flood doors and other permanent flood defence features into account when calculating insurance premiums – provided they meet the appropriate industry standards (such as the BSI's PAS 1188 standard, for instance) and have been installed by an industry professional.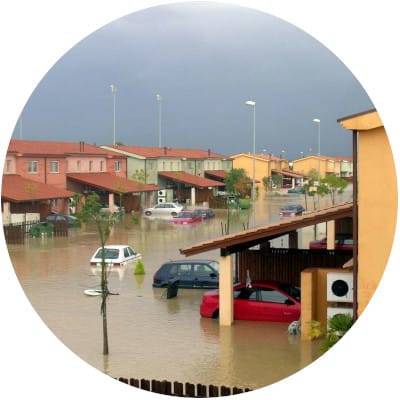 What else can I do to reduce the cost of my home insurance?
Beyond installing flood doors, airbricks, non-return valves or other flood defences, there are a few other steps you can take that might increase your chances of finding a cheaper home insurance policy.
For instance, you could:
Install a burglar alarm, which could make it less likely that your home will be targeted by thieves
Install high quality locks on the property's windows, which can also help to reduce the risk of break-ins
Ensure your property isn't left unoccupied for extended periods of time (unoccupied properties have a higher risk of developing mould or suffering water damage due to cracked water pipes, so if your home is going to be left empty for more than 30 days it might be a good idea to invest in an unoccupied home insurance policy)
Install smoke alarms on each floor of the house, which can reduce the risk of fire
Agree to a higher excess, which should lower your premium a little.
If I'm a tenant will the property's history of flooding affect my tenants' insurance policy?
Yes, if you're a tenant you could find that your tenants' insurance or contents insurance policy might cost considerably more if the rental property has a history of flooding, since flood damage is likely to affect both the building itself and the contents of that building.
Of course, you won't need to insure the actual building if you're a tenant – that will be your landlord's responsibility.
Non Standard Home Insurance Comparison