Leyland van insurance quotes
Cheap Leyland Van Insurance
Quotes from UK insurance providers

Access 1000s of discounts & unlimited cashback with Quotezone Rewards
Don't have your registration number? No problem, click here.
Search and compare cheap quotes from over 60 UK van insurance providers, including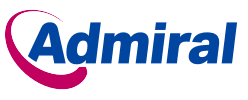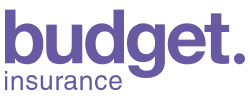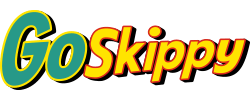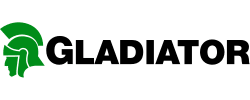 ---
Looking for cheaper insurance?
Search over 60 different van insurance providers
Quotezone increases your chance of finding a great deal by searching the market for you.
Buy online or by phone
Purchase your van policy quickly and easily, monthly and annual payment options available.
You could save time and money
Get your quotes by filling in one simple form, compare prices, and start saving.
Over three million users
Join our ever-growing list of satisfied customers today.
Norton secured
Our quote form uses 128-bit SSL encryption for your peace of mind.
Independent and unbiased service
We aren't owned by or have any investment from any insurance company.
What people have to say about us
Very helpful and understanding
4.74/5 from 2216 customer reviews
Leyland Van Insurance
---
Leyland Motors was a British automobile manufacturer of lorries and buses. The company later on became nationalized and became British Leyland Motor Corp. and that was shortened to just British Leyland. Leyland Motors began operations initially in 1896 as the Lancashire Steam Motor Co., then renamed Leyland Motors in 1907. They produced the first 1.5 tonne capacity steam van. During World War II, Leyland Motors built the Cromwell tank from 1943 on. They contributed to the war effort as most vehicle manufacturers did and after the war they continued to manufacture the Centurion tank.
After the war, Leyland Motors acquired a number of companies and also went through a number of reorganisations and eventually merged their holdings as the British Motor holdings and number of other companies which included Daimler, Guy, Austin and Morris Commercial bus and Lorries to become British Leyland Motor Corp. This was the first time that so many famous British marques were included in one organisation.
The merger of so many companies created many problems inside the new company. Some of the company's produced duplicate products and competed with each other. The results were inefficient use of resources and financial difficulties leading to the British government providing financial support in 1974. In 1975 the company British Leyland group was nationalized and split into four divisions: Leyland Truck, Leyland Bus. Leyland merged with DAF trucks of the Netherlands in 1987 and traded as Leyland DAF in the UK. In 1993 the company went into bankruptcy and was later purchased through a management buyout and became LDV Limited. In 1998 the company was acquired by the US truck manufacturer Paccar and now the Leyland assembly plant in northwest England produces around 14,000 trucks per year of which approximately one third are sold in the European Union.
Leyland produced a number of buses and trucks including the following models over the years: Titan from 1927 until 1970, Tiger which was a front engine bus, Atlantean from 1956 until 1986, Leopard from 1959 until 1982, Panther, National from 1969 until 1985, Fleet Line from 1973 until 1980, the Titan B15 from 1974 until 1984, Victory mark two from 1978 to 1981, Olympian from 1979 until 1993, Tiger – mid engine from 1979 until 1992, the B21, Royal Tiger for 1982 until 1987, Lynx from 1984 until 1992, Lion for 1985 until 1988 and Swift for 1987 until 1991.
British Leyland is one of the famous marques in the UK and is responsible and has had influence on many different cars throughout its history. It also provides significant employment for many residents of the UK and continues to this day to provide employment as well as automobiles for the UK market, the European market and beyond. Automobile such as Triumph, Morris, Austin, Rover, Jaguar, Leyland Princess, and GB, and many more have all been manufactured at sometime or another by British Leyland.
The British Leyland company has also gone through many changes throughout the years between various mergers and divestitures.