E-Bike Insurance
Compare Electric Bike Insurance Quotes
Compare quotes from a range of providers

Access Cashback & Rewards

97% of reviewers recommend us
Compare quotes from a wide range of UK insurance providers, including





---
Looking for cheaper insurance?
Search a range of different insurance providers
Quotezone increases your chance of finding a great deal by searching the market for you.
Buy online or by phone
Purchase your bicycle policy quickly and easily, monthly and annual payment options available.
You could save time and money
Get your quotes by filling in one simple form, compare prices, and start saving.
Over three million users
Join our ever-growing list of satisfied customers today.
Secure & Encrypted
We guarantee your confidence when shopping online by following the latest internet security standards.
Independent and unbiased service
We aren't owned by or have any investment from any insurance company.
What people have to say about us
Thank you this is best one
Very easy website to use, vast amount of quotes to choose from and lots of information about each policy. Good prices as well.
4.75/5 from 2914 customer reviews
e-Bike Insurance: compare cheap insurance for electric bikes
---
The British government's Cycle to Work scheme was launched in 1999 to encourage commuters to take up cycling as a greener, healthier alternative to driving to work, which in turn could help the government meet its environmental targets and reduce road traffic congestion.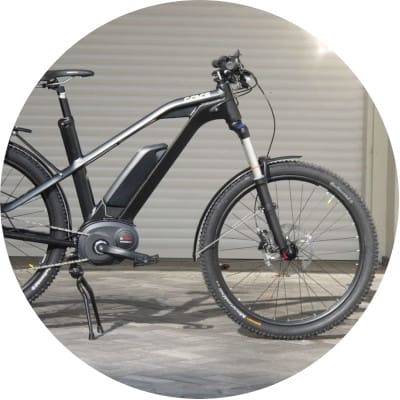 However, in the past most electric bikes couldn't be purchased under the Cycle to Work scheme because they cost more than the government's upper limit of £1,000.
Fortunately that limitation was removed in June 2019, which means higher-end bicycles can now be purchased through the scheme – including ebikes.
Of course, the more valuable your bike is the more you stand to benefit from taking out a bicycle insurance policy, so if you've decided to invest in an ebike it would be a wise idea to also invest in e-bike insurance.
Is ebike insurance a legal requirement in the UK?
No, in every part of the UK (including Northern Ireland now, since a legislative change in 2019) an electric bike is treated in much the same way as an ordinary push bike or road bike, which means electric bike insurance isn't mandated by law.
It's still worth considering though, particularly since electric bikes tend to be fairly valuable and often represent an attractive target for opportunistic thieves. 
Does e-bike insurance include breakdown cover?
Unlike insurance policies for mountain bikes, trials bikes and other bicycles that aren't motorised, some electric bike insurance policies do include breakdown cover as standard.
And if the particular ebike insurer you decide to go with doesn't include breakdown cover as a standard feature of their electric bike insurance policies you should be able to add it for a small fee.
Is e-bike bike insurance worth the cost?
The answer to that question will largely depend on the premium you're being quoted for your electric bike insurance policy, and the insurance premium calculation will take a wide range of factors into account – your location, the crime rate in your area, the value of your e-bike, how you secure the bike when you're not riding.
With that in mind, the best plan is to compare bicycle insurance quotes and then decide if the ebike insurance policy you're being offered is worth the price the insurers are quoting.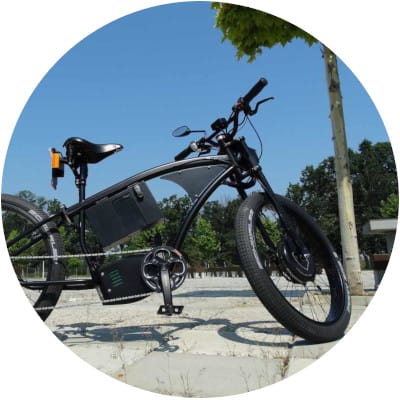 Can I forgo electric bike insurance if I have home contents insurance?
It depends on which home insurance provider you're currently with – some insurers will cover ebikes automatically up to a certain value, some will cover them provided you add them to your policy as a named item, and some may flat-out refuse to insure electric bikes.
It's also worth mentioning that many home insurance policies impose a 'single item limit', and if this limit is significantly below the value of your electric bike you would have to cover the difference yourself if your ebike was stolen and you needed to replace it.
Finally, some home insurance providers will only insure electric bikes while they're locked up at your home address, which means you wouldn't be covered when you're out and about.
How can I find cheap e-bike insurance?
There are a number of things you can do to increase your odds of finding cheap ebike insurance:
* Using a lock that has a Gold 'Sold Secure' rating: Given the fact that ebikes are usually reasonably valuable bicycles, most insurers will insist that you use a bicycle lock with the highest 'Sold Secure' rating.
* Keeping your electric bike in a locked garage when you're not riding it: As with car insurance, electric bike insurance is sometimes a little cheaper if you're able to keep your bike in a locked garage when you're not using it.
* Registering your ebike on bikeregister.com, the UK's national bike register database: It's free to register, and if you also buy one of the register's security marking kits the cost of your electric bike insurance could fall a little.
* Agreeing to a higher insurance excess: If you agree to a higher excess you may be offered slightly lower quotes for ebike insurance.
Bicycle Insurance Comparison