Compare road bike insurance quotes now
Cheap Road Bike Insurance
Compare quotes from a range of providers

Access Cashback & Rewards

97% of reviewers recommend us
Compare quotes from a wide range of UK insurance providers, including





---
Looking for cheaper insurance?
Search a range of different insurance providers
Quotezone increases your chance of finding a great deal by searching the market for you.
Buy online or by phone
Purchase your bicycle policy quickly and easily, monthly and annual payment options available.
You could save time and money
Get your quotes by filling in one simple form, compare prices, and start saving.
Over three million users
Join our ever-growing list of satisfied customers today.
Secure & Encrypted
We guarantee your confidence when shopping online by following the latest internet security standards.
Independent and unbiased service
We aren't owned by or have any investment from any insurance company.
What people have to say about us
First insurance I obtained. Good quotes and easy to distinguish which policy might be best for me ie with or without black box etc
Thank you this is best one
4.75/5 from 2915 customer reviews
Road Bike Insurance: compare cheap insurance quotes for your bicycle
---
The British government's Cycle to Work scheme, which was launched in 1999, has helped contribute to a sharp rise in the number road bikes sold in the UK in the past 20 years.
The scheme offers employees an opportunity to buy a bicycle (and related cycling equipment) tax-free by purchasing the bike via their employer, potentially saving the cyclist as much as 42%.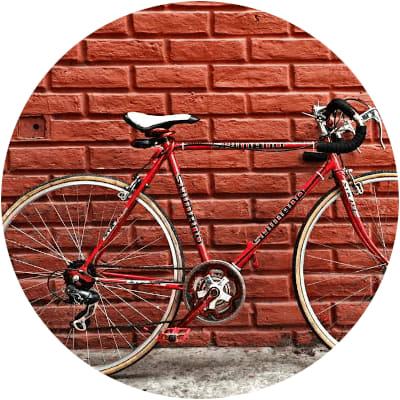 While the Cycle to Work scheme was originally limited to bikes that cost £1,000 or less, that limitation was removed in June 2019 and employees can now buy road bikes worth £2,000, £5,000 or even £10,000 through their employer's scheme.
Needless to say, the more valuable your road bike is the more you stand to benefit from taking out a relatively cheap road bike insurance policy.
Is road bike insurance a legal requirement if I'm cycling on the road?
No, unlike motorists, British cyclists are under no obligation to take out a bicycle insurance policy even if they do cycle on Britain's roads. However, there are a few very good reasons to consider insuring your bike, including:
The risk of theft: Approximately 300,000 bicycles are stolen in the UK each year, and a suitable road bike insurance policy is a relatively cheap way to protect yourself against the risk of your own road bike being stolen.
The risk of a personal liability claim: There's a chance a cyclist might be held personally liable if they injure a pedestrian or damage a third party's property and don't have suitable insurance in place.
The risk of personal injury: If you're injured yourself while riding your bike some road bike insurance policies may include a pay-out to cover medical bills and/or loss of earnings.
Is road bike insurance worth the cost?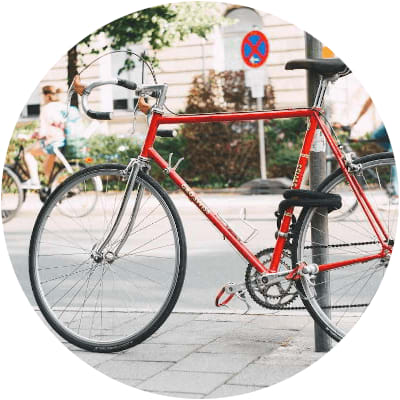 That largely depends on the value of your road bike and the road bike insurance premiums you're being quoted.
For instance, if you own a bike that's worth thousands of pounds and you're being quoted less than £100 a year to insure your road bike then you may well decide that's a bargain. Of course, your postcode, the crime rate in your local area and a wide range of other factors will influence how much your road bike insurance ultimately costs, so the best plan is to compare bicycle insurance quotes and then decide if the policy is worth the price the insurers are quoting.
How can I find cheaper road bike insurance?
While the value of your road bike isn't the only factor insurers will take into account when they're calculating your premium it certainly is an important factor, so if you're planning to buy a new bike through your employer's Cycle to Work scheme you should benefit from cheaper road bike insurance if you opt for a cheaper bike instead of a £10,000 model.
Beyond that, there are a number of other things you can do that will increase your odds of finding cheap bike insurance:
Adding your road bike to your home insurance policy: If your road bike is worth less than £1,000 you may well be able to add it to your home insurance policy, which would mean you wouldn't have to take out a standalone policy. However, it's important to check the small print before you sign on the dotted line, because some home insurance policies may stipulate that your road bike is only covered while it's at your own home.
Not lending your road bike to someone else: Many road bike insurance policies will only cover your bike when you're the one riding it, so if you lend your bike to a friend or family member it may not be insured while they're riding it.
Using an insurer-approved bike lock: Locks that are rated as 'Sold Secure' are approved by most pedal bike insurers, but whether or not you need a Gold, Silver or Bronze 'Sold Secure' lock will usually depend on the value of your road bike so it's important to check the small print on this.
Registering your road bike on bikeregister.com, the UK's national bike register database: It's free to register, and if you also buy one of the register's security marking kits the cost of your road bike insurance could fall a little.
Agreeing to a higher insurance excess: If you agree to a higher excess you'll be committing to covering a larger proportion of the cost yourself if you ever have to make a claim, which sometimes means you'll be offered cheaper road bike insurance quotes.
Bicycle Insurance Comparison