Compare cycling liability cover now
Cheap Cycling Liability Cover
Compare quotes from a range of providers

Access Cashback & Rewards

97% of reviewers recommend us
Compare quotes from a wide range of UK insurance providers, including





---
Looking for cheaper insurance?
Search a range of different insurance providers
Quotezone increases your chance of finding a great deal by searching the market for you.
Buy online or by phone
Purchase your bicycle policy quickly and easily, monthly and annual payment options available.
You could save time and money
Get your quotes by filling in one simple form, compare prices, and start saving.
Over three million users
Join our ever-growing list of satisfied customers today.
Secure & Encrypted
We guarantee your confidence when shopping online by following the latest internet security standards.
Independent and unbiased service
We aren't owned by or have any investment from any insurance company.
What people have to say about us
the price was right and the customer service excellent.
Poulton-le-Fylde, United Kingdom
Easy and great quote
Royal Tunbridge Wells, United Kingdom
4.75/5 from 2907 customer reviews
Cycling Liability Cover: compare quotes for bicycle insurance with cycling liability cover
---
More than 5 million people in the UK ride a bike at least once a week, and approximately 1.5 million cycle every day, according to data from the Department for Transport's Cycling and Walking Statistics.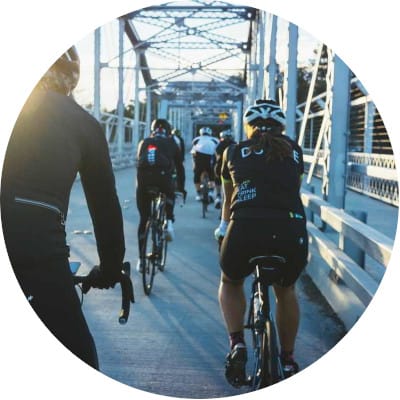 While many of those cyclists will choose to cycle on Britain's highways and byways, bicycle insurance is not a legal requirement in the UK even when the cyclist is riding alongside cars, vans and motorbikes that do have to be insured.
However, if a cyclist injuries a pedestrian or damages someone's property and they don't have a suitable British cycling insurance policy in place at the time of the accident they can be held just as liable as a motorist would be – the lack of insurance just means they'll have to cover the resulting legal fees and compensation payments themselves.
That's one of the reasons many cyclists in the UK decide to insure their bicycle – and why a significant number of them opt for an insurance policy that includes cycling liability cover.
Compare bicycle insurance with cycling liability cover now
Why do I need cycling liability cover?
Whether you're a motorist or a cyclist, if you injure a third party or damage their property through negligence or careless riding you run the risk of facing a liability claim. But unlike motorists, which will have third party insurance in place to protect them against just such an eventuality, cyclists will be expected to cover the resulting costs themselves unless they have suitable cycling liability cover in place.
If you do have this type of cycling insurance it means the insurer should cover most or all of the legal costs and compensation costs if you injured a pedestrian (or another cyclist, for that matter) or damaged a third party's property.
How much does cycling liability cover cost?
Cycling liability cover is usually included as a feature of your bicycle insurance policy – either as standard, or as an optional extra than you can choose to add to your policy.
Exactly how much it will cost to insure your road bike, mountain bike or trials bike, though, will depend on a wide range of personal factors, such as your postcode, the crime rate within a certain radius of that postcode, the type of pedal bike or electric bike you're insuring, the bike's insurable value, the type of lock you use when securing it, and the features and addons your policy includes.
Bearing all that in mind, the best way to get an accurate idea of how much your bicycle insurance with cycling liability cover is likely to cost is to use our bicycle insurance comparison service to compare quotes from a range of providers.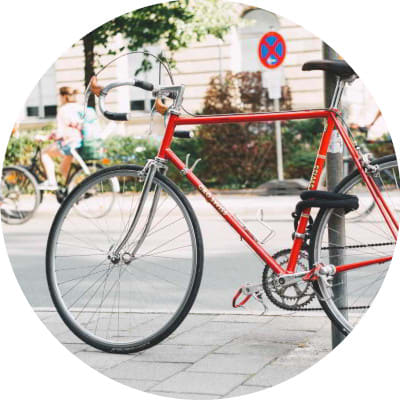 How can I find cheaper cycling liability cover?
Since cycling liability cover is usually bundled with your bicycle insurance, the key is to take the necessary steps to reduce the cost of your bicycle insurance. For instance, you should consider:
Keeping your bicycle in a locked garage when you're not riding it: As with car insurance, bicycle insurance is sometimes a little cheaper if you're able to keep your bike in a locked garage when you're not using it.
Agreeing to a higher voluntary excess: If you agree to a higher excess you may be offered slightly lower insurance quotes.
Paying annually: While it may be possible to sign up for a monthly payment plan, you might save a little on your insurance if you pay for the full year upfront.
Using a 'Sold Secure' rated bicycle lock: Most insurer-approved bicycle locks carry either a Bronze, Silver or Gold 'Sold Secure' rating.
Registering your ebike on bikeregister.com, the UK's national bike register database: It's free to register, and if you also buy one of the register's security marking kits the cost of your bike insurance could fall a little.
Bicycle Insurance Comparison