Compare motorbike fleet insurance quotes now
Cheap Motorbike Fleet Insurance
Quotes from UK insurance providers

One short form – save time & money
Policies and deals from industry leading insurance providers, including






























---
Looking for cheaper insurance?
Secure & Encrypted
We guarantee your confidence when shopping online by following the latest internet security standards.
Over three million users
Join our ever-growing list of satisfied customers today.
You could save time and money
Get your quotes by filling in one simple form, compare prices, and start saving.
Independent and unbiased service
We aren't owned by or have any investment from any insurance company.
What people have to say about us
I am very pleased with the insurance deal you got me
Quick and easy to use and also very competitive
4.81/5 from 16 customer reviews
Motorbike fleet insurance
---
If you (or your small business) own a number of motorbikes it might be good idea to insure all of those vehicles under a single motorbike fleet insurance policy, since this can often save you both time and money.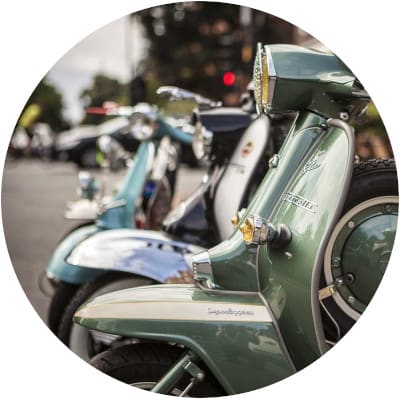 It's vital that you compare quotes from a wide range of providers when you're taking out fleet insurance, though…and that's where we come in.
Quotezone.co.uk's fleet insurance comparison service can help small businesses and motorbike enthusiasts find a more competitive quote for their fleet of bikes by comparing prices from a wider range of insurance providers.
Compare motorbike fleet insurance quotes now
Who needs motorbike fleet insurance?
Fleet policies are aimed at businesses and private owners who need to insure more than one motorbike.
If you've got other vehicles, like cars or vans, a multi-vehicle fleet policy will let you insure all of them on a single plan too.
How many motorbikes can I have on one fleet policy?
Insurers have their own rules about how many bikes you need to own in order to qualify for fleet insurance, but in many cases two motorbikes will be enough to count as a fleet.
Insurers may also limit the maximum number of motorbikes you can have. Some will cap it at four or five, while others will let you insure more.
Fleet policies are designed for convenience and can be tailored to your needs so you should be able to find a policy to suit.
What are the benefits of motorbike fleet insurance?
Having all your motorbikes on one policy cuts down on admin – you'll only have one set of paperwork to deal with, one renewal date to remember and one premium to pay.
If you ride some bikes more than others, a single policy also means you'll never forget to insure the ones you use less often.
Beyond saving time on paperwork and admin, fleet providers are also willing to give you discounts for each additional motorbike you add – more bikes means bigger savings.
How much could motorbike fleet insurance save me?
Fleet insurance is based on your own unique circumstances so it's tricky to pinpoint an average saving.
To work out your premium, insurers will consider factors that are unique to you or your business, for example:
Your driving record, or the record of riders you want to add to your motorbike fleet policy
The types of motorbike you own – powerful, expensive or unusual imports will often cost more to insure.
The number of miles you or your drivers clock up – higher mileage will usually result in higher premiums.
Modifications – any changes to the original model will cost you more to cover.
What levels of cover are there?
There are three levels of cover to choose from:
Third party only (TPO) – covers damage done to other people and their vehicles. It doesn't cover damage suffered by you or your motorcycle. This is the minimum you must have by law.
Third party, fire and theft (TPFT) – provides TPO cover and will pay for repairs or a replacement if your bike is damaged by fire or is stolen.
Comprehensive – gives you TPFT and also covers the cost of damage to your bike and property, even if an accident is your fault. This is typically the most expensive level of cover you can buy.
You can also add extra features to your policy to increase protection, for instance:
Breakdown cover and courtesy bike.
Goods in transit – insures any goods you're transporting; essential if you're a courier.
Accessories cover – insures your helmet and gloves.
Trackday cover – some insurers include this as standard but if not then you can add it for a small fee. You'll need to be clear about the type of activities you're doing, for example, if you're entering competitions or doing any stunts.
European cover – covers you while you're on the continent.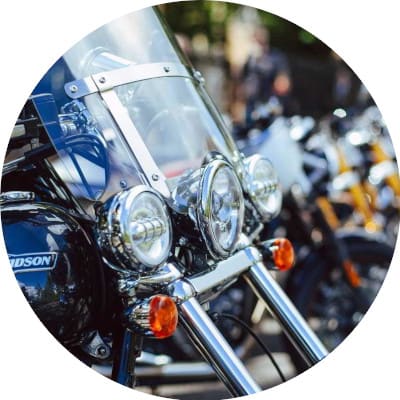 How can I lower the cost of my motorbike fleet insurance?
Fleet policies can often work out a lot cheaper than insuring each motorbike individually, but if you're keen to shave even more off your premium you should consider:
Paying for your policy annually rather than monthly
Agreeing to a higher voluntary excess
Storing motorbikes in a locked garage, if possible
Taking an advanced riding course (or getting your riders to take one).
Fleet Insurance Comparison