What's the difference between flood damage and 'escape of water'?
22/07/2021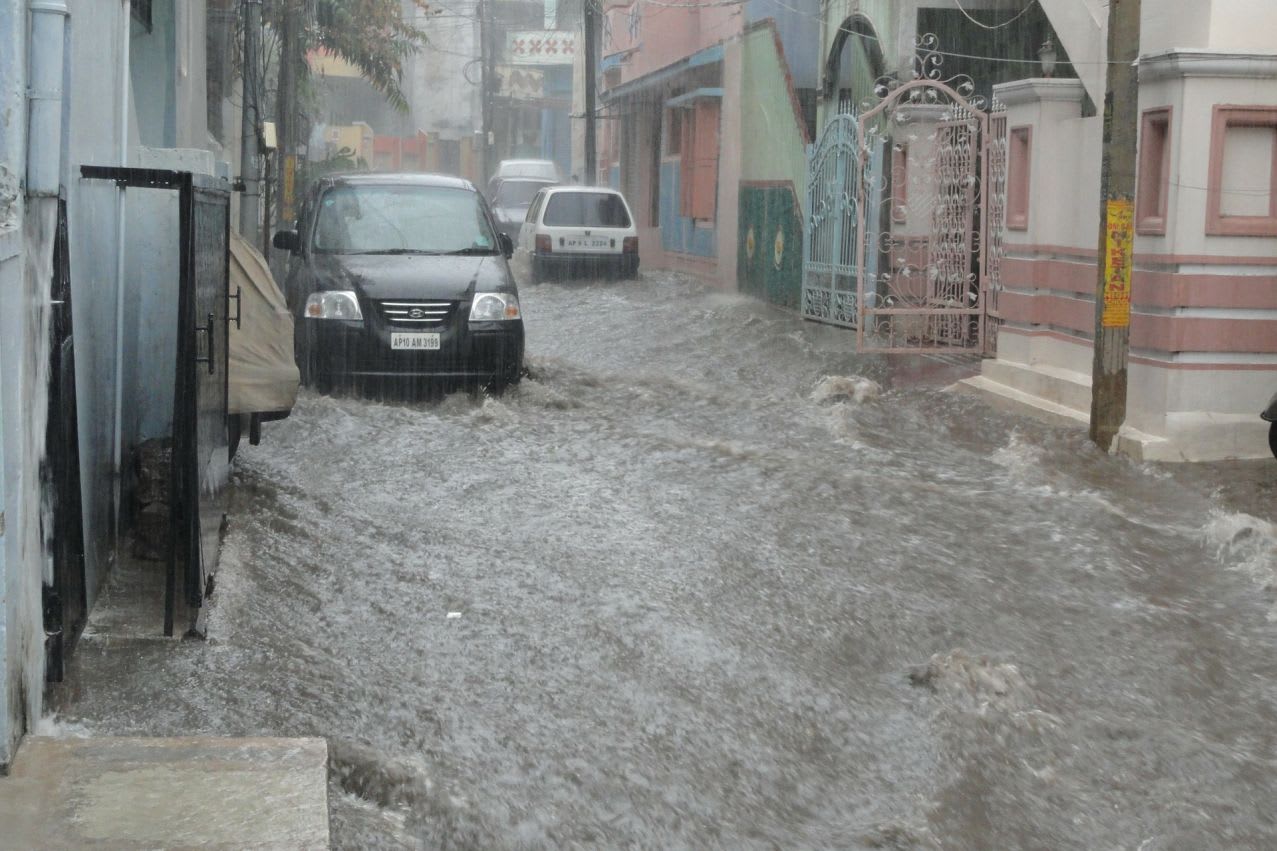 Most home insurance policies include cover for water damage as standard, but from an insurer's perspective there are different types of water damage and they aren't all treated the same. With some home insurance policies this could mean that your level of cover for some specific events isn't quite as robust as you might think – leaving you with an expensive surprise.
With that in mind, let's take a look at what the main differences you should bear in mind when you're comparing home insurance policies.
What is the difference between 'escape of water' and flooding?
From an insurance perspective, when your home sustains water damage that damage is split into two categories:
Escape of water – this is water damage caused by something inside your home and could include leaking pipes or temperamental appliances like dishwashers. Escape of water can also include damage caused by a neighbouring house or flat – for instance if a water tank burst and water seeped through into your home.
Flooding – this is water damage caused by something outside your property, either a man-made event like a burst mains water pipe in your street, or a natural event like a river that has burst its banks.
---
We can help you find home insurance that covers water damage by comparing policies from up to 50 different providers
---
Will a standard home insurance policy cover me for both escape of water damage and flood damage?
While policy features and exclusions will vary from one home insurance provider to the next, in general most policies will compensate you for both escape of water damage and flood damage. However, the exact level of cover you get depends on the specific policy you opted for, and many will carry clauses that could affect your right to claim for water damage. For instance:
General maintenance – Most buildings and contents insurance policies (and most standalone contents insurance policies if you're a tenant rather than a homeowner) will carry a clause indicating that your home must be 'in good repair'. In practice this means it's up to you to keep on top of jobs like clearing gutters and lagging exposed pipes, and you will also have to ensure that your home appliances are in good working order (or get your landlord to do so if you're a tenant). If you fail to take these steps and subsequently claim for escape of water damage there's the risk that your claim might be denied.
Accidental damage – depending on the level of cover you have, you may or may not be covered for water damage caused by accidents like an overflowing bath. However, in some cases your insurer might agree to cover you for the resulting damage provided you agree to a higher excess, which is known as an 'escape of water excess'.
Is escape of water insurance invalid if a frozen pipe bursts in an empty property?
Most home insurance policies will have a section that specifically outlines what you need to do if your property is unoccupied for a relatively short period of time. As long as you meet the conditions set, and your home isn't unoccupied for an extended period, you should still be covered. Examples of precautions you might be expected to take include:
Lagging exposed pipes.
Setting the heating to keep the property at a certain temperature during winter months in order to avoid freezing pipes.
Opening the loft hatch to allow warm air to circulate.
Having someone check on the property on a regular basis.
However, it's important to bear in mind that if your property is left unoccupied for more than 30 consecutive days there's a good chance you won't be covered by your standard home insurance policy, because most standard policies only allow a home to be left empty for a maximum of one month. If you do plan to leave the house unoccupied for longer than this it might be worth taking out a short term home insurance policy to protect your home while it is unoccupied.
Does home insurance for flood risk areas cost more?
Yes, if your home is built on a known flood plain or it has suffered flood damage in the past you might have to take out a specific type of non-standard home insurance that's known as flood risk insurance. These policies are usually more expensive than a regular home insurance policy, since your property represents a higher insurance risk.
If you do live somewhere that is prone to flooding it's vital to check your policy documents to see what is and isn't covered and whether there are certain conditions you need to meet. For example, you might need to sign up for flood warnings or have flood defences in place.
---
We can help you find home insurance that covers water damage by comparing policies from up to 50 different providers
---
This article is intended as generic information only and is not intended to apply to anybody's specific circumstances, demands or needs. The views expressed are not intended to provide any financial service or to give any recommendation or advice. Products and services are only mentioned for illustrative rather than promotional purposes.
---
Compare Home Insurance
We search up to 50 home insurance providers to save you hassle and money