Compare short term unoccupied property insurance quotes now
Cheap Short Term Unoccupied Property Insurance
Quotes from UK insurance providers

One short form – save time & money
Policies and deals from industry leading insurance providers, including













---
Looking for cheaper insurance?
Norton secured
Our quote form uses 128-bit SSL encryption for your peace of mind.
Over three million users
Join our ever-growing list of satisfied customers today.
You could save time and money
Get your quotes by filling in one simple form, compare prices, and start saving.
Independent and unbiased service
We aren't owned by or have any investment from any insurance company.
What people have to say about us
Very easy to use website would definitely recommend!
Doncaster, United Kingdom
Easy web site to use also got my car insurance 150 pounds cheaper well worth the visit to Quotezone
4.74/5 from 2242 customer reviews
Compare home insurance quotes for short-term unoccupied properties
---
If you're planning a short holiday and your house is going to be unoccupied for a week or two your standard home insurance policy will usually cover you while you're away from home, but if the property is going to be empty for more than 30 consecutive days you might need to consider taking out an unoccupied home insurance policy instead.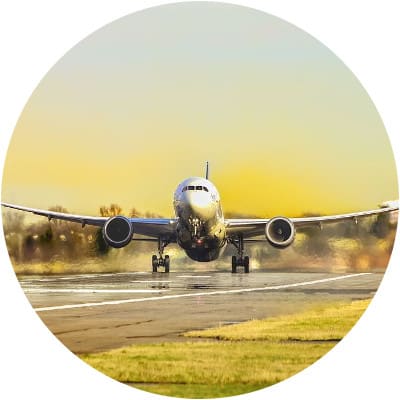 Of course, if the property is only going to be vacant for two or three months rather than a full year you probably don't want to fork out for an annual policy. Fortunately, there is a compromise – short-term unoccupied home insurance.
Compare short-term unoccupied property insurance policies now
Why does it cost more to insure a property that is temporarily unoccupied?
If a property is unoccupied for a few days at a time the chance of an issue developing while no one is home is fairly slim, but the longer a home is left empty the more likely it is to encounter some sort of problem – and the longer it will be before that problem is addressed.
For example, insurance claims data suggests that properties that are unoccupied for extended periods of time have a higher risk of developing mould, rising damp and leaks from broken water pipes, and since no one is home these problems sometimes aren't addressed for quite some time, which can often result in a lot more damage…and a much higher insurance claim.
Vacant properties may also be more appealing to squatters and vandals, and some burglars may be more likely to target unoccupied properties too since it means there's less chance of them getting caught.
Unfortunately those increased risks usually translate into higher insurance quotes.
Do I have to notify my insurer when I go away?
It depends on how long you're going for, as well as what type of home insurance policy you have.
If you have a standard buildings insurance or building and contents insurance policy you'll need to notify your insurer if you're going away for more than 30 days, and they may require you to take out a short-term unoccupied property insurance policy to cover your home during that period.
That's because most standard property insurance policies won't cover the property if it's unoccupied for more than 30 consecutive days.
If you've already taken out an unoccupied property insurance policy, though (whether annual or short-term), you shouldn't have to inform your insurer that the property is going to be vacant provided you will be returning home before your policy's expiry date.
Having said that, every insurance provider is different so it is worth checking your own policy documents to make sure you don't have other obligations you need to fulfil.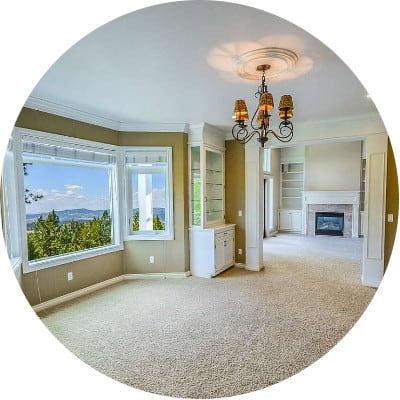 Should I get someone to housesit while I'm away?
It's certainly worth considering, especially if you already have a standard home insurance or contents insurance policy.
If you're going away for more than a month you would normally need to consider taking out a short-term unoccupied property insurance policy, but if a friend or family member moves into your house while you're away this wouldn't be necessary since your standard policy should then still apply.
Does short-term unoccupied property insurance cover the contents as well as the building?
Yes, it can do.
As with most home insurance policies, when you take out short-term unoccupied property insurance you can choose whether you'd like it to cover the building, the contents, or both.
So if you're a landlord and your buy-to-let property will be unoccupied until your next tenant moves in, for instance, you might only want to insure the building itself, but if the property is your main home and it contains all your worldly belongings it would be a wise idea to opt for a combined insurance policy.
Will my outbuildings be covered too?
Yes, short-term unoccupied home insurance policies can be used to insure your shed, garage or other outbuildings too, and you can also opt to cover the contents of those buildings provided they are securely locked while you're away.
Non Standard Home Insurance Comparison