Land Rover van insurance quotes
Cheap Land Rover Van Insurance
Quotes from UK insurance providers

Access 1000s of discounts & unlimited cashback with Quotezone Rewards
Don't have your registration number? No problem, click here.
Search and compare cheap quotes from over 60 UK van insurance providers, including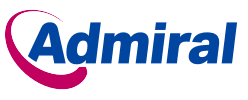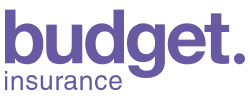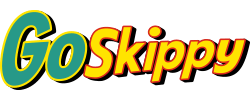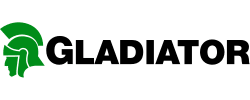 ---
Looking for cheaper insurance?
Search over 60 different van insurance providers
Quotezone increases your chance of finding a great deal by searching the market for you.
Buy online or by phone
Purchase your van policy quickly and easily, monthly and annual payment options available.
You could save time and money
Get your quotes by filling in one simple form, compare prices, and start saving.
Over three million users
Join our ever-growing list of satisfied customers today.
Norton secured
Our quote form uses 128-bit SSL encryption for your peace of mind.
Independent and unbiased service
We aren't owned by or have any investment from any insurance company.
What people have to say about us
Very helpful and understanding
4.74/5 from 2216 customer reviews
Land Rover Van Insurance
The very first Land Rover was designed and built in 1947 in Wales, which is part of the United Kingdom. The objective for the design was to build a farm vehicle that could be used to plough fields as well as to drive into town. The inspiration for the Land Rover came from the American World War II jeep. In fact the very first Land Rover had a centre steering column and was actually built on a jeep chassis.
---
The initial design of the Land Rover was actually dictated in part by the availability of materials. Immediately after the war, items such as steel as well as paint were in short supply. There was a supply of post war aircraft aluminium available in the surplus of army paint in various shades of green. As a result all models used aluminium construction and army surplus green paint. These choices, although dictated by availability rather than design intent led to the reputation for longevity in the toughest conditions and Land Rover earned its reputation in some of the most difficult situations available.
Land Rovers during the period became ubiquitous in many rural areas throughout the developing world and has been featured on many movies. As with many automobile companies, competition from Asia and Japan has caused the company to take steps to improve their product and compete with Asia and Japanese products. In the 1970s many areas in Africa and South America as well as Asia, the Land Rover was being replaced by the Toyota land cruiser. Subtle improvements to the Land Rover defender in the early 1990s and with the introduction of improved engines, has again made the Land Rover again the choice of many customers in the UK.
Land Rover models include the series I, II, and III which were the original Land Rover off road vehicles, the Defender, the Freelander – the compact crossover 4×4, Discovery/LR3 – a midsize off roader, the Range Rover – a full-size luxury off roader, and Range Rover Sport – full-size luxury crossover 4×4.
In addition a number of vehicles have been developed for use by the British army. These models of Land Rover include the 101 Forward Control and has also been called the Land Rover one ton. There is also another Land Rover called the ton Lightweight which is air portable and has a short wheel base from the series two and finally there is the Land Rover Wolf which is an updated Defender.
Land Rovers had been used by the UK and Commonwealth military on long-term civilian projects as well as on expeditions simply because of their superior off-road performance. The short wheel base is capable of tackling a gradient of 45 which is greatly superior when compared to urban 4×4's but also other military vehicles. Recently, however, Land Rover has experienced a number of quality problems and has ranked quite low on the JD Power and Associates vehicle dependability survey for 2003.