MG van insurance quotes
Compare Van Insurance
Quotes from UK insurance providers

One short form – save time & money
Don't have your registration number? No problem, click here.
Search and compare cheap quotes from over 60 UK van insurance providers, including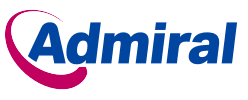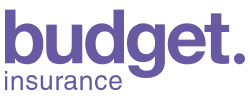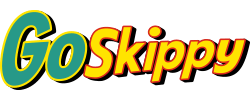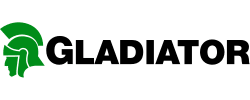 ---
Looking for cheaper insurance?
Search over 60 different van insurance providers
Quotezone increases your chance of finding a great deal by searching the market for you.
Buy online or by phone
Purchase your van policy quickly and easily, monthly and annual payment options available.
You could save time and money
Get your quotes by filling in one simple form, compare prices, and start saving.
Over three million users
Join our ever-growing list of satisfied customers today.
Norton secured
Our quote form uses 128-bit SSL encryption for your peace of mind.
Independent and unbiased service
We aren't owned by or have any investment from any insurance company.
What people have to say about us
I like the proactive way existing customers and potential customers are engaged with reminders about renewal of policies and offer of new and cost efficient and customer-friendly quotes. Plus introduction to other insurance services.
Quick easy and competitive
4.74/5 from 2180 customer reviews
MG van insurance
MG is a famous British marque and has produced sports cars from 1924 to 2005. MG was generated from the name Morris Garages, who was a dealer of Morris cars at the time and who had produced their own customised versions. Most MGs are two-seat open sports cars, and the brand has also been used to indicate sportier versions of other models belonging to the same parent company. Recent years have seen the introduction of new models that will seat 4 people in luxury surroundings.
---
MG believes it started in 1924, although the first cars bore both Morris and MG badges. The MG company under British Leyland who eventually purchased them has produced many models. More recent models include the MGF, MG RV8, the Montego, the Maestro and the famous MGB and the MGA. MG was absorbed into British Motor corporation in 1952 and which became British Leyland in 1968. MG is now part of the MG Rover group, however unfortunately the group went into receivership in 2005 and the company as well as the brand is in question.
Over the years many cars have been produced by MG and their subsequent owners. Many of these are on the list that follows:
Sport Cars
1929-1932 M-Type Midget
1930-1931 MG 18/100 Tigress
1931-1932 MG C-Type Midget
1931-1932 MG D-Type Midget
1931-1932 MG F-Type Magna
1932-1934 J1/J2/J3/J4/Midget
1932-1934 K1/K2/K3/KN Magnette
1933-1934 L1/L2 Magna
1934-1936 NA/NB Magnette
1934-1936 PA/PB Midget
1936-1939 MG TA Midget
1939-1940 MG TB Midget
1945-1950 MG TC Midget
1950-1953 MG TD Midget
1953-1955 MG TF Midget
1956-1962 MGA
1961-1979 Midget
1962-1980 MGB
1968-1970 MGC
1973-1976 MGB GT V8
1992-1995 MG RV8
1995-2005 MG F
2002-2005 TF
Compact car
1962-1968 1100
1967-1973 1300
Midsize car
1924-1927 MG 14/28
1927-1929 MG 14/40
1928-1933 MG 18/80
1936-1939 SA
1937-1939 VA
1938-1939 WA
1947-1951 YA
1951-1953 YB
1953-1956 Magnette ZA
1956-1958 Magnette ZB
1959-1961 Magnette Mk. III
1961-1968 Magnette Mk. IV
1983-1991 Maestro
1985-1991 Montego
2001-2005 MG ZR
2001-2005 MG ZS
Full-size car
Supercar
The MG ZR is a small FF compact car produced from 2001 to 2005 and comes in a hot hatch back design and is popular with young drivers. Unfortunately the company is still in question and it is unknown if this famous MG marquee will re-emerge. There were no Vans listed as part of the production from MG.