Women's car insurance from UK specialists
Cheap Car Insurance for Women
Compare 110+ providers & save up to £290*

Access Cashback & Rewards

97% of reviewers recommend us
Don't have your registration number? No problem, click here.
Search and compare cheap quotes from over 110 UK insurance providers, including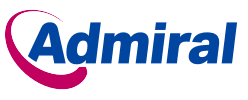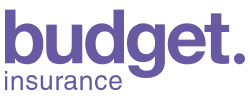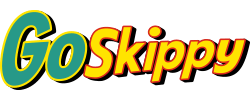 ---
Looking for cheaper insurance?
Search over 110 different car insurance providers
Quotezone increases your chance of finding a great deal by searching the market for you.
Buy online or by phone
Purchase your car policy quickly and easily, monthly and annual payment options available.
You could save time and money
Get your quotes by filling in one simple form, compare prices, and start saving.
Over three million users
Join our ever-growing list of satisfied customers today.
Norton secured
Our quote form uses 128-bit SSL encryption for your peace of mind.
Independent and unbiased service
We aren't owned by or have any investment from any insurance company.
What people have to say about us
The quote l got was the cheapest on all the comparison websites
I used other sites to get a car insurance. Quotezone was by far the best. I took a car insurance with an insurance company that they suggested. Since then I had an accident and the insurance company was great and I am very happy with them. To summaries I got a great deal from the financial aspects and also from the customer services aspects. I have already recommended Quotezone to a number of friends and as far as I know two of them have insured their cars via them.
4.89/5 from 38 customer reviews
Car insurance comparison for women drivers
Since the EU introduced its gender directive in 2012 it has been illegal for insurance companies to use gender as a factor in their insurance premium calculations.
---
So although female drivers are statistically less likely to be involved in an accident than men, they can't be offered cheaper car insurance on the basis of their gender.
Of course, fewer accidents usually translate into fewer insurance claims, which means some women are able to benefit from much better No Claims Discounts (NCDs).
They're also less likely to receive driving convictions or points on their licence than men, which again can translate into cheap insurance quotes for some women drivers.
In fact, data from Road Safety GB, a national road safety organisation, has found that 72% of all penalty points added to UK licences are given to men, with women accounting for just 28%.
Similarly, men receive 69% of all drink-driving convictions, with women accounting for less than a third.
That doesn't mean that all female motorists are treated the same, of course, because insurance companies take into account each individual driver's age, occupation, location and driving record, as well as specific details about their vehicle, but by comparing insurance quotes from a wide range of providers you should be able to find a suitable policy at a competitive price no matter who you are.
Compare car insurance quotes for women
How to find cheaper car insurance
Whether you're a man or a woman your first priority when taking out a new car insurance policy (or renewing your existing policy) should be to compare quotes from a wide range of providers. That way you'll be more likely to find suitable cover at the best possible price.
Beyond using a price comparison website like Quotezone.co.uk, though, there are a number of other things drivers can do to increase their likelihood of finding cheaper car insurance. For example they could:
Park their car off the side of the road, which should reduce the risk of the vehicle being sideswiped, vandalised or stolen
Take an advanced driving test (such as the 'Pass Plus' or 'RoSPA Advanced Drivers and Riders' test), which can help to prove that they are a safety-conscious driver
Pay for the full year upfront, which is usually cheaper than paying the policy off on a monthly basis.
Still, have questions about car insurance for female drivers? Then read on.
Are there women-only insurance providers?
Prior to the EU's introduction of its gender directive in 2012 a number of women-only insurance brands were launched in the UK and were specifically designed to cater to female drivers.
Since accident data has shown that women drivers are less likely to be involved in a road traffic accident, less likely to receive penalty points and less likely to be convicted of a driving offence than their male counterparts women-only insurance brands like Sheila's Wheels, Diamond Insurance, Drive Like a Girl and Diva Insurance were intended to provide women drivers with cheaper car insurance.
Although the EU's gender directive made it illegal for these brands to use gender as a basis for their insurance premium calculations many of them still exist, but in most cases they now serve both female drivers and male drivers.
Has the cost of car insurance for women gone up since the gender directive was introduced?
In theory female and male drivers would now receive the same insurance quotes if all of their other personal details and vehicle details were identical, which would basically mean the cost of insurance for women would have risen to match the cost for men.
In practice, though, a wide range of other variables that may still have some sort of differentiation along gender lines are still factored into the price when calculating insurance premiums, and this can still sometimes translate into cheaper car insurance for women.
Why is car insurance cheaper for women?
While the gender directive made it illegal for gender to be used in an insurance premium calculation some women drivers still enjoy cheaper car insurance than male drivers. This is due to variables other than the driver's gender, but some of those variables are still differentiated along gender lines to a certain extend.
For example, on average female drivers are more likely to have built up a substantial No Claims Discount (NCD) than their male counterparts, and drivers with large NCDs usually benefit from cheaper insurance.
The fact that women drivers are statistically less likely to have had their driving licences endorsed with penalty points can also result in cheaper insurance for those motorists, since penalty points can increase premiums significantly.
It's also worth mentioning that insurance providers take the driver's occupation into account when calculating insurance premiums, and some of the occupations that have been traditionally associated with women (nursing or teaching, for instance) also happen to be some of the occupations that benefit from cheaper insurance quotes.
Are young women drivers offered cheaper insurance than 'boy racers'?
Insurance providers can no longer use gender as a risk factor when calculating insurance premiums, and this holds true no matter how young or old the driver happens to be.
So, despite the popular stereotype of the 'boy racer' in the UK the age of the driver will be considered but their gender won't be, which means car insurance quotes are likely to be more expensive for young drivers and less expensive for older drivers no matter whether they're male or female.
*51% of consumers could save £290.68 on their Car Insurance. The saving was calculated by comparing the cheapest price found with the average of the next three cheapest prices quoted by insurance providers on Seopa Ltd's insurance comparison website. This is based on representative cost savings from November 2021 data. The savings you could achieve are dependent on your individual circumstances and how you selected your current insurance supplier.