Provisional Driver Insurance
Compare Cheap Provisional Insurance Quotes
Compare 110+ providers & save up to £490*

Access Cashback & Rewards

97% of reviewers recommend us
Don't have your registration number? No problem, click here.
Compare cheap car insurance quotes from over 110 UK providers, including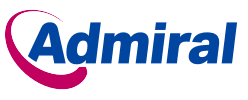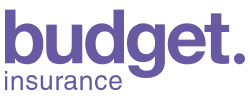 ---
Looking to insure a car for less?
Compare quotes from over 110 car insurance companies
Our car insurance comparison services increases your chance of finding a great deal by comparing 110+ quotes side-by-side.
Buy your car insurance online or over the phone
Sign up online or over the phone, and choose from monthly or annual payment options.
Save on your insurance
One short form is all it takes to compare cheap car insurance policies from over 100 insurance providers.
Over three million users
Over 3 million people save money with us each year.
Secure & Encrypted
We guarantee your confidence when shopping online by following the latest internet security standards.
Independent and unbiased service
We aren't owned by or have any investment from any insurance company.
What people have to say about us
Great company and service easy and efficient to deal with
4.95/5 from 19 customer reviews
Provisional insurance: Compare cheap quotes with Quotezone.co.uk
If you're the proud owner of a provisional licence you could choose to accompany a driving instructor every time you take to the roads, which would mean you wouldn't need to take out your own learner driver insurance policy as you'd be covered by your instructor's policy instead.
---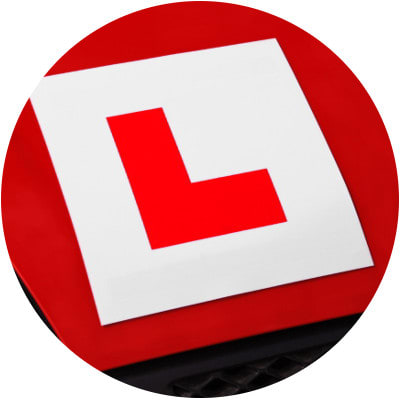 However, when you're a new driver it's useful to clock up as many hours behind the wheel of the car as possible – practice really does make perfect.
With that in mind, many provisional drivers make the decision to supplement their time with a driving instructor with hours spent practising in a family member's car.
If you plan to do that – or if you have your own car that you plan to use, instead of using a family member's vehicle – you will need to take out provisional driver insurance.
Compare quotes for provisional driver insurance now
How to find cheaper car insurance when you're a provisional driver
Insurance for provisional drivers isn't cheap, because the driver is completely inexperienced and has no track record of safe driving, but there are a few things new drivers can do to reduce the cost of their provisional car insurance.
Opt for short-term insurance: While some providers will be willing to offer provisional drivers an annual insurance policy if that's what they'd prefer, these can prove to be prohibitively expensive. Since many learner drivers pass their test within six months of beginning to learn to drive, it's likely to be more cost effective to opt for temporary learner driver insurance.
Become a named driver on a family member's car (even if you own your own vehicle): If you've already bought (or been given) your own car in preparation for passing your test, it might be tempting to take out provisional driver cover for that vehicle. However, that would mean you would be classed as the main driver on the policy for that car, which can be a very expensive option. It's usually cheaper to take out a learner driver policy for a family member's car, since an experienced driver will then be the legitimate 'main driver' of that vehicle.
Opt to learn to drive in a car in a lower insurance group: If you do make the decision to buy a car that you'll use to learn to drive in – or if your family members have a number of cars and you are able to choose which one you will use when learning to drive – it's usually best to opt for a car in a lower insurance group, as this could reduce the cost of your premiums.
Beyond those steps, it's important that you compare quotes from a wide range of providers when you're learning to drive. That way you're more likely to find the right provisional policy at a price that won't break the bank.
Still, have questions about car insurance for provisional drivers? There's a good chance we've covered them below.
Are black box policies an option for provisional drivers?
Yes, when you're taking out provisional driver insurance you should find that many companies that provide telematics insurance (or black box insurance, as it's more commonly known) are willing to provide you with this type of policy, and it's definitely an option worth considering.
Telematics insurance can reduce a driver's premiums by offsetting some of the risk associated with the fact that the driver doesn't have a track record of safe driving, so this could be a useful option for provisional licence holders.
However, it's important to bear in mind that the 'black box' that is installed in your vehicle will track every aspect of your driving, so this type of policy could prove to be even more expensive than regular provisional driver insurance if you break the speed limit or fail to obey other rules of the road.
Your telematics insurance policy could also be completely invalidated if your driving is deemed to be dangerous to yourself or other motorists.
Should I opt for third party insurance?
Provisional drivers choose between the same three levels of cover as all other drivers: Third Party, Third Party, Fire and Theft or Fully Comprehensive Car Insurance.
Third Party is sometimes the cheapest option since it offers the least comprehensive level of cover, so it's certainly worth comparing third party insurance quotes if you're a price-sensitive provisional licence holder.
However, it's important to bear in mind that Third Party cover will only cover the cost of damage to a third party's vehicle if you're involved in a road traffic accident that was your own fault. If you take out this level of cover you will have to fork out for any damage to your own vehicle yourself.
It's also important to bear in mind that fully-comp is sometimes the cheapest option with some providers, so you should compare quotes for comprehensive insurance even if you are thinking of taking out third party only cover.
Should I opt for a higher excess?
Provisional driver insurance usually isn't cheap so many learner drivers are keen to lower their premiums as much as possible. Opting for a higher excess is one way to do this.
Since you'll be agreeing to cover a larger share of the costs if you are ever involved in an accident most providers will offer you a slightly lower premium when you agree to increase your excess.
Of course, this does mean you will need to have some means of paying for your share of the cost if the worst does happen.
If I own my own car can I add an experienced driver in order to reduce the cost of my insurance?
A car insurance policy is usually cheaper if the main driver is experienced and has a sizable No Claims Bonus, but if you've bought your own car in preparation for passing your test you shouldn't put an experienced driver down as the main driver unless they really are the main driver. Doing this is known as 'fronting', and is a form of insurance fraud.
However, you can choose to add that other driver as a named driver on your policy, with yourself as the main policyholder. Doing this can sometimes help you find some of the best car insurance quotes, because if the vehicle is shared between a number of drivers it suggests the less experienced motorist will be spend fewer hours behind the wheel.
*51% of consumers could save £490.26 on their Car Insurance. The saving was calculated by comparing the cheapest price found with the average of the next four cheapest prices quoted by insurance providers on Seopa Ltd's insurance comparison website. This is based on representative cost savings from June 2023 data. The savings you could achieve are dependent on your individual circumstances and how you selected your current insurance supplier.